The Ultimate Comfort: Best Residential Compounds in Istanbul
Our blog highlights the top residential compounds in Istanbul. Discover the city's most luxurious living spaces and find your perfect home today. 2023-03-30
Last update
2023-04-26
The Ultimate Comfort: Best Residential Compounds in Istanbul
Residential compounds have become increasingly popular among families and newlyweds in Istanbul in recent years. This is due to a variety of factors, including the security and convenience that compounds can offer, as well as the wide range of amenities and communal spaces that many compounds provide.
In Istanbul, there are many different types of residential compounds available, ranging from luxurious high-rise developments to more affordable mid-rise buildings. Some compounds offer stunning views of the city, while others are located closer to popular attractions and amenities.
Many compounds also have family-friendly features, such as playgrounds, parks, and swimming pools, making them an ideal choice for those with children. Additionally, some compounds offer social events and activities, creating a strong sense of community and making it easier for residents to meet and connect with one another.
Our comprehensive blog takes you on a journey through the most stunning, family-friendly, and modern residential compounds in the city.
What is a Residential Compound in Istanbul?
A residential compound in Istanbul is a type of housing development that typically consists of multiple buildings, often with shared amenities and facilities. These compounds offer a range of benefits to residents, including security, convenience, and access to communal spaces and services. In Istanbul, residential compounds can range from luxurious high-rise buildings to more affordable mid-rise apartments. In other words, A compound is a gated, enclosed community of residential units. It features security as well as all of the entertainment and essential services that any resident would require. Compounds range widely in terms of style, area, and the sorts of units they offer. Some compounds may offer features like swimming pools, fitness centers, parks, playgrounds, and community spaces, while others may have more basic amenities.
One of the key advantages of living in a residential compound in Istanbul is the sense of community and security that it can provide. Many compounds have gated entrances, security personnel, and CCTV cameras, making them a popular choice for families and individuals who value safety and privacy.
5 Reasons that Make You Want to Live in a Compound in Istanbul
More developers and real estate firms are committed to building residential compounds in new cities since it is a successful investment in both the short and long term. They provide several services that are not available in an open residential neighborhood, such as:
1. Security
This is a great feature in which complexes are carefully secured, offering the highest security for all inhabitants and their belongings.
2. Diverse Housing Units
One of the greatest aspects of compounds is that they offer a wide range of unit types with variable spaces and costs ranging from high to above-average to ordinary and economical.
3. Privacy
The main advantages that you cannot receive in single properties are privacy and independence for the residents in the residential compound. The presence of flats and properties inside a wall secures the residential compound. Only residents of the complex have the authorization to enter.
4. Landscapes and Greenery
Greenery is prioritized by developers and investors in their designs, with complexes surrounded by landscapes and green areas. This results in a lovely arrangement for the property as well as tranquility for the residents.
5. Services
You will definitely discover the most basic and entertaining services in a compound where you will not need to leave. These services differ from compound to compound, but in the end, they are what attract many inhabitants to the residential complex, and they are as follows: gyms, swimming pools, pharmacies, supermarkets, football court, sauna, kids' playing area, water basins, and kindergartens.
The Best 7 Compounds and Projects in Istanbul
The Carat Istanbul Project is the only project guaranteed by the Government of Turkey, among the projects located on the Basin Express highway. Carat Istanbul has various new technology to make your life easier and more pleasant. You will always feel special with the nuances that boost your comfort in your house.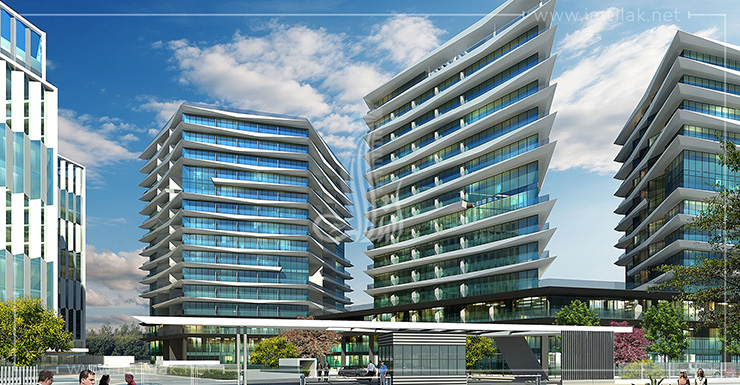 The project is located on the Basin Express route, which is significant since it connects to the third bridge and the third airport. The project is close to Ataturk Airport, which is about 3 kilometers away. It's a great opportunity to invest in Istanbul Turkey and gain Turkish citizenship.
The project is directly on the TEM highway, which facilitates access to all regions of Istanbul. It is just 15 minutes from Ataturk Airport and half an hour from Istanbul New Airport. There are various service facilities around the project, including multiple private and public hospitals, one of Istanbul's largest colleges, and the Mall of Istanbul, as well as several other shopping malls.
The project is located in Beylikduzu, near the Metrobus line that connects to the Asian side of the city and next to the E5 highway. Nearby, there are also some hospitals, universities, and banks nearby.
The Elite Park project is located in a high investment value in Basaksehir, which is defined as one of the most important modern and luxurious residential areas in Istanbul, to provide a group of the most important opportunities for ownership and real estate investment. It is near the major roadways and transit hubs that connect it to the rest of the city, including the E5, E80, TEM, North Marmara Road, and Seteler metro station on the Kirazli - Basaksehir metro line.
The project is located in Istanbul, in the attractive investment district of Bahcesihir. It is bordered by several shopping malls that suit the needs of all residents.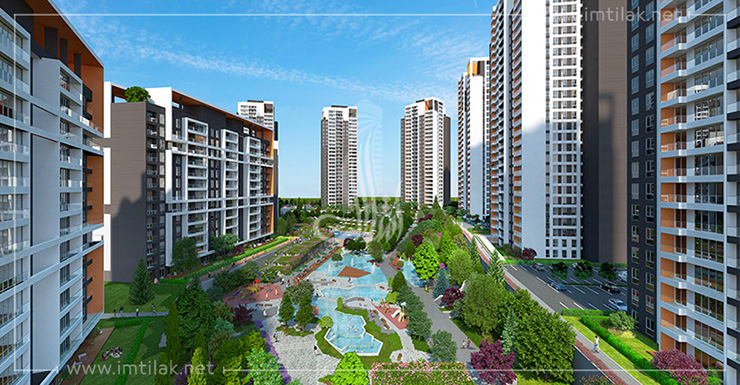 The project is located in the historical and tourist site "Sultan Ayoub," which is regarded as the most desirable location in the city. The project is located near the well-known amusement park Vialand, where you can have a fantastic time.
Some areas are more commonly chosen by expats than others. Here are a few of the most popular neighborhoods for expats in Istanbul: Kadikoy, Beylikduzu, Basaksehir, Uskudar, Bahcesihir, Esenyurt, and Zeytinburnu.
Edited by Imtilak Real Estate ©
Do you like this topic? You can share it with your friends now!