Buying an Apartment in Bursa 2023: Tips and Top Guidelines
Your comprehensive guide to buying an apartment in Bursa. Find out about prices, the best areas, and how to buy the most affordable apartments. All that and more with Imtilak Real Estate. Advantages of Buying An Apartment In Bursa
Bursa, one of Turkey's main states, is a city with several qualities, one of the best spots to buy an apartment in Turkey. Here are some advantages:
- Close to Istanbul, the country's economic capital, it is only two hours away by car and one or an hour and a half by ferry across the Sea of Marmara.
- A coastal city overlooking the sea and the natural green mountains.
- With reasonable real estate prices compared to those of the major Turkish states (Istanbul, Ankara, Izmir).
- A primarily tourist and historical city, one of the cities with more than 1 million people, with real estate achieving good investment value.
- One of the most important industrial states in Turkey, rich in the machinery and automobile industry, the fourth most populated state in Turkey.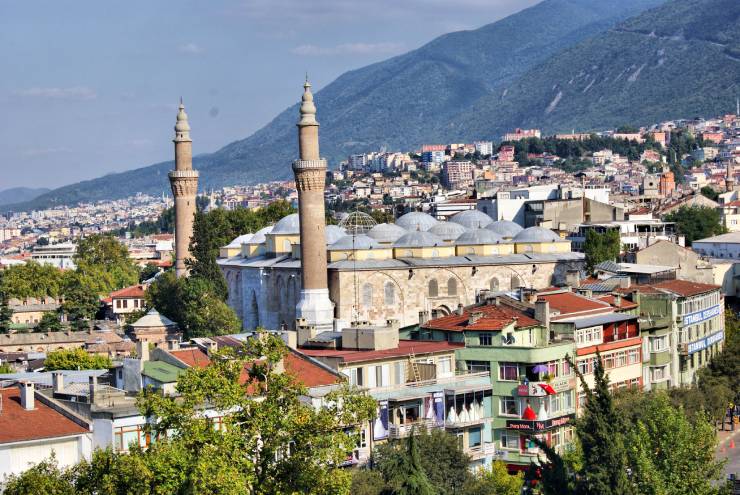 What Are the Best Areas To Buy An Apartment In Bursa?
The most important areas to buy an apartment in Bursa are up to your preference, with many options for all tastes.
Here are some of the ideal areas to buy an apartment in Bursa:
- Mudanya
One of Bursa's most important tourist areas, overlooking the shore of the Sea of Marmara. The region's real estate and apartments are ideal for investment, providing investment opportunities and high returns.
- Nilufer
One of the most important economic zones in Turkey as a whole, it includes the headquarters and factories of international brands of car companies, electrical appliances and others.
Moreover, it is one of the most important areas for livestock and agriculture, famous for its green spaces, natural pastures, gardens and agricultural lands.
It is Bursa's central area, the city's economic and historical spot, named after the tomb of the founder of the Ottoman Empire, Osman ibn Ertugrul.
Read also: Advantages, Disadvantages, And Costs Of Living In The Turkish City Of Bursa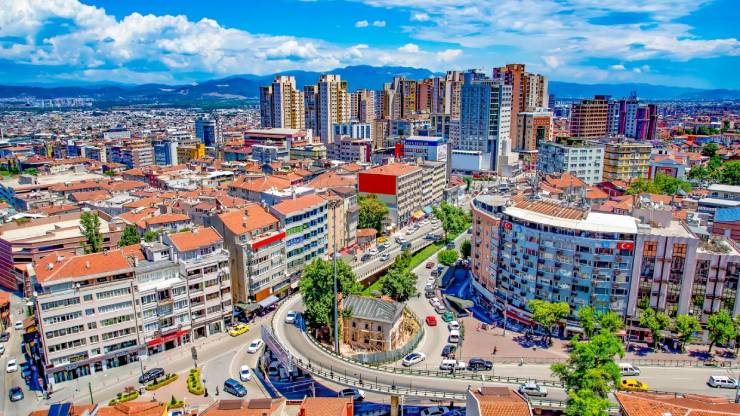 How To Buy An Apartment In Bursa?
Here are the most important steps for purchasing a property in Turkey:
- Studying the market and region well, investment value, and average prices.
- Determining the purchasing goal, whether for housing, investment, both or otherwise.
- Choosing the most suitable real estate broker, who has honesty, experience and professionalism.
- Inspecting real estate on the ground and filtering options.
- Making payment, purchase, the start of TAPU procedures and transfer of ownership.
Buying An Apartment In Bursa By The Sea
Overlooking the Marmara Sea Basin, Bursa is one of the main cities on the sea with a large harbour, beach, and a long tourist corniche. The city has many seafront properties at affordable prices compared to those of Istanbul.
Thus, buying an apartment by the sea in Bursa is a good option for recreation, a luxurious and comfortable living experience, as well as an investment property for tourist rent or profit upon resale.
Buying An Apartment In Bursa In Instalments
Construction companies offer many instalments offers for buying apartments in Bursa. The real estate broker can provide the best and exclusive marketing offers.
Buying An Apartment In Bursa At The Most Affordable Prices
Bursa is a convenient choice for middle-budget customers wishing to own property in Turkey, with many apartments at affordable prices in Bursa compared to apartment prices in major Turkish cities such as Istanbul and Ankara.
The apartments in Bursa are new within luxury complexes with high-end services and elaborate interior and exterior finishes.
Read also: The Best Real Estate Investment And Investment Opportunities In Bursa
Important Tips Before Buying An Apartment In Bursa
- Before buying an apartment in Bursa you should know that the city is not comparable to Istanbul in terms of investment returns.
- The city has its own real estate market different from other Turkish cities and states, each city has market characteristics that distinguish it from others, so before you buy you should see these characteristics.
- Adapting options in Bursa city to your purchasing goal.
- Select a real estate broker with a field office in the city and a close look at the projects.
Top Real Estate Companies In Bursa
Imtilak Real Estate, one of the largest real estate companies in Turkey, has its own office in Bursa, with many offices in Turkey and headquartered in Istanbul.
The company's branch in Bursa consists of a group of specialized employees in the Turkish real estate market, providing the best real estate opportunities in Bursa.
How Can Imtilak Real Estate Help You Choose The Most Suitable Apartment In Bursa?
Through the company's branch in Bursa and its real estate consultants specializing in the city's real estate market, Imtilak Real Estate is unique in offering the best options of apartments for clients.
Imtilak Real Estate hosts clients in Bursa and keeps them informed of the project closely after determining the clients' purchasing goals.
The company will then follow up on the purchase procedures and transfer of ownership, in addition to applying for Turkish citizenship to apartment buyers worth $250,000.
Imtilak services in Bursa include after purchase services in case the customer wishes to invest in the property or resale.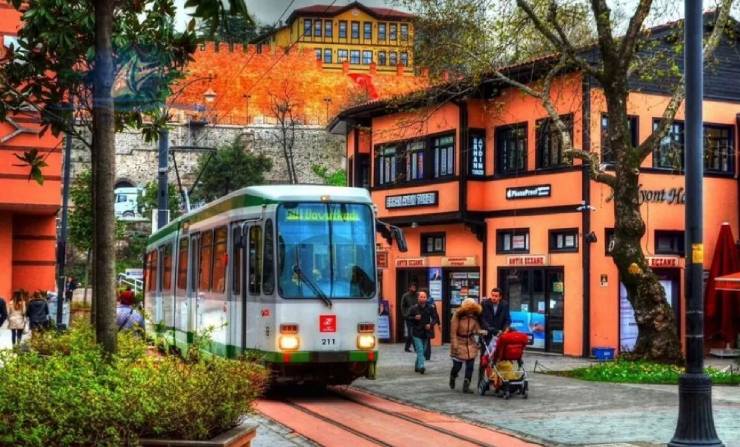 Edited by: Imtilak Real Estate©
Did you like our topic? You can share it with your friends now