A detailed guide on buying a property in Turkey in 2023
A comprehensive guide on buying a property in Turkey in 2023 for foreigners, offered by Imtilak, the "first real estate advisor in Turkey", including features, procedures, and other things. 2022-02-14
Last update
2023-01-11
A detailed guide on buying a property in Turkey in 2023
There are many questions that come to the minds of those wishing to buy a property in Turkey, especially after making a firm decision to do so.
Given the extensive experience of Imtilak Real Estate in the Turkish real estate market, we offer an integrated guide that collects information, with abbreviation without prejudice, and explanation without exaggeration.
What types of real estate can a foreigner buy in Turkey?
In general, you must know that fulfilling the conditions of legal ownership in Turkey will be a key to obtaining the right to own real estate without restrictions.
The ownership laws in Turkey have made it possible for a foreigner to own for all citizens of the countries of the world, with completely limited exceptions (including citizens of Cuba, North Korea, Syria, Armenia, and Cyprus), and other exceptions in a regional manner (including citizens of some border countries with Turkey, where it is forbidden to the law, for example, is owned by the Greeks in the border city areas).
1. Apartments
A foreigner is able to buy apartments in Turkey with all its options and types, in cash or in installments. No matter how different the purpose of ownership is (housing, work, trade, or investment).
2. Villas
It is also possible for a foreigner to buy villas in Turkey within all options, whether for the purpose of residence, investment, or obtaining Turkish citizenship without any restrictions.
3. Lands
The foreigner is also allowed to buy all kinds of land in Turkey, agricultural or construction, with the possibility of investing in it and benefiting from its agricultural yield, or building on it for reconstruction.
4. Farms
For foreigners who want to buy farms in Turkey with reasonable prices and luxury options, the options will be available and wide open.
5. Shops
Some foreign investors also prefer to buy shops in Turkey within its huge commercial complexes or its vibrant markets, so that their investments yield good returns for them while taking advantage of the option of obtaining Turkish citizenship.
6. Huge projects such as malls, schools, and hotels
The various types of real estate and major investments, all of which are available for you.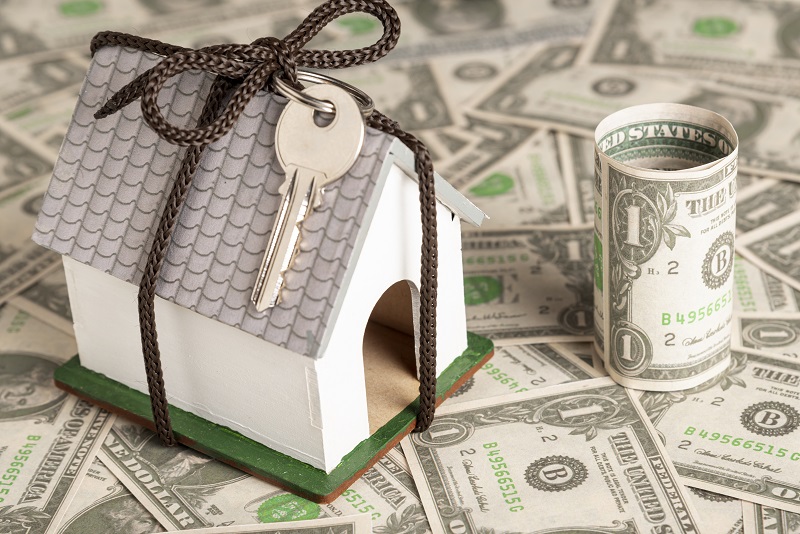 Advantages and benefits of buying a property in Turkey
Among the most important features that we can talk about in this field:
The possibility of applying for Turkish citizenship, for those who own a property worth $250,000 or more, obtain a Turkish passport and benefit from the full benefits and rights of citizenship.
Or obtaining a real estate residence in Turkey if the property price is less than $250,000.
Turkey's real estate is distinguished by its quality and high level of luxury when compared to its acceptable prices compared to the rest of Europe.
A profitable return on investment is based on the strength of tourism in Turkey, where the possibility of renting apartments during the multiple tourist seasons throughout the year is available at good and encouraging prices.
Relatively low cost of living with high quality compared to Europe and countries in the region.
Allowing investors to link their foreign investments between East and West.
Creating an opportunity for children to study in Turkish universities, both private and public, with international schools available in various languages.
Living in a conservative environment close to the eastern and Arab environment and enjoying the civilization of European countries.
The best cities to buy a property in Turkey
1. Istanbul
According to our vision and experience in Imtilak Real Estate, we can classify Istanbul among the best options for real estate ownership in Turkey, given its cultural value, and its tourism and investment importance.
When you want to buy a property in Istanbul, Turkey, you will find an endless stream of real estate options with a variety of sea views, within the city center, or even near its most important historical landmarks, or its pink orchards and forests.
Here in Istanbul, the wheel never stops spinning, always driving real estate investments forward.
2. Antalya
Antalya gained its tourist fame with its transformation into the first destination for foreign tourists (Europeans and Russians in particular) due to its location on the warm waters on the shore of the Mediterranean.
Antalya is characterized by its wonderful nature and its magical beaches, and its properties are distinguished by their high investment returns due to the large number of tourists that come to it during the tourism seasons, which prompts many who wish to benefit by buying a property in Antalya, Turkey near vital tourism points.
3. Trabzon
The Arabs' preferred city and the icon of beauty amidst the pristine nature on the shore of the Black Sea, who are often looking for high-end apartments and villas at acceptable prices to buy a property in Trabzon, Turkey in order to relax in its calm atmosphere.
4. Ankara
Buying a property in Ankara, Turkey means being in the heart of the political capital of Turkey, which can be classified in importance at an advanced degree when compared to the rest of the other states.
Ankara has moderate nature, rich in its facilities, the brilliance of its real estate projects, and its life services that affect all aspects of life, all at real estate prices that compete with Istanbul.
5. Bursa
Many people prefer to buy a property in Turkey in Bursa because of its very important characteristics:
Its touristic location and charming nature, until it became known as the Green Bursa.
Its proximity to the city of Istanbul and its connection to sea and land transport lines.
Bursa is one of the largest cities in terms of population density, and on top of that, it is a vibrant city.
6. Kocaeli
Many investors find their desire to buy a property in Kocaeli, Turkey due to its proximity to Istanbul from its Asian side, its pleasant nature, and its acceptable, even cheap prices, when compared to Istanbul.
Therefore, Kocaeli, with its multiple cities, is at the forefront of good choices for people with low budgets.
7. Sakarya
Many foreigners want to settle or tourism in the green city of Sakarya and near Sapanca Lake, which has a magical atmosphere, by buying a property in Sakarya, Turkey with the most beautiful views, in a location that is only an hour away from Istanbul.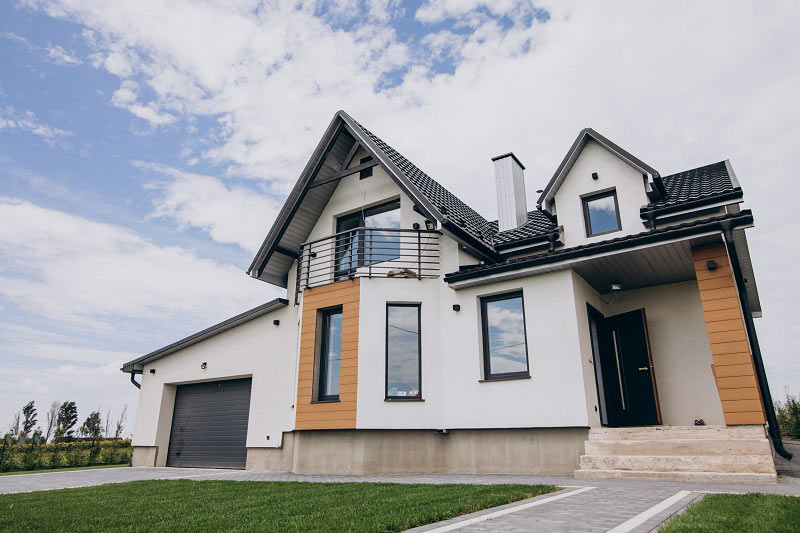 Procedures for buying a property in Turkey
The purchase of real estate and the transfer of ownership between the seller and the buyer can be accomplished in one day and in easy steps, and the steps of buying a property in Turkey can be summarized in a number of points, namely:
After the decision is made to choose the appropriate apartment, the buyer must come to Turkey to sign the purchase contract, or his representative must attend an official agency certified by the notary public, or at one of the Turkish embassies abroad.
Getting the tax number of the new owner from the Tax Department, within minutes, and is granted by the Tax Department to every foreigner in Turkey in order to facilitate official transactions.
Bring the passport with its translation into Turkish, attested by the notary.
Bring the real estate appraisal report (for foreigners), which is a report showing the real property value based on a decision issued by an approved real estate appraisal company according to specific procedures.
Go to the Real Estate Registration Directorate "Title Deed" to be waived by the seller of the property in favor of the new owner.
Paying the taxes owed on the sellers.
The new owner is then given a title deed of his new property showing all the property information, its location, and the name of the new owner.
Real estate purchase tax in Turkey
There is no fixed and specific value for the tax for buying a new property in Turkey, but the tax is calculated as a percentage of the price of the sold property.
Real estate taxes in Turkey are divided into three types, some of which are paid when buying a property, taxes are paid annually, and some are paid monthly in the form of (returns) to the complex in exchange for additional services.
We limit our discussion here to the property purchase taxes, which are paid only once during the purchase process:
Real estate title deed tax: It is a one-time tax that is paid when the title deed is registered in the Real Estate Registry Department in Turkey. It is 4% of the value of the property price. It is paid by both the property owner and the buyer equally between them, and each of them pays 2% of the property value.
Value-added tax: This tax is paid once when buying a property in Turkey, and its value ranges from 1% to 8%, and in certain cases reaches 18%, and is calculated according to the type of property, its net area, and its location... and often decisions are issued exempting foreign investors from paying this tax.
Tips and cautions before buying a property in Turkey
Now, before you make your inevitable decision to buy, we can advise you on some important tips from our experience in Imtilak Real Estate with Turkey's projects, real estate, and laws:
Check the quality of the infrastructure of the apartment and the project you want to own.
Study the room divisions and their suitability to your needs and the number of your family members before making a purchase decision.
Check the possibility of modification to the apartment.
Track sources of nuisance from the vicinity of the project before purchasing.
Pay attention to choosing the right view, and check that you can't close the view later.
Get familiar with the surroundings of the house and the construction site.
Ensure the integrity of the legal status of the house, and the cleanliness of its record in the Title Deed Departments, as many properties are tied to a mortgage or have certain problems.
Inquire about the monthly returns of the property, as these returns represent permanent additional expenses on the property in exchange for project services.
Beware of fake offers and real estate fraud, you are in a new country, and caution must prevail.
Avoid excessively priced properties, as these offers often involve irregularities or major problems.
Beware of falling into the trap of fake offers with exaggerated investment returns, as most of these offers sell nothing but an illusion, and often hide a number of problems.
Choose a reliable real estate advisor, and verify the credibility of the consulting company you chose by checking the opinions of its previous clients.
Imtilak real estate services for those wishing to buy a property in Turkey
Imtilak Real Estate was, and still is, a guide for those who follow the path of real estate investment in Turkey, an example of its services, which refused to take precedence and leadership. Our services were manifestations of the needs of the market and the necessities of Arab and foreign investors in particular after purchasing the property.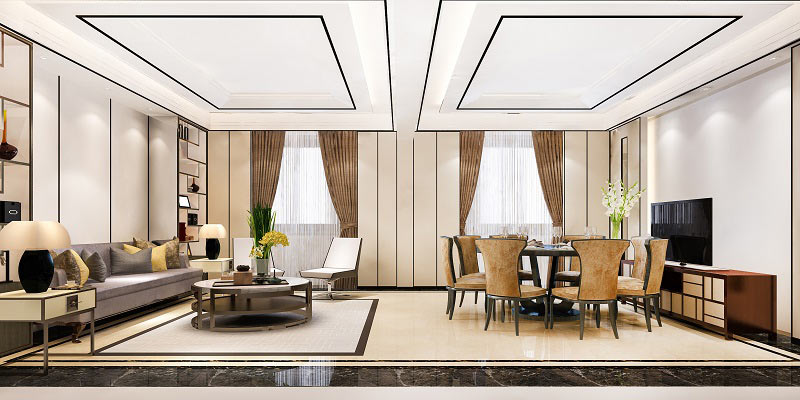 Our services in Imtilak Real Estate are divided into two types:
Pre-sale services include:
Reception from the airport to the hotel.
Hosting and accommodation services.
Specialized real estate advice.
Free real estate tours.
After-sale services include:
Organizing the purchase and real estate brokerage process.
Receiving the property and verifying its conformity with the contract.
Obtaining real estate residency and following up on Turkish citizenship files for our customers.
Opening a bank account
Preparing the property for use (decoration, furniture...).
Management of real estate affairs: renting it, reselling it, following up on taxes, fees, and bills related to the real estate.
Besides, other services that rarely meet in one place, with more than 10 years of experience, and a team of more than 500 people who are ready to provide the best service and unparalleled professionalism.
Edited by Imtilak Real Estate©
Did you like this topic? You can share it with your friends now.