The Complete Guide to Citizenship by Buying Property Programs
Are you interested in obtaining a second citizenship through investment? Our guide covers the ins and outs of citizenship and residence by investment programs. 2023-02-10
Last update
2023-02-25
The Complete Guide to Citizenship by Buying Property Programs
What is citizenship by buying property programs?
Programs for obtaining citizenship through investment allow applicants to do so quickly and with little to no waiting time (a few days or weeks at most). These programs, which provide visa-free travel and potential tax benefits, are frequently referred to as "golden passports" or "cash-for-passport" schemes.
Turkish Citizenship by Investment is a relatively recent option available in Turkey (TCBI). Investors must either invest $500,000 in a Turkish bank for a minimum of three years or buy real estate worth at least $400,000. After making the aforementioned investments and properly filing a citizenship application, a Turkish passport is normally issued within six months.
Most popular citizenship by real estate investment programs
1. Turkish citizenship
Depending on the value of the real estate property you invest in, purchasing real estate in Turkey may lead to either citizenship or a resident permit. The value of the property must be at least $400,000 due to changes in the Turkish government's immigration laws in recent years if you wish to purchase real estate and obtain Turkish citizenship. You will apply for citizenship after completing your purchase and have your passport and other Turkish identity documents in 3 to 6 months.
2. Golden Visa UAE
The property's value must be at least 2,000,000 AED, or 544,500 USD, at the time of writing this article, to qualify for a UAE golden visa through real estate purchases. You are allowed to reside in the UAE for ten years with this visa.
3. Portugal Golden Visa
This is not an appropriate program for you if you want to obtain citizenship after purchasing real estate. But you should consider this visa if you can wait five years. You can obtain a residence visa in Portugal for two years, which can be renewed every two years provided you and your spouse and dependent children stay in the country for at least two weeks each year, by purchasing real estate for a minimum of €500,000.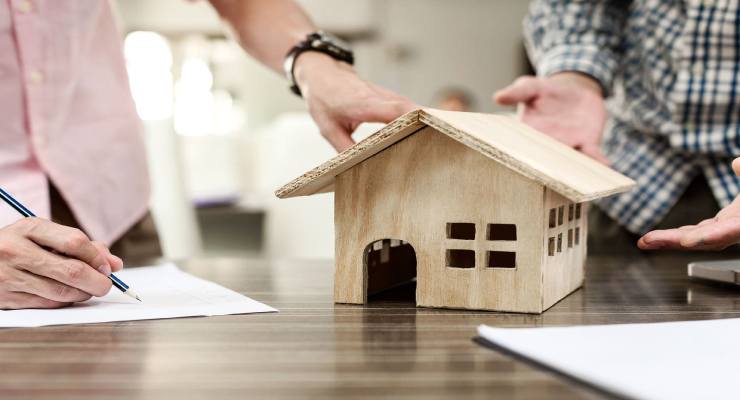 4 reasons to obtain Turkish citizenship by buying property
In recent years, Turkey developed to become one of the most popular programs worldwide. Turkey is a popular place whether for a temporary work posting or permanent residence since it provides a wealth of chances for families seeking a fresh start in a warm and secure atmosphere. People can simply start a business in Turkey, where the cost of living is relatively low, and they can live beautiful lives.
You might also want to read about how to get Turkish Citizenship By Buying A Property.
1. Strong economic growth
The economy of Turkey is rapidly growing, and there are numerous business prospects there. Recent natural resource discoveries in the country will soon benefit the regional economy as well.
2. High return on investment
Return on investment ROI is a term used to describe the amount of profit made from an investment as a proportion of its initial cost. When evaluating the viability of purchasing one property over another, investors use it. Real estate investors don't worry about losing their money on other risky investments because a property's value can never decline.
3. Visa-free travel (more than 100 countries without a visa)
Citizens of Turkey are eligible for visa-free travel to 111 countries, either by applying for a visa in advance or at the border. Holders of special passports and Service Passports are eligible for visa-free travel to 146 countries, while 9 nations also offer visas on arrival.
4. Attractive location
Real estate buyers have recently found Turkey to be appealing. especially in light of the publication of the scheme for "Turkish citizenship by investment." Since then, the real estate industry in Turkey has experienced significant growth across the board and in several major areas in particular.
What are the investment requirements to obtain Turkish citizenship?
To be eligible for citizenship, the applicant must fulfill one of the following investment requirements;
Buy a house that is at least worth $400,000.
A minimum of $500,000 should be invested toward fixed capital contributions.
Deposit at least $500,000, equivalent foreign currency, or TRY into a Turkish bank account.
Invest in government bonds worth at least $500,000, or the equivalent in other currencies, or TRY.
Purchase at least $500,000 worth of stock in a venture capital or real estate investment fund.
Invest in a private pension system at least $500,000, equivalent foreign currency, or TRY for a minimum holding of three years.
Obtain Turkish citizenship through buying property programs with Imtilak
Imtilak is a real estate company that helps customers obtain Turkish citizenship through property investment. Our team offers full services and assistance with all aspects of the process. Let us help you find the best investment opportunities and provide support with financing and legal issues. Contact us to learn more about obtaining Turkish citizenship.
Edited by Imtilak Real Estate ©
Do you like this topic? You can share it with your friends now