Egyptians Ownership in Turkey
Everything you need to know about Egyptations ownership in Turkey, providing updated statics and investment analysis. 2018-02-20
Last update
2021-06-03
Egyptians Ownership in Turkey
Can an Egyptian buy an apartment in Turkey?
How many properties can an Egyptian buy in Turkey?
Can they buy lands in Turkey?
What are the required procedures for the ownership process?
Important questions about the ownership of Egyptians in Turkey, we review the answers in this article, and at the end, you can find new clip episode of the program "Real Estate is the best decision" entitled Egyptians Ownership in Turkey Prepared and presented by Abdullah Al-Hammad CEO of Imtilak Real Estate.
Table Of Conent
Egyptians - Turkish Diplomacy Relations
Egypt and Turkey have historical ties and bonds of love between the two peoples. Many Turkish families have relatives in Egypt. There are huge trade relations between Turkish companies in Egypt and Egyptian companies in Turkey.
Egyptians Influence on the Real Estate Market in Turkey
The new Foreign Ownership Act of 2012 included the Egyptian citizenship holders and allowed Egyptians to own real estate in Turkey.
While allowing Egyptians to own real estate in Turkey, increasing investment opportunities, and growing Turkish economy, demand for properties in Turkey increased among Egyptians.
According to data from the Turkish Statistical Institute, Egyptian nationality was among the most foreign nationals owning real estate in 2015, 2016 and 2017.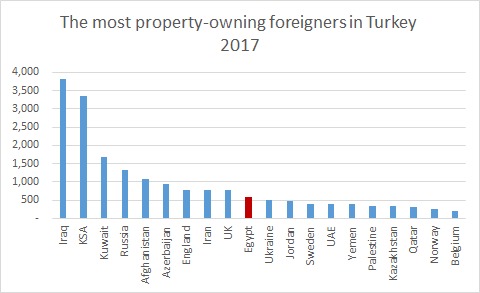 The ranking of Egyptian nationality ranked 10th in 2017 for the most foreign nationals owning real estate in Turkey, an increase of 60 percent from the previous year 2016, where the number of residential properties owned by Egyptians 587 residential properties.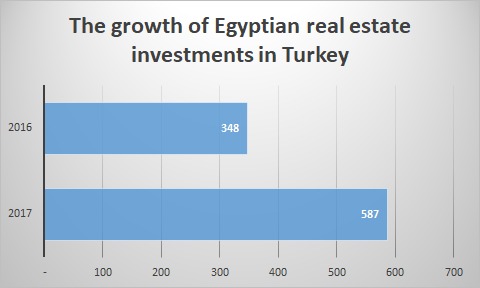 Egyptations Properties Ownership in Turkey
Egyptians are entitled to buy most of the properties in Turkey, including residential properties such as Apartments, villas, along with commercial real estate including shops, offices, stores, hotels, and buildings.
On the subject of land ownership, the Egyptian citizenship holders are entitled to purchase residential land without restrictions, while the 2012 law does not permit the agricultural land to be directly owned by Egyptians. However, Egyptians can establish a commercial company in Turkey and own agricultural land under the name of this company.
Legal Documents to Complete Egypations Ownership Process in Turkey
In order to complete the real estate ownership procedures in Turkey and the works of the title deed, the following are required:
Getting a tax number.
Translation of the passport into Turkish.
Ratification of the passport translated by the notary public or through the Turkish embassies abroad.
Two personal photographs.
 Paying the fees of the title deed.
The presence of the owner or his official agent, under the submission of a notarized power of attorney to the notary, or through the Turkish embassies abroad.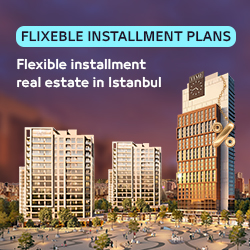 You can see the rest of the episodes about the ownership of other foreign nationalities in this series, such as Palestinians, Jordanians, Yemenis, Saudis and Iraqis ownership.