Detailed information about Gemlik district of Bursa
Learn in detail about the Gemlik region in Bursa, Turkey, its location and what are the advantages of living, owning, and investing in it, and what are its most beautiful tourist places. 2021-11-16
Last update
2022-06-30
Detailed information about Gemlik district of Bursa
An overview of the Gemlik district of Bursa
This article leads us to the Gemlik region, which has beautiful nature and a prominent location, a medium-density region that enjoys a wonderful green environment in the middle of a series of mountainous heights and green hills.
The population of Gemlik is: 115,404 people, according to the latest statistic for the year 2020, distributed as follows: 58,074 males, 50.32% males of the total population, and 57,330 females, 49.68% of the total numbers.
In this article, we talk about the most important information about the Gemlik, Bursa region, to meet all the points of interest to the tourist and investor alike.
Gemlik district in Bursa: Where is it located?
Gemlik is located on the east coast of Gemlik Bay in the green city of Bursa, between Orhangazi-Yalova and Mudanya, to the north of Bursa city center, west of İznik Lake.
It is bordered by the Osmangazi, Yıldırım, and Kestel districts of Bursa to the south, Mudanya to the southwest, Yenişehir and Orhangazi to the east, and Yalova Province to the north.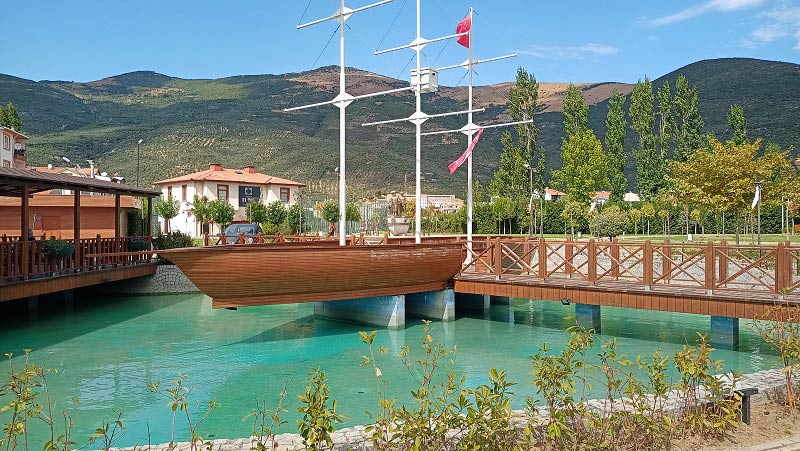 Infrastructure in Gemlik district of Bursa
Like other municipalities, Gemlik enjoys good municipal and infrastructure services, and the conditions of residence and necessities of life that are commensurate with its relatively low population are integrated.
Close to Gemlik, there is a highway that connects the area with Bursa and Yalova to Istanbul, which provides a link with other regions.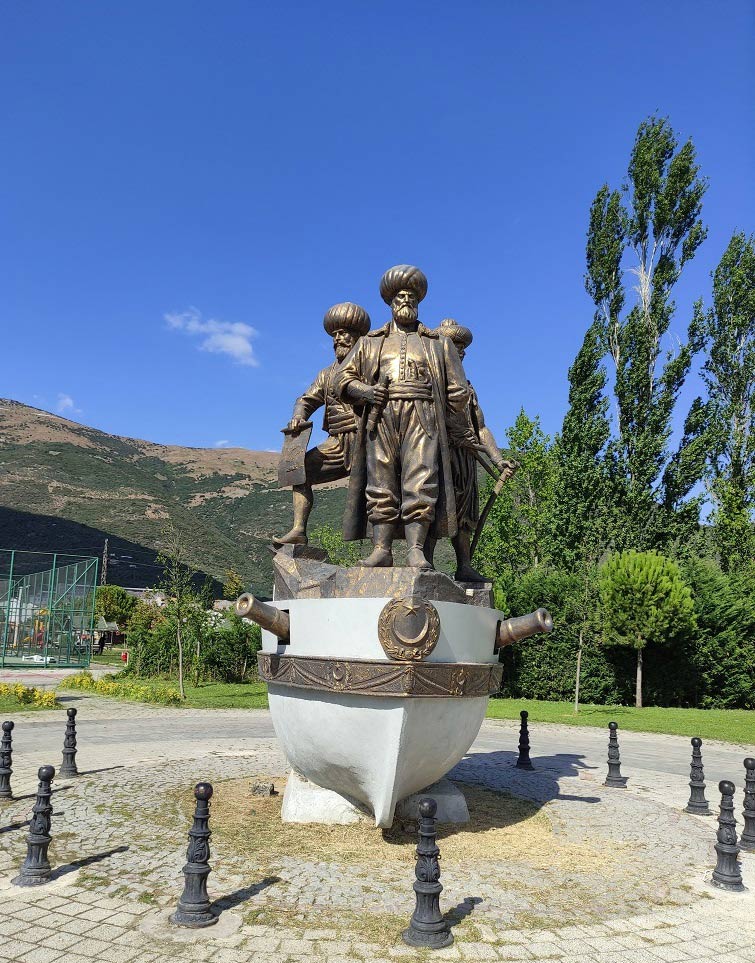 Universities and schools in Gemlik, Bursa
Gemlik, Bursa has an integrated educational environment like other Turkish cities. In addition to the many Bursa universities that are available not far from Gemlik, there are several scientific institutions located in the region, including Uludağ Üniversitesi Hukuk Fakültesi In addition to many regular and vocational schools.
Hospitals and health clinics in Gemlik district
From public and private hospitals in Gemlik, Bursa:
Gemlik State Hospital
Private Atakent Medical Center
Markets and shopping centers in Gemlik, Bursa
Gemlik relies on a group of popular markets to meet the needs of its residents, in addition to some important shopping centers, including:
Özdilek Hipermarket next to Yalova-Bursa Road.
Cius Gemlik Mall is located in the center of Gemlik, 150 meters from the seaside.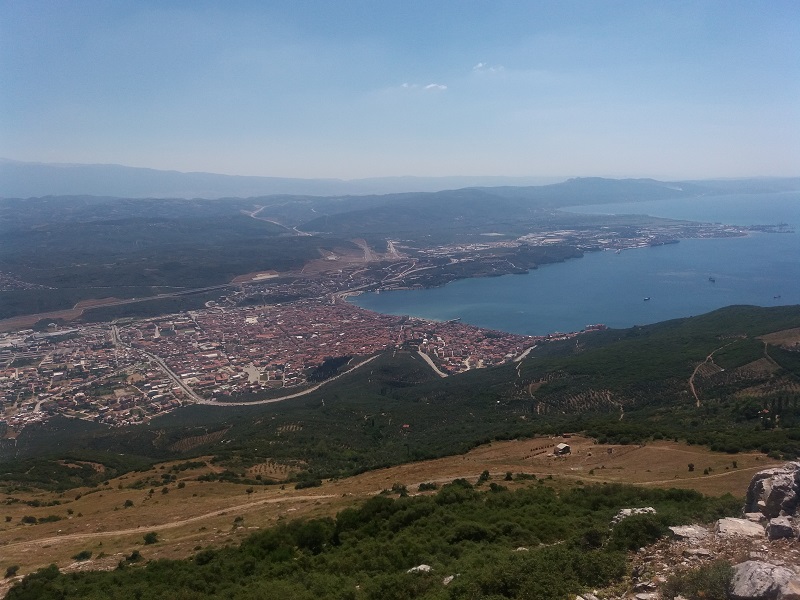 Tourist and natural areas in Gemlik, Bursa
Gemlik, formerly known as Cius, dates back to the 12th century BC. It is characterized by its beautiful sea coast and its attractive tourist location, especially its magnificent bay that extends in the form of an arc, in addition to its fame for its agricultural production, especially for olive crops, which is called by the name of Gemlik itself.
There are many places to visit in the area, such as the Celal Bayar Museum (the house where President Celal Bayar, the third president of Turkey after the overthrow of the Ottoman Empire), was born, which reflects 19th-century architectural features.
Gemlik is also known for its warm sulfur springs, located on the road to Umurbey village to the south of the center of the Gemlik region, as well as the new fish market and mosque, and many other wonderful sites.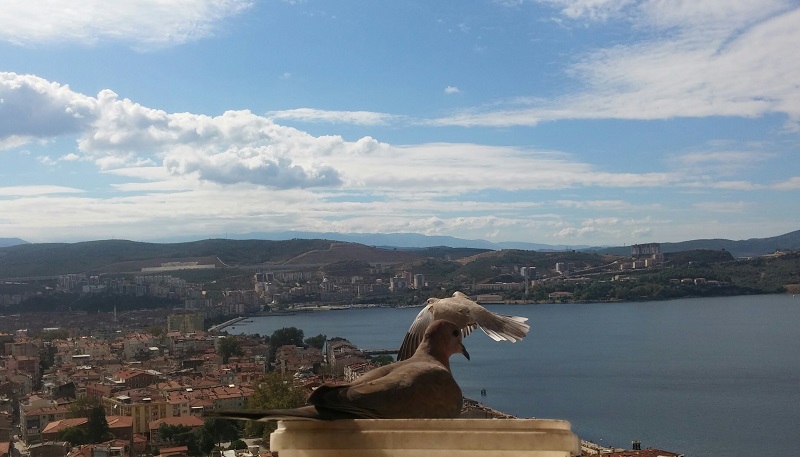 Is the Gemlik district of Bursa special for a living? Why?
Gemlik, Bursa combines a set of advantages and many elements, making it a suitable place to live, with its distinctive beach, beautiful sea views, and a location not far from Yalova, the center of Bursa, and many important municipalities and cities. The green rural environment can give Gemlik a lively atmosphere and fresh, fresh air.
What are the advantages of owning an apartment in Gemlik, Bursa?
Real estate ownership has many advantages, which can be mentioned or referred to:
Gemlik real estate prices are cheap compared to the other areas of Bursa.
It has beautiful sea views. 
Good services in the area, providing an educational and healthy environment, as previously mentioned.
A calm environment far from the hustle and bustle of cities, and at the same time close to Bursa, Yalova, and Istanbul, and linked to them by a highway.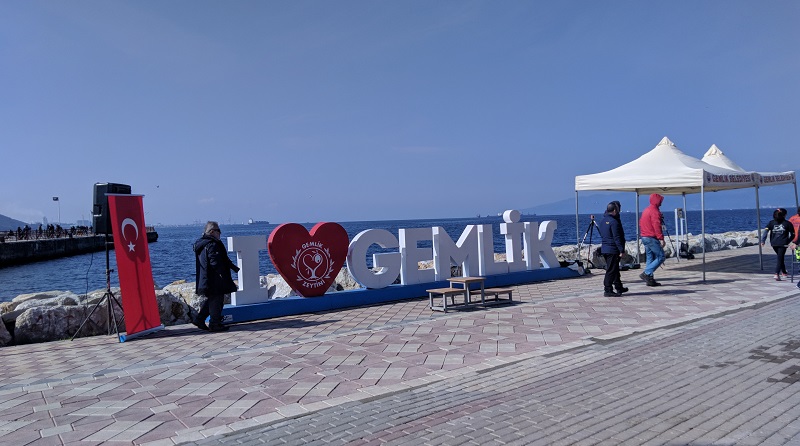 An overview of the prices of apartments in Gemlik, Bursa
The prices of apartments in Gemlik range according to the property's features and characteristics, sea views, and other services.
Our extrapolations of prices in Gemlik are around $400 per square meter in newer buildings, so real estate prices are very reasonable.
What are the fields for real estate investment in Gemlik?
We can classify the Gemlik region among the cheap areas with the value of its real estate, and real estate investments do not enjoy a high value at the moment, despite the beauty of its nature and the advantages that we passed through earlier.
The natural and rural beauty overwhelms Gemlik, making it an attractive option to escape to nature next to its sea bay or green hills, but this does not negate the fact that the central areas of Boursa remain the strongest attractions for real estate investments compared to other remote areas.
Read also about:
Edited by Imtilak Real Estate©
Did you like this topic? You can share it with your friends now.