Hagia Sophia Mosque Monument in Trabzon 2022
The story of Hagia Sophia Mosque Trabzon begins at the time of the conquest of Istanbul by the Latin, where Manuel I fled and established his empire in Trabzon and ordered the construction of the church 2019-05-27
Last update
2022-01-13
Hagia Sophia Mosque Monument in Trabzon 2022
Hagia Sophia Mosque Trabzon was established in 1461 and was considered a symbol of the opening of Trabzon. In 1961, it was transformed into a museum illegally and remained so until it was reopened for worship in 2013.


Table of Content
Historical Glimpse on Hagia Sofia in Trabzon
The story of Hagia Sophia Mosque Trabzon begins at the time of the conquest of Istanbul by the Latin, where Manuel I fled and established his empire in Trabzon and ordered the construction of the church between 1250 and 1260 AD. It was called Hagia Sophia, which means "divine wisdom" or "holy wisdom" and remained as a church after the conquest of Sultan Mohammed Trabzon in 1461, until it was transformed in 1584 by order of the Sultan to a mosque where one of the dignitaries named Muhammad Ali added a minbar and a place for the muezzin.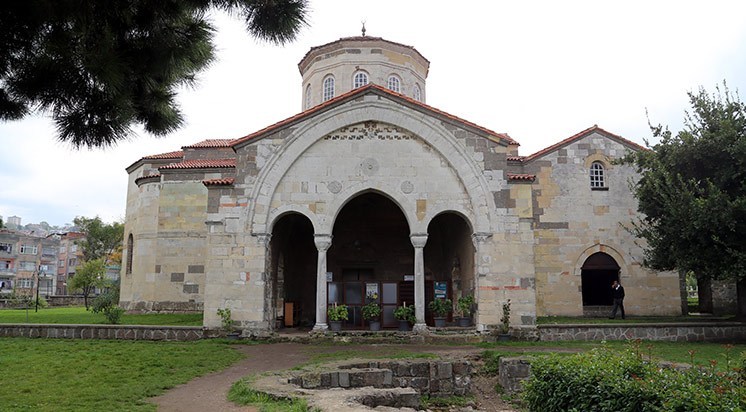 In 1695, the Roman emperor Julian Bordor, who neglected the mosque until it became deserted and remained for a long time, ruled Trabzon then a group of Muslims raised the sum of 95 thousand piasters and was revived as a mosque after the Roman used it as a church for a while.
In World War I, the Russians occupied Trabzon and used it as a storehouse and military hospital. After the war, it remained a mosque for a period of time and then returned to a museum frequented by thousands of tourists every year and remained for 52 years until it reopened for worship again on Friday, July 28, 2013.
The Extraordinary Architectural Deisgn of Hagia Sofia Mosque
If we talk about the architecture of the Hagia Sophia, its basic structure is one of the most beautiful examples of the late Byzantine churches. The building is built on three axes in the north, west, and south, while the only dome is covered with tiles and has a base of twelve corners.
While the ceilings are arranged with different thicknesses towards the dome, which gives it a beautiful gradient.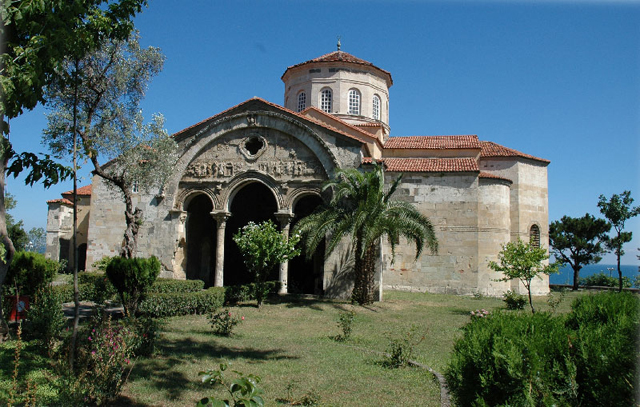 The internal section is decorated with multicolored mosaics, and as you contemplate, as you contemplate the internal stones of the mosque, you will experience a remarkable marriage in the styles of architecture between the Byzantine Christian influence and the Seljuk Ottoman Islamic influence, which makes it one of the most distinguished mosques in Turkey.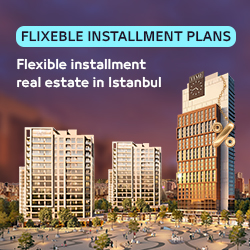 Edited by: Imtilak Real Estate
Sources: on5yirmi5 + Ministry of Culture and Tourism
Did you like our topic? You can share it with your friends now!