Jordanians in Turkey: their livelihood, residence, and investments
Everything you want to know about the lives of Jordanians in Turkey in terms of their numbers, areas of presence, and investments. Also, learn about the residence of Jordanians in Turkey 2022-02-16
Last update
2022-02-21
Jordanians in Turkey: their livelihood, residence, and investments
Is living in Turkey for Jordanians attractive and distinctive?
The history of diplomatic relations between Jordan and Turkey goes back to the thirties of the last century, and this comes in the first official visit to an Arab country by King Abdullah I of Jordan to the Republic of Turkey after it was established in the aftermath of World War I.
The relations between the two countries are characterized by common ties, lie in religion, culture and values ​​that are similar between the Jordanian and Turkish peoples. Therefore, many Jordanians prefer to live and reside in Turkey, in addition to studying and tourism in this beautiful country.
The free visa between the two countries, according to which no visa is required for Turks to enter Jordan or Jordanians to Turkey, enhances the interest in the details of living between the two countries, and the desire to experience a new lifestyle and a more quality life.
In addition, the large Arab community residing in Turkey is an attractive factor for many Jordanians wishing to invest or live and settle in Turkey, so that there is no absence of social life within the recognized Arab culture.
The number of Jordanians in Turkey in 2022
Statistics for the year 2020 indicate that the number of the Jordanian community residing in Turkey, including students and residing families, has reached 20,000 Jordanian citizens, and these numbers have been increasing increasingly, as estimates confirm that this community will reach a larger size during 2022, reaching 25,000 people.
Jordanians residing in Turkey live within categories, and the largest group is students, followed by tourists, and then the business class and families residing in the country.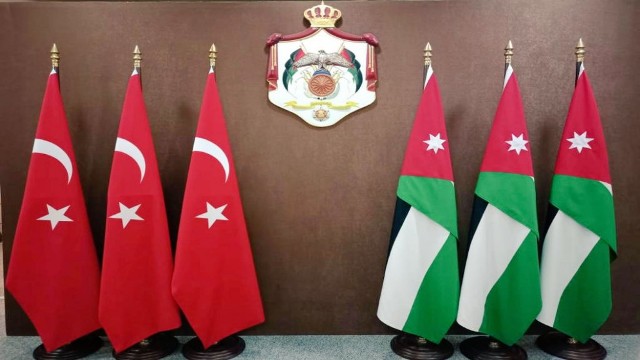 Jordanian tourists in Turkey
Turkey is one of the main tourist destinations for Jordanians, with an estimated number of 100,000 tourists annually, and the Jordanian tourists' category is one of the most important groups that decide when they come to Turkey to own property inside the country, buy real estate there, or invest and settle.
Tourist trips between Jordan and Turkey are active, as many Turkish cities are major destinations for holidays and vacations and to celebrate special occasions for Jordanians, such as Istanbul, Antalya, Trabzon, and other cities.
Jordanian students in Turkey
It's one of the largest Jordanian groups residing in Turkey, where many Jordanian students prefer to complete their university studies in Turkey, based on a multicultural country, with a high-quality education in a more healthy interactive environment.
Jordanian students are keen to choose their studies in private or public Turkish universities, either at their own expense or by registering in the annual Turkish government scholarship, which allows Jordanian students to benefit from and register there.
A Jordanian citizen can obtain a legal residence permit in Turkey that is renewed every one or two years once he/she obtains university admission in the country. A Jordanian student can also register to study in Turkish universities in more than one language other than Turkish, such as English.
Areas of Jordanian presence in Turkey
Istanbul has the largest community of Jordanians in Turkey, and their presence is concentrated in different regions, such as Esenyurt, Avcilar, Basaksehir, and others.
Besides, many Jordanians in Turkey also live in other Turkish states and cities, such as the coastal city of Antalya and the Turkish capital, Ankara, in addition to Jordanian students who are in universities in different Turkish states, such as Selcuk University in Konya or Izmir University.
Jordanian residency in Turkey: Is obtaining a residence permit easy?
A Jordanian citizen can enter Turkey without a prior entry visa, and he/she is entitled to legal residency after the entry stamp for a period of up to three months, usually, and if he/she wishes to continue residency, he/she must apply for residency within two months before the expiry of the legal period.
At that time, the Jordanian citizen enters into legal procedures that are recognized and applied by all foreigners who wish to obtain a legal residence permit in Turkey, and these procedures are easy without any significant problems.
A Jordanian citizen has the right to obtain all types of Turkish residency if the conditions apply to him according to Turkish law, such as student residency in the event of university admission and continuing education, in addition to a family residency in the event of his marriage to a Turkish citizen, or a work permit based on obtaining a work permit inside Turkey residency by virtue of owning property inside the country, and other different types of residency.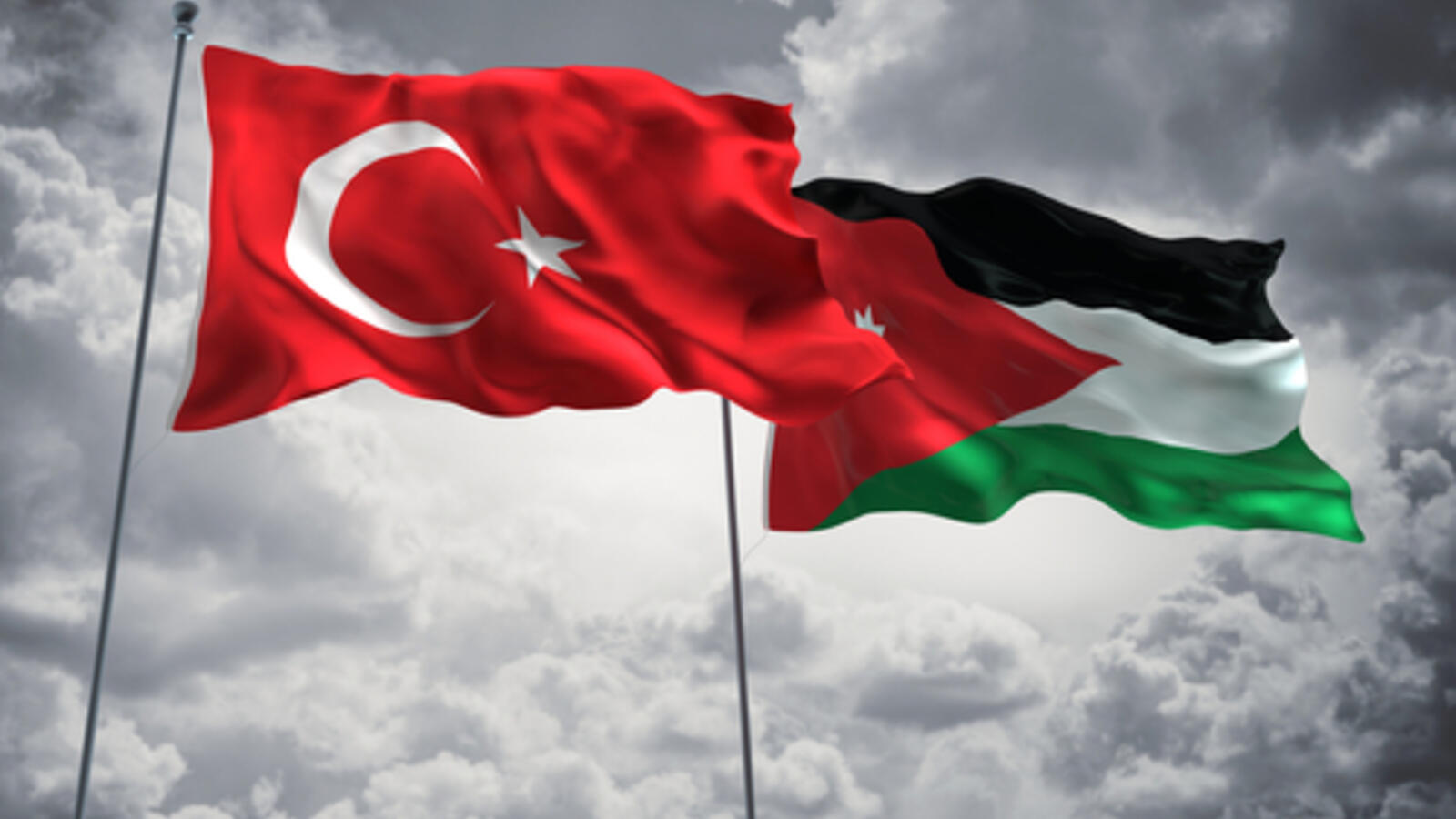 Jordanian investment in Turkey
Jordanians invest in Turkey in many and varied sectors, the most important of which is the tourism and trade sector through shipping, import, and export, where the volume of trade exchange between the two countries in 2019 amounted to nearly $1billion.
Jordanian businessmen, in their investments in Turkey,  focus on investing in the agricultural sector and food production, in addition to the technology, services, and other sectors.
Turkey and Jordan have more than 40 trade agreements and protocols signed between the two countries, the most important of which is the trade and economic cooperation agreement signed between them in 2019.
Jordanians buying real estate in Turkey
Jordanians are active in the real estate purchase sector in Turkey, for a variety of reasons, including stability and living in Turkey, obtaining Turkish citizenship, or investment, and other goals.
The statistics for the years 2016 and 2017 indicate that more than 1,000 real estate sales in Turkey were for Jordanians, and the number of Jordanians owning real estate in Turkey increased during the recent period so that in 2018 Jordan was among the top ten foreign nationalities buying real estate in Turkey. Specifically, Jordanian nationality ranked seventh among foreign nationalities.
The percentage of properties sold to Jordanians in Turkey during 2019 compared to the total number of properties sold to foreigners was 3.47%, with a number of properties amounting to 1,596 properties, while the year 2020 witnessed a decline due to the global Coronavirus pandemic, as the number of properties in Turkey sold to Jordanians reached a total of 1,100 properties.
Imtilak Real Estate Company is known by many of its Jordanian clients who bought real estate in Turkey through it, and it still enjoys their permanent friendship and communication by providing its services even after the client purchases the property, whether in the operation of the property, property management, resale or other from other services.
Edited by Imtilak Real Estate©
Did you like this topic? You can share it with your friends now.