Living in Turkey as a Foreigner: the quality of life you deserve
A simple guide to show how living in turkey can be a great opportunity to improve the quality of life. It also presents facts and opinions about living in turkey from real experience. Quality of life in Turkey
In a survey of expats living in Turkey, sixty percent of respondents said they felt safer in Turkey than in their home country. Sixty-five percent said they could afford a "fine home and car" in Turkey. Of those surveyed, 55 percent said their quality of life had improved after moving to Turkey.
Charming nature
Turkey, situated at the crossroads of Europe and Asia is a popular tourist destination. In this beautiful country, there are some charming attractions where tourists can enjoy nature and the environment. Indeed, it is an amazing country with a wide variety of landscapes and many different places to visit. Everyone who has been to Turkey has a list where they rank the cities, beaches, and mountains as their favorite spots. And you're about to add another destination to your 'must-see' list!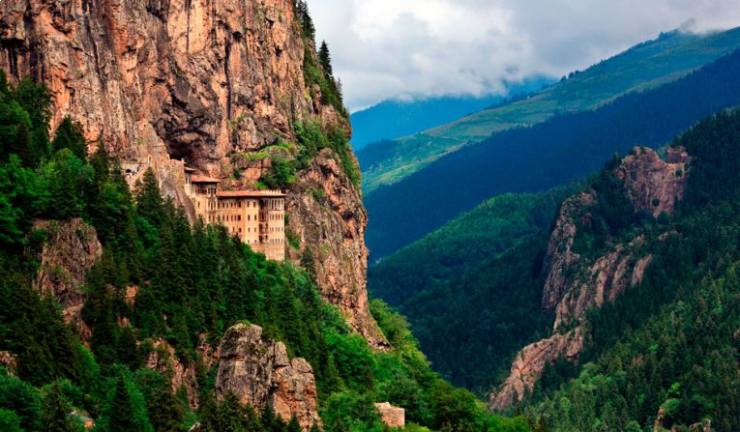 Low cost of living
When it comes to the cost of living in Turkey, there's a surprising range of options depending on which city you choose. The good news about this range is that your money goes much further in Turkey than in other parts of Europe. In fact, as a comparison: average rent in London, Paris, and Istanbul costs $3,544, $1,860, and $618 respectively! But with more affordable housing come more affordable salaries. If you're moving to Turkey with dreams of making a fortune you might want to hit pause before booking the first flight — For example, the average salary in Turkish is around $1,400 per month which isn't too shabby but certainly isn't dream worthy either
Safety
No matter how you look at it, life safety in Turkey is an unanticipated question. After all, Turkey is known for excellent recreation, comfort, and hospitality of hotels, stunning beauty of nature. However, real estate buyers in Turkey try to imagine what their daily life will be like and think about safety.
Is it safe for foreigners to live in Turkey?
What is daily life like in Turkey? Many people wonder how safe it is to live in Turkey, especially if they are considering buying property there. People relocate to Turkey for many reasons but it is generally considered a safe destination, and many foreigners from different countries moved to Turkiye without problems. Over the years, Turkey has gained a lot of popularity among expats. It's easy to understand why—the country is home to some stunning scenery and historic sites, not to mention it's one of the warmer regions in Europe. And yes, it's generally considered a safe destination.
Transportation and Infrastructure
Turkey's infrastructure is impressive, given the country's emerging market status. However, it will need to be able to accommodate its exploding population in the coming years. Still, Turkey's infrastructure measures up favorably when compared with EU-member nations.
Turkey has an excellent communications infrastructure, with 70% of its borders being coastlines. Turkey's economy depends heavily on merchant marine and fishing fleets from its surrounding seas, as well as on its national road system.
The largest cities in Turkey—Istanbul, Izmir, Ankara, and Bursa—all have some kind of metro or light rail system, as do Antalya, Konya, and Gaziantep. Some smaller cities are also well-served by bus and dolmuş, but the lack of route maps can make this a tricky way to get around for visitors. The smallest towns and villages might have only infrequent minibus service.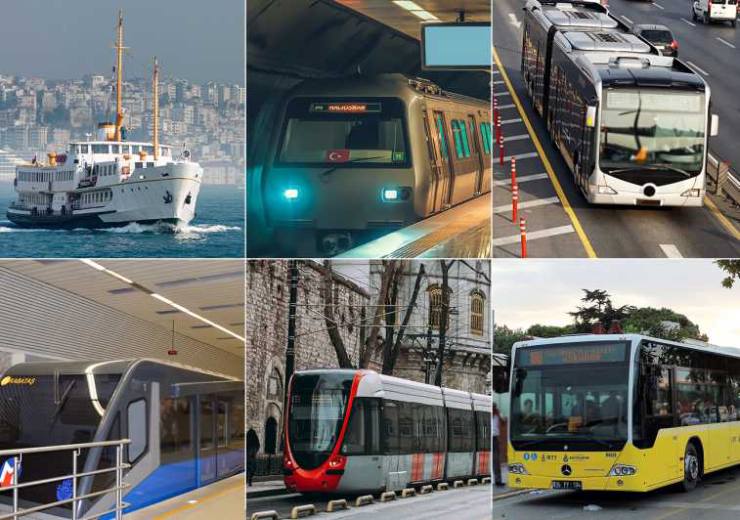 Visa and residence
A Turkish Residence Permit is an authorization to live in Turkey for longer than three months in half a year, for purposes such as settlement, working, or studying. A residence permit enables you to work in Turkey, study, get married, convert to a Turkish driver's license, get a tax number and open a bank account.
For a person who plans to stay in Turkey for more than three months, it is necessary to obtain a residence permit upon arrival. A residence permit is not given without proof of financial means and proof of health insurance coverage.
Easy visa procedures
The Turkish Government has introduced an online application system for visas. eVisas allow entry into Turkey for tourism, trade, or humanitarian purposes. No stamp will appear on your passport, but you will receive a confirmation number that you can use to track your application.
Easy residence permit
Turkey is a popular country for tourists, especially with its wonderful nature and amazing entertainment. Turkey offers residence permits to all kinds of people, without any legal obstacles, unlike many countries that restrict the conditions of residence on their territory.
Read more about: Types Of Residence Permits In Turkey
Easy work permit
A work permit is the application form to obtain a work permit from the Ministry of Labor and Social Security. A work permit in Turkey indicates the establishment of work and a license to practice a profession in Turkey.
The Turkish government instituted a new program that allows foreigners to apply for citizenship after five years of work and residence in Turkey, excluding those who visit Turkey on short-term tourist or property-acquisition visas.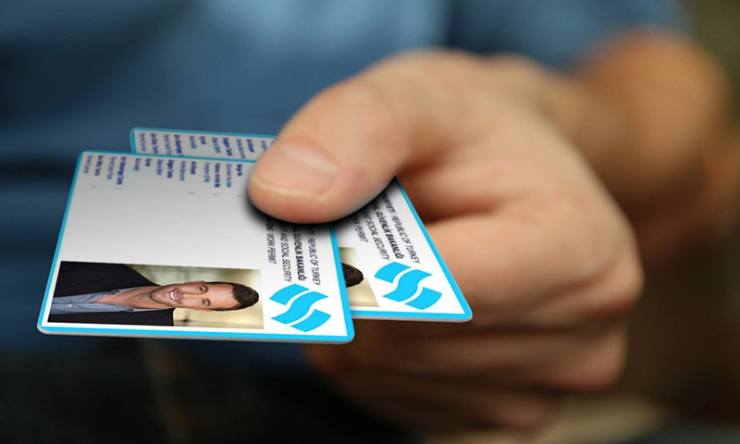 Culture
Turkey, with its historical past, rich culture, and traditions blended with modern technology and Western influences attract millions of tourists each year. In addition, many people choose to come to Turkey for work or to live permanently. Turkish culture tends to value the relationships between individuals and their families and friends. People in Turkey are generally more open with each other than people from many Western countries.
Turkish language
The official language of Turkey is Turkish, which is spoken by 87% of the population and is written in the Latin alphabet. Turks rely heavily on body language and gestures when speaking.
The hospitality of Turkish people
In Turkish culture, there is a tradition of charity, influenced by Islamic principles. Turks tend to be generous and defer decision-making to the other person out of politeness. For example, a Turk may feel compelled to give their own possessions as gifts when someone compliments them.
What are the best cities to live in Turkey?
Turkey offers a variety of things that make it an appealing place for expats to live. The country has a low cost of living and provides many cultural experiences for those who want to learn about Turkish culture. Here's a list of some of the best places to live in Turkey.
Istanbul
Istanbul is the country's historic, economic, and cultural center—and a great place to do business. Istanbul is a great place for digital nomads. You'll find many of the best internet services here, and it has everything you could need from a metropolitan space of this kind: excellent local and international schools and plenty of attractions.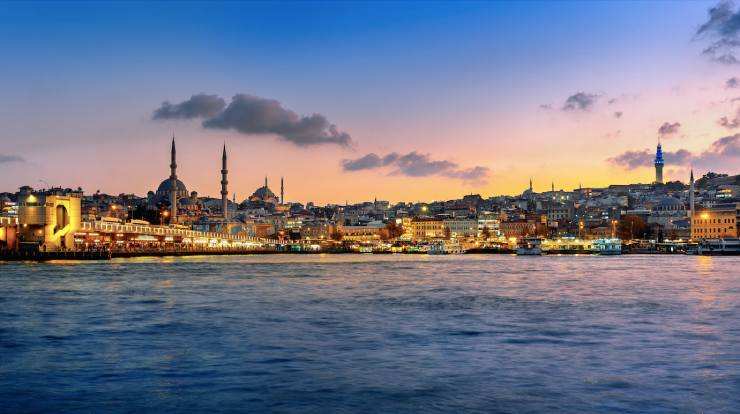 Antalya
Antalya is a popular tourist destination, so it would be ideal for anyone thinking of setting up a business like a restaurant or a hotel. Of course, the work is seasonal, but it offers good opportunities nonetheless. The Antalya coastline is a great place for retirement. It offers many lifestyle options, including natural beauty spots, fishing villages, and countryside walks. You can enjoy great food and shops in the region, too.
Alanya
Alanya is a city on the south coast of Turkey in the Mediterranean. It's a good choice for active vacationers because it offers plenty of places to walk, and of course, you can also go waterskiing or scuba diving. Alanya hosts numerous annual festivals, including a jazz festival and an international culture festival.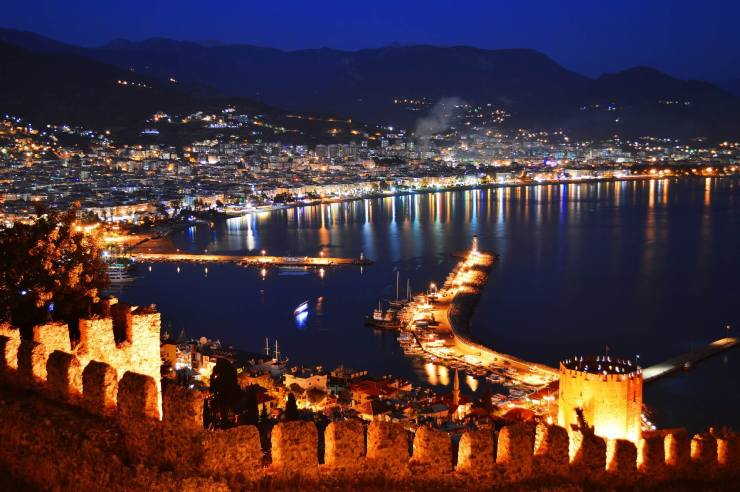 Fethiye
Fethiye is one of the most beautiful cities on the southwestern Turquoise Coast. The city boasts a natural harbor, turquoise waters, and rock tombs, including the famous tomb of Amyntas. It's one of the cheapest places to live in Turkey—perfect for groups.
Is it easy to get a job in Turkey?
Unfortunately, 10% of Turkey's population is unemployed at the moment. Expats planning to work in Turkey should be aware that job opportunities are limited, but not impossible as there is also a shortage of local employees in specific fields.
Job opportunities
As a foreign worker in Turkey, you won't be able to apply for many jobs in Turkey, since the government restricts recruitment in some fields - legal, medical, and mining careers are off-limits to international applicants.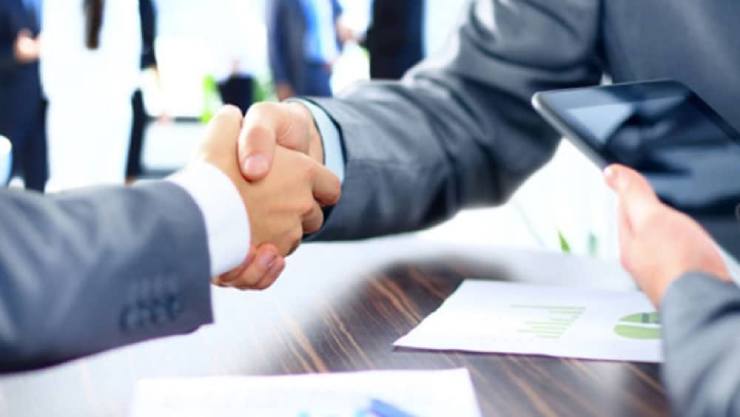 Turkish Citizenship program
The conditions for Turkish citizenship and the ways in which Turkish citizenship may be obtained may be found below:
Through a bank deposit
Employing Turks
Through marriage
Through a work permit
Read further information : Conditions For Obtaining Turkish Citizenship By All Means
Can a foreigner buy a house in Turkey?
Turkey is open to foreign property buyers but doesn't automatically grant the right to live there, they must have a residence permit for Turkey. We recommend you read the following article for further detailed information. Real Estate Consultancy in Turkey
FAQS about Living In Turkey As A Foreigner
Turkey is an excellent value-for-money destination and many expats find that their money goes further in Turkey than it did in their home country. This is because, on average, the cost of living in Turkey is lower than in most Western countries and prices come as a pleasant surprise to expats who are used to paying more.
Foreigners in Turkey fall into two distinct categories, professionals and retirees. Professional foreigners tend to live in cities, while retirees prefer to live along the country's southern coast
People in Turkey don't speak English very often, especially the general population. Around 17% of Turks speak English as a second language, but according to the English Proficiency Index, Turkey's rank was 69th out of 100 countries
The cities that offer the best value for money in Turkey are Sanliurfa, Kayseri, Mersin, Konya, Iskenderun, and Hatay. They are charming, and have a cheap standard of living but are far from Istanbul.
If you wish to move to Turkey and start a business or purchase property, you can apply for a residence permit. The amount of your investment is not important, as long as you can prove that you own property in Turkey or you run a business there and that you have enough money to live in the country.
The Turkish language can be difficult for English speakers to learn. It is an agglutinative language, meaning that a single word in Turkish can become very long by attaching suffixes — rather than using separate words — to show the relationships between different parts of speech.
Yes, you don't need to be a Turk or resident to buy property in Turkey however you need a residence permit to live in Turkey.
Edited by Imtilak Real Estate ©
Did you like this topic? You can share it with your friends now