What Should you Know Before Buying a Shop in Istanbul?
Istanbul has gained popularity throughout history for the city's strategic location, and Istanbul has maintained its vitality as an important economic center in a central point of the world, making it a bridge to transport goods between East and West Istanbul has gained popularity throughout history for the city's strategic location, and Istanbul has maintained its vitality as an important economic center in a central point of the world, making it a bridge to transport goods between East and West.
The city has maintained its commercial position to this day and has recently witnessed a remarkable revival in its commercial field, providing an attractive investment environment.
Due to its diversity and richness, Istanbul's markets attract many tourists, so it will not help you look for anything in it, even as if you have to pay for everything.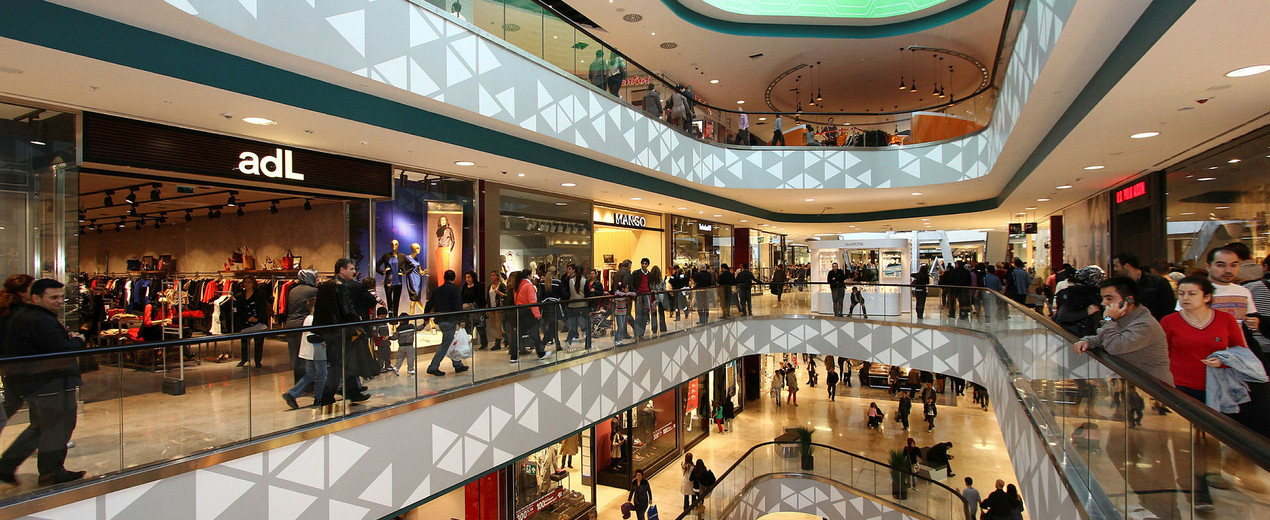 Being a remarkable success, it was normal for Istanbul markets to attract tourists and investors alike.
In this article, we will discuss the real estate market in Istanbul, the best markets and activities, prices of shops in Istanbul, the criteria for choosing a business, and other points.
What are the Top Commercial Shops in Istanbul?
The city of Istanbul is located on a wide area of land, with a very wide range of markets, ranging from historic old markets, modern markets, commercial malls, wholesale markets and popular markets, all with various investment options. However, some of them have special features among Istanbul shops that made them different from others.
There is no doubt that the old and historical markets have a special cultural flavor that attracts tourists, such as the grand market and the Egyptian market in Istanbul, but the modern markets and malls have a lot of popularity and success. They are characterized by many features that are lost in the old markets, in terms of serving their infrastructure, their breadth, the availability of adequate parking, and the complete facilities of restaurants, cafes, children's games, and all the famous international brands.

Modern malls and shopping malls, especially in promising and fast-growing areas, are the best choice for shopping in Istanbul.
Criteria of the Best Places to Buy Shops in Istanbul
To choose the right place, you must adopt a set of measures, which will contribute to improving the choice of the store you intend to buy and invest in it.
When thinking about owning a property or a shop in Istanbul, you must take into account the main aim of this investment, if the target is a specific trade, it is necessary to choose the right market for it. If the aim of buying the shop is to invest or lease it, it is advisable to choose the most active and vibrant markets.
However, there are some points that should not be neglected when choosing a business, including:
Choosing a good location, the advantages of the site to be studied:
The shop should be in a central market area, crowded with pedestrians.
It is necessary to examine the success of similar projects in that place.
Choosing a location close to the city's main roads, and easily accessible from everywhere.
The office or business center should be near the city center.
That its surroundings include an appropriate hotel that provides accommodation for guests and customers, especially if the nature of the business depends on foreign trade. As well as any other facilities, you may need in your investment.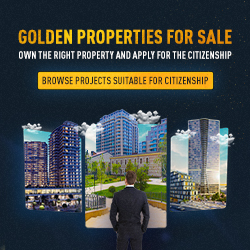 Choose a location with good transportation: especially if the project depends on transportation, it is necessary to choose a location that is easy to move from and to access, and to be equipped with mass transit, metro lines, and a main public road.
Choose a location with integrated public facilities to serve your investment: where it is not possible to dispense with some important facilities when buying or investing in shops in Istanbul known as overcrowding, and the most important of these facilities:
Parking is important in the city of Istanbul, there must be available near the shop a position that serves the need of the shop and its customers.
ATMs are very important for financial and business transactions.
It is assumed that the office building or malls will have a technological infrastructure that is in keeping with modern developments.
Modern elevators must be available in commercial complexes and are periodically maintained.
Providing security system throughout the day using modern technologies such as surveillance cameras.
Check the legal papers of the shop and consult a trusted expert in the Turkish market: This will save the investor a lot of effort and time; it will also guarantee a satisfactory purchase at the same time.
In general, Istanbul Malls and its modern markets have ideal investment options, where the elements mentioned above are often present, with varying places.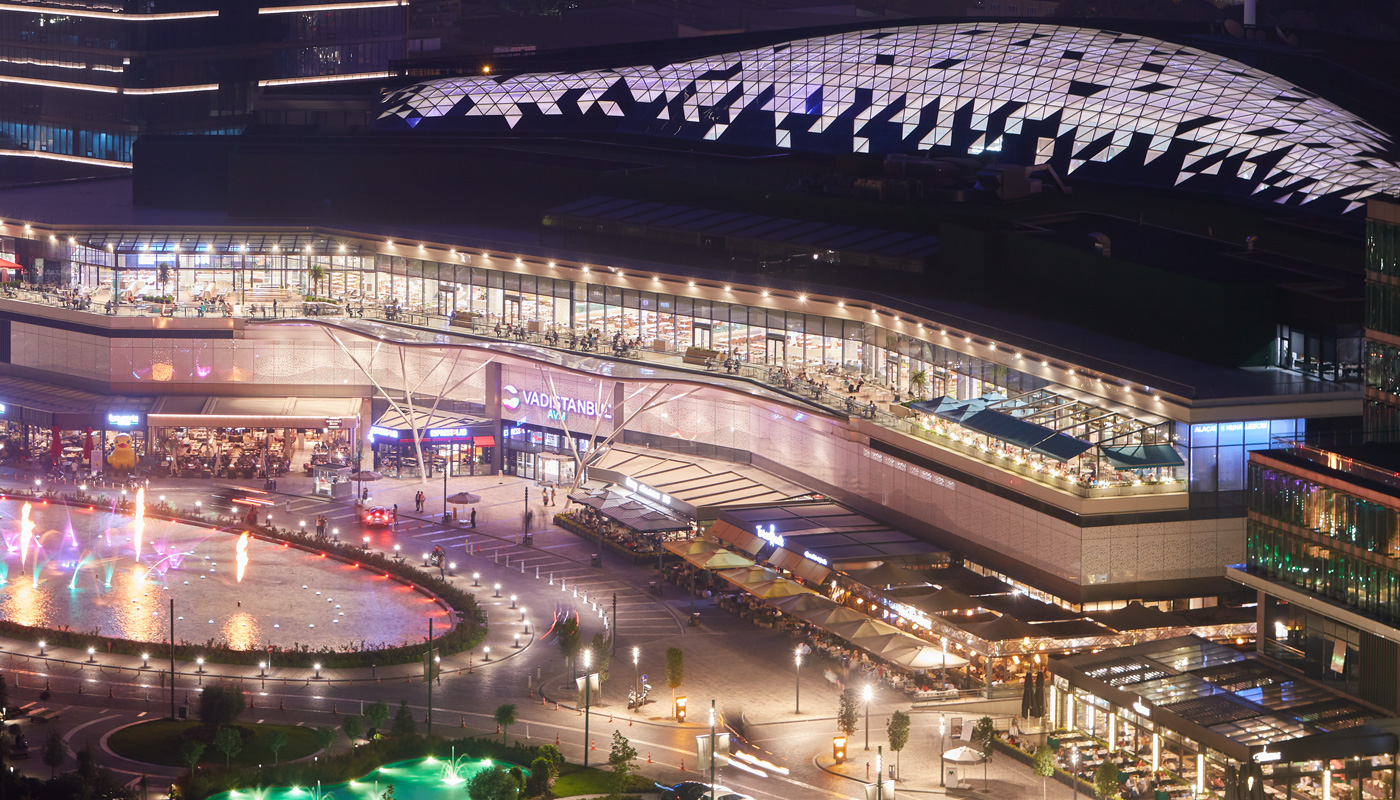 Shops Prices in Istanbul- Property Investment in Turkey
To find out more about the prices of Istanbul's commercial shops, try two examples, showing the features, locations, and prices of these shops.
IMT-306 Mirage Commercial Shops in Istanbul
The project is located in Gunesly the district that is growing day by day with the investments made.
This prestigious project makes Gunesly district in Istanbul the focus of investment and it is called the 2nd
IMT-306 project manages to attract all attention in the region by its striking beautiful architecture.
Just a few minutes from the TEM and E-5 highways, which are the main arteries of Istanbul and close to a futuristic metro station.
The project is located near many 5-star hotels.
The shops are located beneath each block, allows you to meet all your needs easily.
The project is of full of green natural spaces allowing you to do business with peace of mind and without fatigue.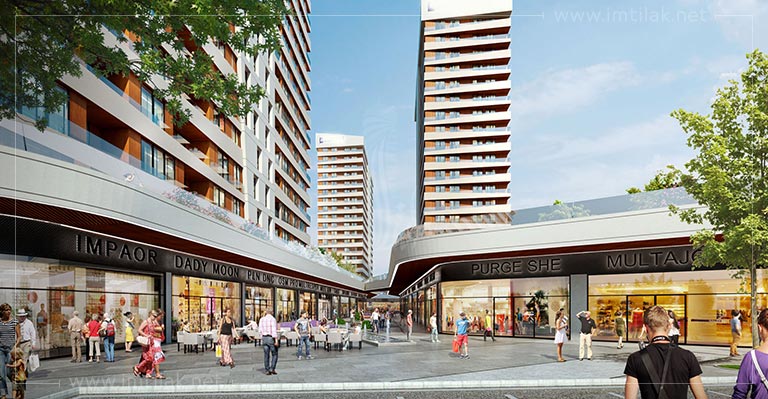 | | |
| --- | --- |
| Shop area minimum | The minimum price is in dollars |
| 58 | 122.000 |
| 103 | 188.000 |
| 154 | 245.000 |
| 192 | 327.000 |
IMT-308 Adim Istanbul- Commercial Shops in Basaksehir
Shops are located in Istanbul city in Basaksehir a district of promising investments.
Close to Istanbul's Third Airport bridge link road and the project of the era (Istanbul Canal).
Near to the biggest health city in Europe.
Near the Green Valley, which will feature a huge park near the larger New Government Square project.
Adjacent to the metro station that links between Ataturk Airport and the Third airport.
These shops are guaranteed by the Government.
| | |
| --- | --- |
| Shop area minimum | The minimum price is in dollars |
| 137 | 260.000 |
| 199 | 491.000 |
| 387.4 | 794.000 |
Finally, Imtilak Real Estate offers many options for those wishing to own property in Istanbul and its commercial offices, offering all its services, advice and consultations free of charge, along with real estate tours and after-sales services, which include leasing or furnishing the property, and following up the nationality papers for investors and their families, and many other services.
Edited by: Imtilak Real Estate ©
Did you like our topic? You can share it with your friends now!