Palestinians in Turkey: their lives, residence, and numbers
A comprehensive guide to learn about the lives of Palestinians in Turkey, their numbers, and their locations. Find out about the residence of Palestinians in Turkey and the ways of their naturalization. 2022-02-10
Last update
2022-02-21
Palestinians in Turkey: their lives, residence, and numbers
Is life in Turkey good for the Palestinians?
The Turks have a human value that distinguishes them from many societies, and this value is summarized by standing with the oppressed, and it appears among the Turks with regard to the political issue of Palestine and its struggle with the occupation, where the Turkish people are among the sympathetic and loving peoples with the Palestinians.
Regarding this sympathy and affection shown by the Turks to the Palestinians, Turkey is a good environment for life for the Palestinians, as many data showed the extent of satisfaction of the Palestinians residing in Turkey with their lives and their stability in the country.
This is also shown in the size and number of informal Palestinian gatherings and institutions operating in Turkey and recognized by the Turkish government, where they are respected, appreciated, and able to coordinate and influence decisions in the interest of the Palestinian community in the country.
Turkey has recently been the focus of the attention of Palestinian cadres, including students, businessmen, engineers, and doctors, who chose Turkey for stability and life. This had an impact in Turkey on social life and the transfer of Palestinian culture in Turkish society, to find many Palestinian restaurants operating in Turkey, in addition to cultural and social centers, schools, institutions, and others.
How many Palestinians are in Turkey in 2022?
The number of Palestinians residing in Turkey reaches more than 30,000 for the year 2022, and these numbers have been steadily increasing since 1997, as the number of Palestinians during that period reached 250 residing families, most of whom were students and their families studying in Turkish universities.
However, the current situation is completely different, as the numbers have increased dramatically, for various reasons and factors, and the groups residing in Turkey from the Palestinians have diversified, and are no longer limited to students, as many Palestinian businessmen, doctors, engineers, lawyers, and even workers recently chose Turkey to settle and practice their business.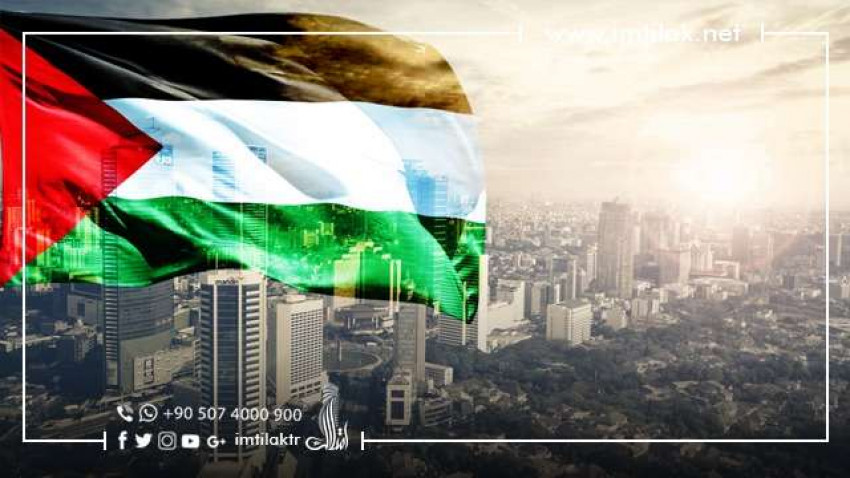 Palestinian students in Turkey
The Palestinian student population in Turkey is one of the largest Palestinian segments residing in Anatolia, and Palestinian students residing in Turkey vary between students who receive educational grants, whether Turkish government scholarships or other special scholarships allocated by Turkish universities to Palestinian students or students who study on their own account.
Palestinian students are spread in most of the Turkish states among various private and public universities in various academic disciplines, in addition to all levels of undergraduate, master's, doctoral, and research studies.
Areas of Palestinian presence in Turkey
The largest number of Palestinians residing in Turkey is concentrated in Istanbul, which is the economic and historical center of the country. The capital, Ankara, comes in second place, followed by the rest of the Turkish cities, in which Palestinian students are concentrated, such as Izmir, Konya, Duzce, and others.
The Palestinians reside in different areas within the state of Istanbul, as the residence of students and workers is concentrated in the areas of Esenyurt, Bahçelievler, and Fatih, due to its proximity to public transportation, universities, laboratories, and factories, and the residence of Palestinian families in Istanbul is concentrated in different areas such as Basaksehir, Avcilar, and Beylikduzu.
Palestinian residency in Turkey: is it easy to obtain a residence permit?
Palestinians in Turkey are generally treated within the Turkish law for foreigners without a difference, as they can obtain a residence permit of all kinds, whether tourist residence, student residence, work permit, or residence under the ownership of real estate or family in the event that he marries a Turkish citizen.
The procedures for obtaining these residence permits are in the customary, followed, and announced form by the Turkish government, and thus the Palestinian does not suffer from any legal problems when obtaining a residence permit in Turkey.
Are Palestinians naturalized in Turkey? How?
Palestinians in Turkey are subject to the Turkish naturalization law for foreigners in general and its conditions are declared and registered in the constitution without any legal obstacles, and there is no exceptional law dedicated to the naturalization of Palestinians.
A Palestinian can obtain Turkish citizenship through residency under work for a period of five years in Turkey, and in the event of marriage to a Turkish citizen, or by investing and buying a property in Turkey.
Statistical data indicate that the Palestinian nationality is one of the ten nationalities that have purchased real estate in Turkey during the past five years and that most of the Palestinian buyers of these real estates have the goal of obtaining Turkish nationality.
Palestinians buy real estate in Turkey
According to Turkish law, Palestinians are allowed to own real estate in Turkey, and as a result, legal residency is granted by virtue of owning that property, and Palestinian buyers of real estate worth $250,000 can benefit from the Turkish Nationality Law, which grants foreign investors with this value the right of Turkish citizenship.
Palestinians are among the active nationalities in buying real estate in Turkey, as it is considered one of the ten countries that buy most real estate in the country, according to official statistical data.
Imtilak Real Estate is known for its good friendship with its Palestinian clients who have purchased real estate in Turkey through it, and many of them have obtained Turkish citizenship and are still enjoying their stay in Turkey.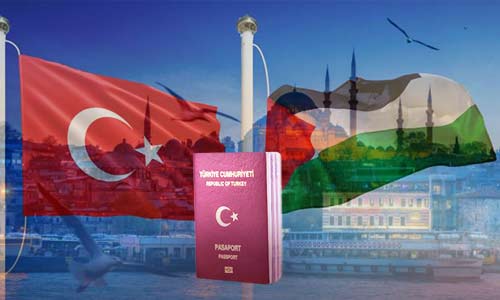 Edited by Imtilak Real Estate©
Did you like this topic? You can share it with your friends now.