The Biggest Real Estate Investment Companies You Should Know
Learn about the biggest real estate companies and why you should work with them when you are buying a home or any kind of property to get the best opportunities and prices. 2023-01-27
Last update
2023-02-28
The Biggest Real Estate Investment Companies You Should Know
Advantages of dealing with the largest real estate investment companies
The home purchasing process may be very stressful in its best and worst phases. Nearly 30% of all house buyers and sellers seek the assistance of real estate agencies to avoid the most challenging aspects of the exhausting activity.
1. Best Prices
While anyone with a few minutes to spare may find sales data for comparable homes online, real estate agents have the expertise to determine whether a particular home is overvalued or underpriced. In the ideal situation, a real estate agent will be so aware of your preferences that she won't even spend your time showing you homes that aren't a good fit.
On the other hand, real estate companies can not only give you all the information you need about recent property sales in the area, but they can also bring assets to the table based on their long experience observing waves of neighborhood transactions.
2. Reliable Services
Working with a real estate investment company means collaborating with a team that is engaged in the marketplace, aware of current trends, and flexible to the ever-changing needs of clients. Additionally, a full-service solution will be provided to you, including lease and transaction discussions, purchases, dispositions, and relocations, as well as full paperwork assistance for these actions. You'll get a solution that works with your real estate strategy and aids in your long-term planning. These initiatives aren't standalone; they're crucial components of our customers' whole real estate plans.
3. Honesty and Integrity
There are more consequences for real estate investment agents breaking the law than there are for a private buyer or seller because they are licensed professionals. Your agent will be obligated by common law to a fiduciary relationship if you are working with a licensed real estate agent under an agency agreement (i.e., a traditional, full-service commission agreement in which the agent commits to represent you). In other words, the license law requires the agent to work in the best interests of their clients.
In addition, the majority of real estate investment companies depend on word of mouth, good reputation, and recommendations to make sales. This implies that serving their clients' interests should be as essential to them as any particular sale.
4. Legal Support
Real estate investment companies handle all legal aspects of their clients' real estate transactions, including the maintenance of their real estate assets in addition to representing them in real estate purchases and sales. Clients of the company can frequently profit from value-adding aspects thanks to the proper and legally targeted management of existing real estate.
The completion of a transaction involving the acquisition of a home, a land parcel, or a condominium conversion is, for many parties involved, the most significant life objective. It takes years to amass the required finances. The population's low level of legal literacy draws a lot of fraud to the real estate industry. They take advantage of the fact that one or more parties to the real estate contract were uninformed that they were attempting to benefit and get money through illegal ways.
5. Avoiding fraud
Consult a reliable real estate investment company with access to the Multiple Listing Service or another reliable real estate site to avoid falling for this trick. Additionally, before finalizing any deals, always visit the home you're thinking about investing in. Be aware of new and small companies with no reputation in the market.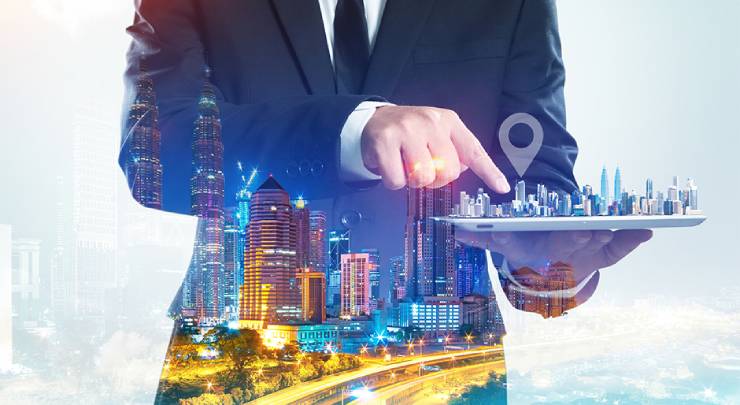 5 Characteristics that make Imtilak the biggest real estate company in Turkey
1. Local knowledge of the real estate market
Attracting foreign clients to Turkey's real estate market has become extremely difficult since the Foreign Ownership Act of 2012 was adopted, but Imtilak Real Estate recognizes the importance of keeping their loyalty and exceeding their expectations concerning service.
2. Attention to Detail
When buying a home, you should fully understand what you're getting into because you may need to be in your element when it comes to reading and understanding the numerous pieces of documentation involved in a real estate transaction. Not to include the requirements for government, state, and local documents, purchase agreements by themselves can exceed ten pages.
Fortunately, you won't know anything about this paperwork like your agent does. If you're still trying to save money, take into account this: some errors or omissions in these documents could end up costing you significantly more than the commission you were hoping to avoid.
3. Knowledge of Technology (utilize technology to provide quality services)
Our team is experienced in the real estate market and always follows up on the real-estate related latest trends and news to keep the customers updated. Moreover, they utilize technology to provide customers with the best quality services.
4. Best Support and Follow-Up Services
Imtilak's team will be with you every step of the way, from providing the best properties that meet your budget and needs to picking you up from the airport. The majority of these services are formally agreed upon between Imtilak Real Estate and the client, outlining all terms and privileges regarding the management of the property. Imtilak Real Estate then commits to following up on all matters about the real estate, including renting it out, keeping it up to date, and routinely transferring any amounts owed to the client's bank account.
5. Hundreds of Completed Transactions
Imtilak Company has completed hundreds of real estate transactions given its experience in the Turkish real estate market and its good reputation. Imtilak has earned the trust of several clients from different parts of the world and was with them every step of the road with support and follow-up services.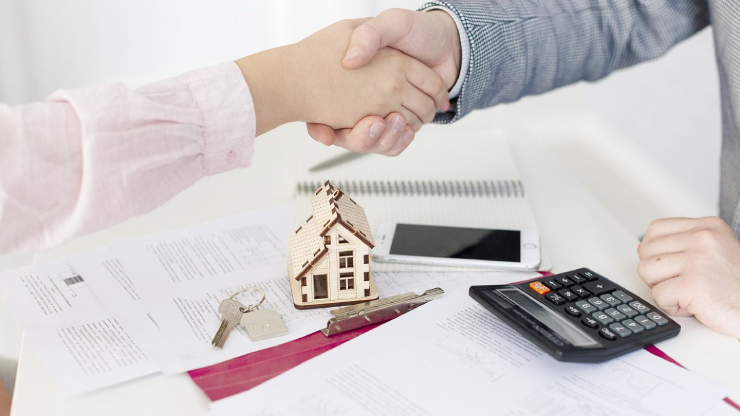 With You By our Side, Imtilak is Growing Bigger!
With so many years of success and expertise in the real estate market, Imtilak has successfully launched its investment portfolio Organ to serve a wide range of investors and play a significant role in the market.
Imtilak is even getting ready to enter new markets in the region. We are excited to provide our services in Dubai, one of the largest Real Estate markets in the world. Increasing our market share would increase the investment opportunities that we offer to our customers.
Edited by Imtilak Real Estate ©
Do you like this topic? You can share it with your friends now