The Best Real Estate Investment & Investment Opportunities in Antalya
Get to know more about the opportunities and advantages of real estate investment and investment in Antalya and the best of them. Is real estate investment in Antalya profitable? 2020-09-29
Last update
2022-06-09
The Best Real Estate Investment & Investment Opportunities in Antalya
Investment in all its forms, and real estate investment in Antalya in particular, is still receiving the interest of a wide range of investors who wish to collect good profits for their business in Turkey.
In our article, we will talk about the most important investments in Antalya Turkey from many angles that investors want to know, with special highlights on the real estate and tourism sector.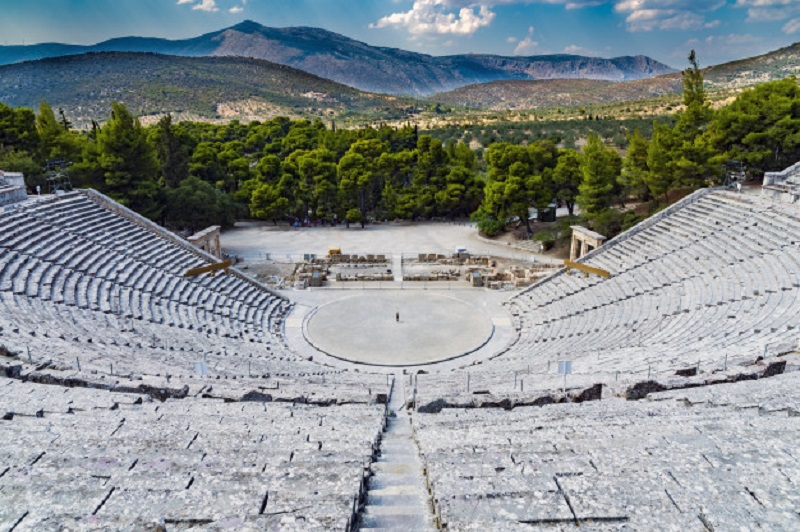 Table Of Contents
Investment in Antalya
The investment options in Antalya are expanding to include the tourism and service sectors, the real estate sector, and other areas that have pushed an increasing number of investors to this distinctive southern state.
The capital and economic importance of Antalya is represented by the great tourist demand that this state enjoys, due to its natural and aesthetic features, moderate weather, attractive beaches, not to mention its adequate services.
This fertile environment for investment in all its forms is still tempting many to take advantage of its ripe fruits, and there is no doubt that investment and real estate investment in Antalya, which is based on good studies, will return to its owner a profit and benefit.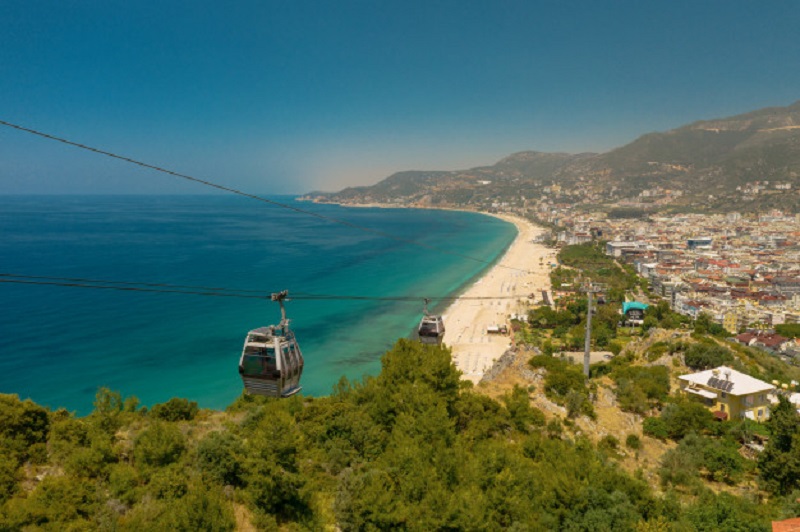 Advantages of tourism investment in Antalya
The tourist character in the city of Antalya attracted many huge investments to this city, which has become a favorite destination for European and Russian tourists in particular until their numbers increased to two million foreign tourists annually.
The city has been a pioneer in the tourism industry through its huge luxury resorts, which also helped the city's richness in the natural aesthetics embraced by the sands of the Mediterranean Sea with gentle, warm waves, which have become an enjoyable and attractive reclining for tourists from all over the world.
Thus, dozens of tourist attractions lured the city but rather, hundreds of investors in all areas of tourism to benefit from the rich seasons of Antalya, and among the most important of these areas are an investment in tourist complexes, or recreational facilities for tourists, investment in the services and reservations sector, car rental, or other services in the beautiful Antalya.
Read our article: «Living in Antalya Turkey - Advantages, Disadvantages, and Costs»
Advantages of tourism investment in Antalya
One of the most important features of tourism investment in Antalya is the huge number of tourists coming to the city in more than one tourist season annually, which is what attracted the attention of investors in the tourism sector to this city.
Apart from the tourist cities of Istanbul and Trabzon, this unparalleled human demand casts a shadow over all sectors of life in the city depending on tourism as a major sector for its local economy.
Besides, the development of the city's infrastructure commensurate with its importance, as the city contains a developed international airport, and an integrated system of services in its transportation, markets, and roads ... which makes it a fertile environment for receiving more business and investment, especially in the field of tourism.
Read more: Tourism investment in Istanbul and its advantages.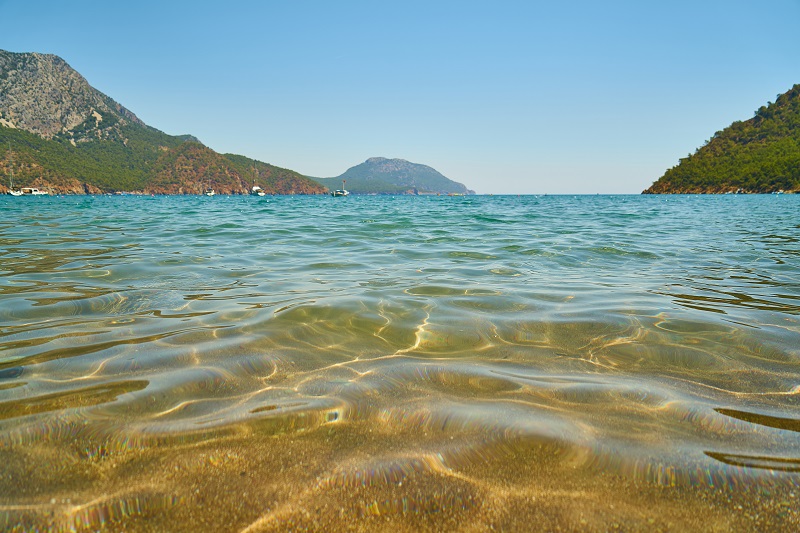 Real estate investment in Antalya
In recent years, the pace of development and demand for the real estate investment sector in Antalya has been accelerating significantly, especially in conjunction with the massive demand witnessed by Russian investors in particular in the real estate sector.
According to the Turkish Statistical Institute (TurkStat), the number of houses sold to foreigners during the year 2019 across Turkey was approximately 45,500, and the share of Russian citizens reached 2,893, most of which were in the Turkish city of Antalya.
Russian investors usually come from Russia's large and major cities, and they often aim to stay in long-term stays during the summer vacation with their families, which induces them to own apartments for sale in Turkey and within the city of Antalya specifically.
1. Apartments in Antalya
Investors in the field of apartments in Antalya often choose houses located within high-quality residential complexes, which include many high-end and necessary services suitable for families.
Residential complexes in Turkey enjoy high luxuries, the most important of which are social and sports facilities and security protection systems, all of which are relatively affordable compared to the prices of apartments in major Turkish cities, such as Istanbul.
2. Villas in Antalya
In general, most of the villas in Antalya are located on the outskirts of the city and are distinguished by their relatively acceptable prices, as prices start from approximately 200 thousand dollars for a villa with good specifications, which includes a private garden in the villa with a private swimming pool.
Antalya villas depend on modernity in their designs, taking advantage of the city's sunny weather most days of the year.
However, Investment returns for renting villas in Antalya may sometimes reach 10 percent annually of the property's value, due to the properties' characteristics, location, and a good investment.
3. Lands in Antalya
Many investors tend to invest in lands in Antalya for construction and building, and there is no doubt that a thoughtful investment in this area can yield good profits to the investor, provided that the place and type of investment are chosen well.
See our offers of Lands in Turkey.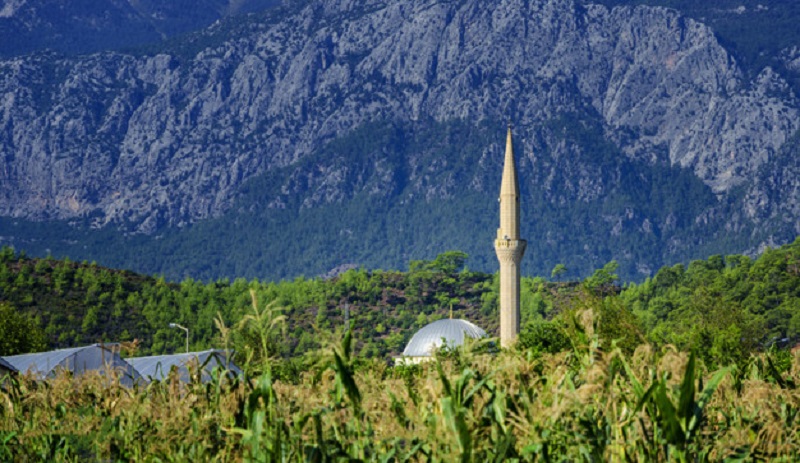 4. Farms in Antalya
Some investors in Antalya are tempted by the idea of owning a farm of its fertile farms, building a house in it, and then reselling the farm after rehabilitating it or leasing it.
Thanks to the warm and humid environment of the Mediterranean Antalya, the land is fertile and suitable for growing citrus and other crops.
Advantages of real estate investment in Antalya
With the heavy demand for the city during holidays and vacations and during the tourist seasons, the city turns into a tourist festival full of life, and it becomes difficult to obtain a hotel or apartment reservation unless you confirm your reservation early.
We recommend that you read our article on Real Estate Investment in Turkey
Therefore, real estate investment in Antalya through tourist leasing is considered a profitable option, and it gives investors a good financial return, especially in seasonal periods.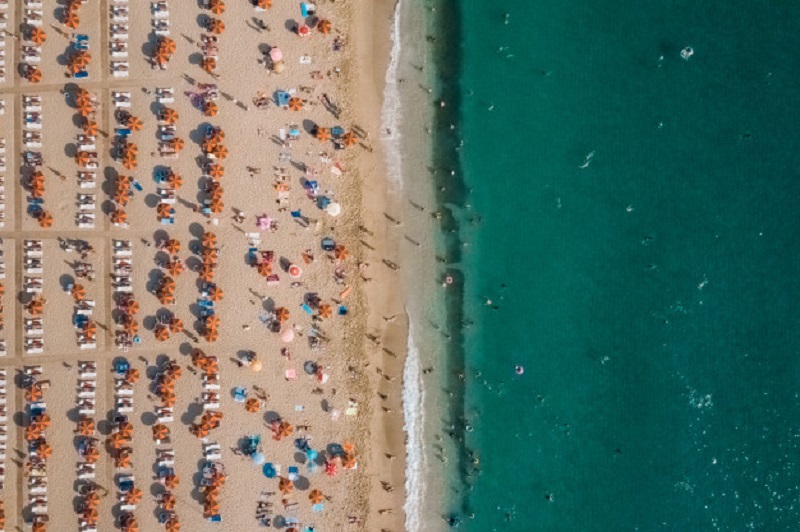 There is no doubt that what is meant by this type of investment is thoughtful real estate investment and in areas that enjoy tourist interest, with open views of the sea or beautiful nature, close to vital or central places in the city, and Imtilak Real Estate provides through its offices and strong experiences in the Turkish real estate market the best real estate investment opportunities, leading to Turkish citizenship and the best possible investment return.
Edited by: Imtilak Real Estate ©
Did you like our topic? You can share it with your friends now!