Real Estate Prices in Trabzon 2022
An updated guide to real estate prices in Trabzon, Turkey, in 2022, including the prices of apartments, villas and land, read with the first real estate consultant, Imtilak Real Estate. Real Estate Prices in Trabzon 2022
About Trabzon Real Estate Prices in Recent Years
We have always had many questions about real estate prices in Trabzon. In Imtilak Real Estate, we say that some factors affect the prices of apartments in general, such as the location of the apartment, its specifications, the quality of the materials, the age of the building, and other factors that play a major role in determining the price of the apartment. The type and area of the apartment also impact real estate prices in general.
In recent years, Trabzon has experienced a major tourism renaissance, which has positively impacted apartment prices, meeting investors' needs.
Apartment prices in Trabzon vary depending on location and the service and recreational services of the complex.
Are Current Real Estate Prices in Trabzon Ideal for Purchase?
Many Arab investors prefer Trabzon to other states due to the charming nature of this city on the Black Sea coast, its pleasant climate, natural beauty, and archaeological places.
The value of the dollar against the Turkish lira in recent years, which was one of the additional reasons for investors to buy real estate in Trabzon, means that the opportunity may be ideal in this period for those wishing to invest in Trabzon real estate.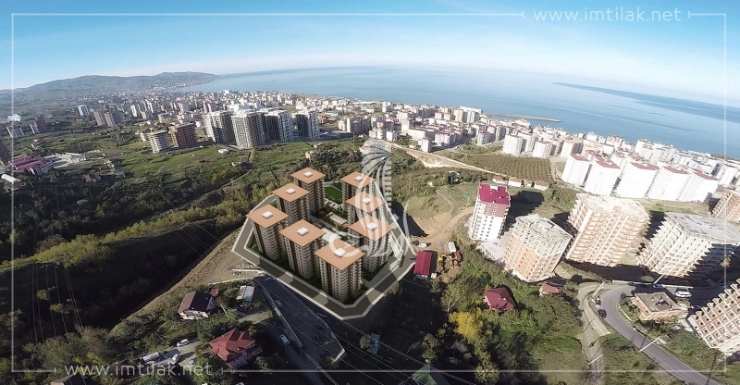 Average Real Estate Prices in Trabzon 2022
Apartment Prices in Trabzon 2022
Many factors affect real estate prices in Trabzon, including natural places, the sea, services such as shopping malls and health and education centres, the quality of services provided in residential complexes, and whether they have sea views and central location.
Average real estate prices in Turkey Trabzon relate to the factors mentioned above, but we let us highlight the average price of apartments in Trabzon in some areas.
For example, the City Orchard complex in the Kalecik district of Arakli district of Trabzon offers affordable apartments right on the Black Sea coast, close to the city's most beautiful tourist attractions. Prices start at $70,000 for a 2+1 apartment, with an area of 114m². A 3+1 apartment with a 714-square-metre can be owned for only $87,000.
In the Sogutlu area on the Black Sea coast, the Star Residences project has a privileged location close to the coastal road, offering 3+1 apartments with 170 m² for $105,000 and 4+1 apartments with an area of 200m² for $115,000.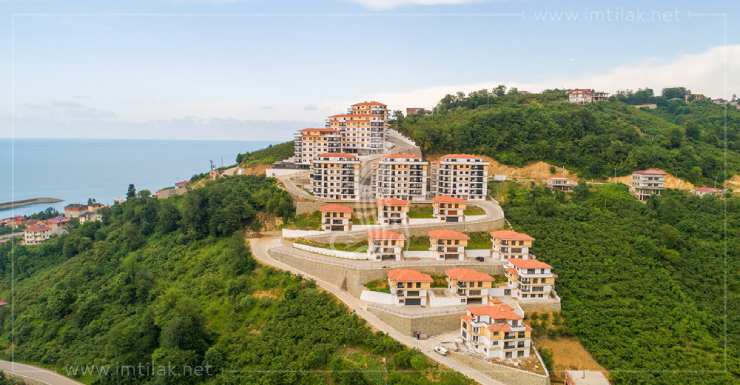 Prices of Villas in Trabzon 2022
For the prices of villas in Trabzon for 2022, we have the Rashid Project with its sea views within the Area of Ortahisar, where beauty, investment, and the best prices. You can own a villa with four rooms and a lounge with an area of 460 m² at only $218,000.
For independent luxury villas in the arms of nature lovers, not far from the centre of Trabzon, at low prices, the Gozalan Hills Villas Project offers opportunities to own a 280-square-metre villa with four rooms and two lounges for $234,000.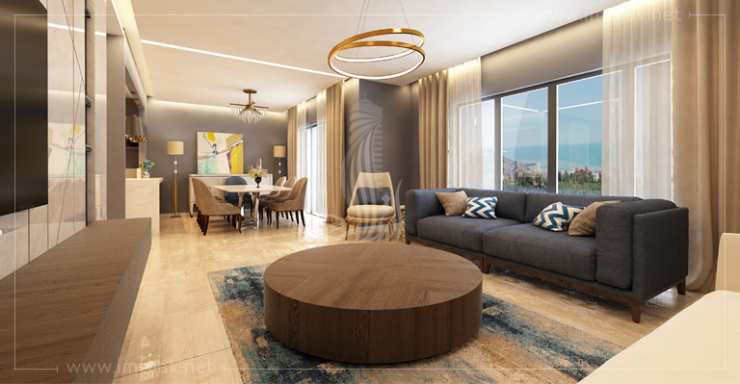 Land Prices in Trabzon 2022
When it comes to investing in a city like Trabzon, investment in the land sector, whether agricultural land or for real estate investments, weather, climate, fertile terrain for the Black Sea region in general, and the city of Trabzon in particular, are reasons for successful investment in agricultural land.
As for real estate investments in the construction lands of Trabzon, the size of the huge investments there is a good example of how profitable such investment is.
Land prices in Trabzon vary depending on the location and area of the land. For example, land with a sea view is different from other lands that do not have a sea view.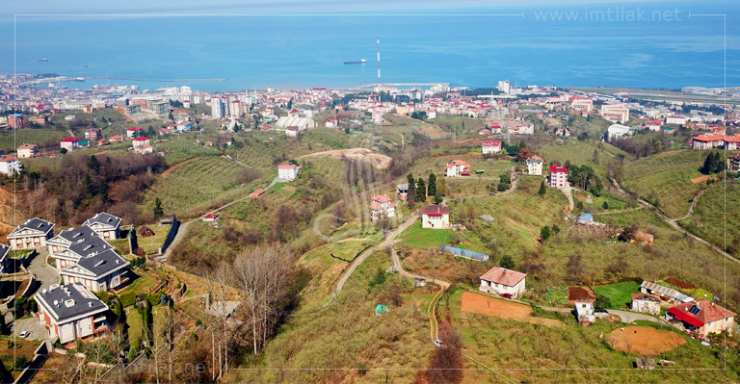 Comparing Real Estate Prices in Trabzon with Other Turkish Cities
According to Turkish real estate experts, Trabzon has become one of the first-tier cities in property sales to foreigners in Turkey. The city ranked 10th in the best-selling real estate cities for foreigners in 2014. It then moved into eighth place in 2015, finishing sixth in 2016, fifth in 2017 and seventh in 2018.
In recent years, it has been noted that a large share of Trabzon's real estate sales has been for citizens of the Arab Gulf states, which has had a clear impact on the booming real estate investment movement in Trabzon and tourism.
Trabzon has a mild climate and pristine nature, where the colour of green forests blends with the blueness of lakes and flowing rivers in a magnificent natural painting. Trabzon real estate prices are acceptable compared to other real estate prices in Turkey, especially in Istanbul and Antalya. Trabzon is not crowded, which has enhanced Trabzon as an ideal destination for recreation, accommodation and real estate investment.
How does Imtilak Real Estate help you buy the most suitable property in Trabzon at the best price?
As for helping you buy the most suitable property in Trabzon at a reasonable price, Imtilak offers the opportunity to own a property in Trabzon, offering many options for each investment.
Imtilak Real Estate offers pre-purchase services, including airport reception, accommodation assistance, and specialized real estate consultancy, with real estate tours along Trabzon.
We also provide post-purchase services, which include receiving the title deed, receiving the property, verifying it conforms with the contract, extracting a real estate residence, opening a bank account, preparing the property for use, as well as managing the property's affairs: such as renting or reselling it, following up on taxes, fees and property invoices.
Edited by Imtilak Real Estate©
Did you like our topic? You can share it with your friends