Top reasons to buy property in Antalya
Antalya is one of the most prestigious districts in Turkey and many foreigners want to buy property over there. Here we give you the most convincing reasons to buy property in Antalya. 2022-11-23
Last update
2022-11-29
Top reasons to buy property in Antalya
Table of Contents
About Antalya
Antalya, Turkey is a city that has something for everyone. Whether you're looking to relax on the beach, explore the ancient ruins of the city's past, or enjoy some delicious Turkish food and culture, Antalya has it all. It's a port city in southern Turkey on the Mediterranean Sea. It's known as "the capital of tourism" and is home to hundreds of hotels, resorts, and other tourist destinations.
Antalya is a city located on the Mediterranean Sea in southern Turkey. It has a population of approximately 1 million people, making it one of the largest cities in Turkey. The area around Antalya has been home to human settlements for thousands of years; archaeologists have found evidence of human habitation dating back as far as 10,000 BC in this region. The city was founded by Attalos II, King of Pergamon (now known as Bergama) in 190 BC; at that time it was called Attaleia and was part of the Roman Empire until 1923 when Turkey became independent from Great Britain after World War I ended.
Today Antalya continues to grow as an important tourist destination thanks to its beautiful beaches and historic sites such as Hadrian's Gate which date back to Roman times (2nd century AD).
you could see properties for sale in antalya.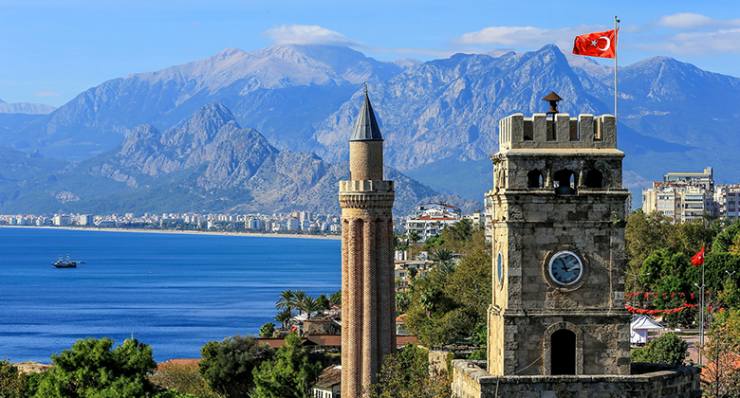 Most 5 important reasons to buy property in Antalya
Antalya is the most popular holiday destination in Turkey. It is a city that offers you a unique experience by combining all the best things about the Mediterranean and European cultures. Here, you will find everything from the sun, sea, and sand to history and culture.
Here are the 5 reasons why you should buy property in Antalya:
The perfect location: Antalya is located on the Mediterranean coast of Turkey with its long beaches that stretch for miles. You can enjoy being surrounded by nature while still having access to all of the amenities you need.
 The climate: With an average temperature of 29 degrees Celsius, Antalya has a very mild climate which makes it ideal for year-round living. This means no matter what time of year it is, you can enjoy your time here without feeling too hot or too cold!
 The people: You will find people who are friendly, welcoming, and always willing to help make your stay as comfortable as possible. They will go out of their way to ensure that you have everything you need for a great holiday experience!
The culture: There is so much history in this area which means there are many places where you can learn more about it from museums or historical sites
Antalya has many different types of accommodation, from luxury hotels to apartments for rent or sale.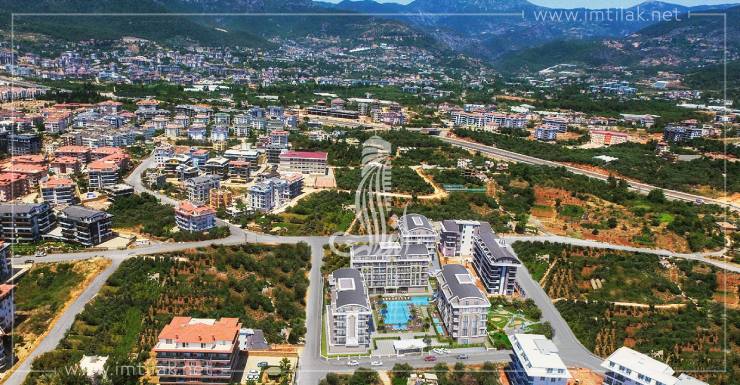 Turkey's Most Beautiful Beaches
It's not just the beautiful beaches and incredible weather that make Antalya a great place to be, it's also the fact that it's one of the safest cities in Turkey. Antalya has a rich history and culture, as well as being incredibly modern. You can find everything you need here: shopping malls, restaurants and bars, cafes, museums, galleries, and cultural activities.
You'll never get bored in Antalya! You can go shopping or sightseeing during the day and then party at night with your friends. It's a great city for families too; there are lots of activities for children such as theme parks, water parks, and mini golf courses.
Antalya is famous for its long beaches with soft sand and crystal clear water. Beaches that are suitable for families with children are also available here. You can enjoy swimming or just lying on the beach all day long.
Antalya is known as Turkey's most beautiful and exciting city, situated on the Mediterranean coast. This city is one of the most popular tourist destinations in the world and boasts some of the most beautiful beaches in Turkey. Antalya is also a great place to indulge in some shopping or enjoy a relaxing day at one of its many museums or historical sites.
we recomend to read ou article about: Real estate prices in antalya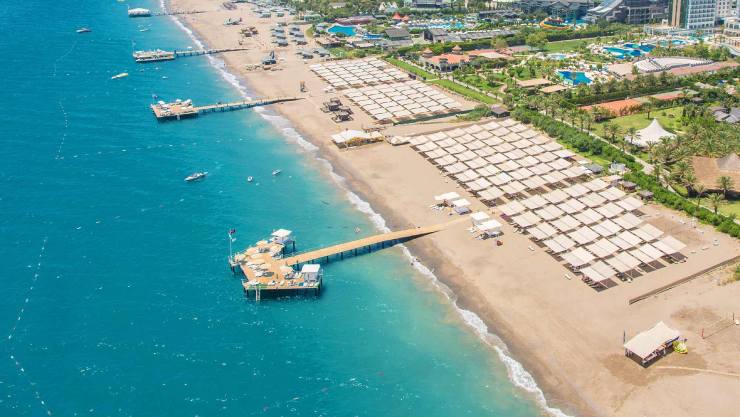 The Best Beaches In Antalya
Konyaalti Beach: This beach is located on the east side of Antalya, about 10 minutes from Kaleici center and about 20 minutes from Lara Beach by car. The beach has soft white sand, clear blue water, and plenty of sunbeds and umbrellas available for hire at reasonable rates. There are also many hotels within walking distance if you want to stay overnight there instead!
Lara Beach: This beach is located further south than Konyaalti Beach but still within easy reach via taxi or bus service from Kaleici center which runs 24 hours a day during peak season (April-September). The beach has soft white sand, clear blue water, and plenty of sunbeds and umbrellas available for hire at reasonable rates
Real Estate Prices
If you're looking to buy real estate in Antalya, Turkey, you've come to the right place. We know that buying property can be a scary process. We also know that not all of our readers are real estate experts, so we're here to help! In this article The Cheapest Prices For Apartments In Antalya, Turkey In 2022 , we'll look at the current market for real estate prices in Antalya and give you some tips on how to make sure that when it comes time to buy, you're getting a good deal.
Impressive Transport Network
Antalya is a city that is famous for its transport network. The city has many different ways of getting around, but the most popular way is by bus. There are also several taxi companies in the city which can take you anywhere you want to go if you don't have time to wait for a bus. For the people who like walking, there are plenty of pedestrian paths and sidewalks throughout the city that goes through parks and open areas where people can enjoy nature while walking around town.
Another interesting fact about Antalya's transport network is that it has one of the largest airports in Turkey; this means that many tourists will come to visit this beautiful city every year!
Cost of Living
The cost of living in Antalya, Turkey, has become increasingly affordable over the last few years as its economy has grown, and the standard of living has increased significantly. And while Turkey's economy continues to grow, more people are buying property in Antalya, one of the most popular holiday destinations in the country, and using it as their permanent residence.
If you're planning on moving to Turkey, then you should keep in mind that the cost of living in Antalya can vary widely depending on your lifestyle and how large your family is. That said, if you do decide to relocate there, there are several reasons why this Mediterranean city might be the ideal destination for your needs and requirements—especially if you're looking at buying property there.
If you are considering buying property in Antalya, there are many factors to consider before putting money down on an investment. While it can be tempting to buy cheap and sell high, it's important to consider the costs of living in Antalya and how that will affect your ability to make your purchase back. Here are some of the top reasons you should consider buying property in Antalya.
Turkish Citizenship
The Turkish government offers a wide range of incentives for foreign investors including faster processing of visas, lower tax rates, and easier access to financing. If you are looking for the best deal on real estate, then look no further than Antalya. The area boasts a bustling economy with plenty of investment opportunities as well as an impressive climate that is perfect for year-round living. For further information 
Read also :  Antalya's Most Important Infrastructure Projects And Features
How to buy property in Antalya?
Buying property in Antalya is very easy. Once you find a suitable property with a good price offer the legal process is quick and the legal documents are easy to prepare.
For more information, we advise you to read our detailed article to will help you gain more information about buying a property in Antalya,
However, even if you can't find your desired property don't worry. Our team work could search for an available opportunity that meets your requirements and needs. For more information, please contact us.


Edited by Imtilak Real Estate ©
Did you like this topic? You can share it with your friends now.