The best international and Arabic schools in Trabzon
Learn about public schools, international and Arab schools in Trabzon, their prices, the areas, and the housing projects nearby, to provide a better future for your children and ensure a high level of education. 2022-06-07
Last update
2022-06-14
The best international and Arabic schools in Trabzon
Table Of Contents
The reality of school education in Trabzon
Trabzon sits on the throne of Turkey's tourist city for Arabs and also occupies a natural location that ranks first the lists of Gulf tourism in particular, and the Arabs in general.
When people liked the good atmosphere of Trabzon, and the nature of its people, some Arabs took it as a habitat for their residence, and a stable for their families. Therefore, the issue of study and schools in Trabzon and educational attainment emerge as an urgent matter to meet the needs of the Arab community residing in Trabzon, which we are talking about in this article.
Public schools in Trabzon
Like other Turkish cities, all the elements of urban life meet in Trabzon, starting with hospitals, government centers, and markets, passing through all kinds of schools, and not ending with public and private universities.
Accordingly, one of the main or sub-regions of Trabzon is not devoid of an elementary school and a middle school in addition to a high school, and the need in large regions and neighborhoods may impose two schools instead of one, to meet the capacity and the need within the same region.
For example, the coastal municipality of Yomra in Trabzon includes a sufficient number of various public schools that include primary, preparatory, and secondary schools, in addition to imam and preacher schools.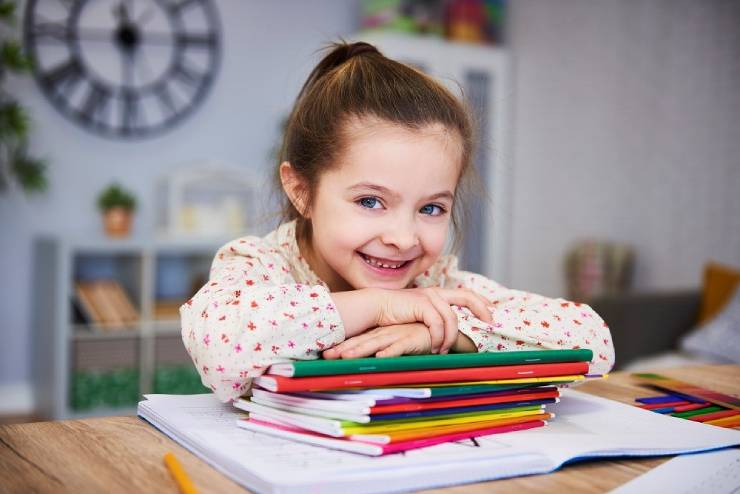 Conditions for accepting foreigners in public schools in Trabzon
Foreign students must submit some official documents when registering at a public school in Turkey, which are:
Tourist residence permit or temporary protection for the student.
The student's Population record to determine the school closest to his/her residence, or one of the invoices for the house he/she lives in, and registered in the name of the student's guardian, to show the correct address through it.
A document or certificate of the student's previous academic stage issued by their origin country with the notarization of the certificate after its translation to determine the academic grade on the basis of it.
The best international schools in Trabzon
Trabzon may not have a large variety of international schools, but it has a good range of private schools, which are often located in the lively city center, or within the relatively crowded neighborhoods, most of which are located in the central Ortahisar district in the lively heart of Trabzon.
In the following table, we show a real estate view of a variety of these private Turkish schools, with reference to the nearest new housing projects that Imtilak Real Estate company is marketing in the vicinity of these schools.
| | | | |
| --- | --- | --- | --- |
| School name | Area | Address | Nearest projects |
| Candan Koleji | Ortahisar | Bahçecik, Alim Sk. No:5, 61060 Ortahisar/Trabzon | |
| TRABZON DÜŞÜNÜR KOLEJİ | Ortahisar | Kaymaklı, 219. Sk. No:29, 61100 Ortahisar/Trabzon | |
| ÖZEL KARADENİZ LİSESİ | Ortahisar | Gazipaşa mah. 1 nolu zeytin sok. Zeytin cad. No:6 ortahisar/, Trabzon Merkez/Trabzon | |
| Ozel Trabzon Ata Ilkogretim Okulu | Ortahisar | Soğuksu, Soğuksu Çk., 61040 Ortahisar/Trabzon | |
| Boztepe Koleji | Ortahisar | Çukurçayır Mah. Hasan Turfanda Cad. No:40, 61000 Ortahisar/Trabzon |   |
| İTÜ ETA VAKFI DOĞA KOLEJİ TRABZON | Ortahisar | Kanuni, Horon Cd. No:57, 61010 Ortahisar/Trabzon |   |
Prices of international schools in Trabzon
The prices of international and private schools in Trabzon range according to the educational stage and grade, and also taking into account the school's features that are reflected in its fees.
Accordingly, tuition fees in private and international schools in Trabzon can range from 15,000 TL up to 40,000 TL per academic year.
The best Arabic schools in Trabzon
Interestingly that despite the importance of Trabzon as a tourist for Arabs, the growth of the Arab community residing in Turkey, and the increase in the number of Arab residents in Trabzon, whether from investors or owners of its lands or renters in its real estate, there is no Arabic school in Trabzon until the date of writing this article.
The Arab community residing in Trabzon still lacks a private Arab school, which could be a good investment project for those who wish to invest in the educational sector in Trabzon.
Read more about: 
Trabzon, Turkey: An Attractive Destination for Arab Investors
Trabzon City- The Arab Investors Top Destination
Living in Trabzon Turkey - advantages, disadvantages and costs
Edited by Imtilak Real Estate ©
Did you like this topic? You can share it with your friends now.