Sultan Ahmed Mosque in Istanbul- The Famous Tourism Attraction
Sultanahmet Mosque is one of the most important historical landmarks in Istanbul 2019-05-08
Last update
2021-05-03
Sultan Ahmed Mosque in Istanbul- The Famous Tourism Attraction
Sultanahmet Mosque is one of the most important historical landmarks in Istanbul. It was built by Sultan Ahmed I, who took over the throne in 1603 and sought to complete what the Sultans had begun by building mosques and towers on the hills of Istanbul.


Table of Content
Sultan Ahmed Mosque in Istanbul- The Historical Turkish Monument
The mosque was given special status by Sultan Ahmed I as the largest achievement ever made and was opened for worship in 1617.
The architect, "Sidaf Kar Mohammad Agha," designed the structure of the first mosque in six domes, and the interior of the mosque was decorated with more than 21 thousand pieces of ceramic of 50 different species were brought from İznik and Kütahya that is predominantly white and blue.
Since the visitor's vision of the mosque over the years has been associated with blue, the mosque is called the Blue Mosque.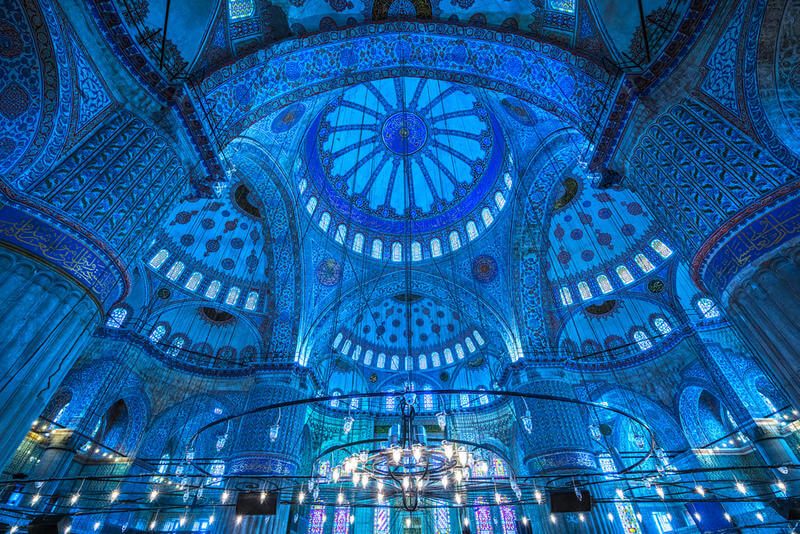 The Mosque has six minarets with 16 balconies, and the architects adopted this figure as a reference to the order of Sultan Ahmad in terms of succession of the Sultanate.
On the northeastern corner of the outer courtyard of the mosque, you can find the tomb of Sultan Ahmed is located.
Another important characteristic of the Sultanahmet Mosque is that it is the first mosque to contain a passage from the Sultan's Palace to the place where the sultan and his entourage pray.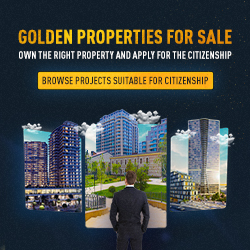 How to Get to Sultan Ahmed Mosque in Istanbul?
Sultanahmet Mosque is located in the Fatih area of Istanbul and is surrounded by many historical facilities dating back to the Byzantine and Ottoman periods. It is directly opposite the Hagia Sophia, which is of no less historical importance and juxtaposed by the Topkapi Palace.
Using Bagcilar-Kabatas tramway is one of the easiest ways to get to the Sultanahmet area where you can get off at the Sultanahmet stop where the mosque will be a five-minute walk away.
As for the Asian side, the easiest way is to move to Eminonu via the metro and then using tramway line to go to Sultan Ahmed.
Sultan Ahemd Mosque Visiting and Opening Hours
The Mosque of Sultan Ahmad is open for worship from dawn prayer and closes after the evening prayer. The visit to the tomb of Sultan Ahmad is from 8:30 am to 18:30 pm and in winter between 8:30 am and 5:00 pm.
Visitors must adhere to certain rules, as the mosque is open to worship in the first place.
Edited by: Imtilak Real Estate ©
Source: Sultan Ahmed Mosque
Did you like our topic? You can share it with your friends now!