Things to Consider When Arranging The Lease Agreement in Turkey
When you Want to arrange for a property lease agreement in Turkey requires a lot of precision when renting an apartment, learn the best tips to organize a rental agreement in details. 2018-02-20
Last update
2021-10-30
Things to Consider When Arranging The Lease Agreement in Turkey

Writing a Property Lease Agreement in Turkey
Renting a residential or commercial property in Turkey is simple but requires a lot of precision in dealing with some details of official procedures, which involve the tenant party to certain obligations, where a contract is usually signed for at least 12 months, so there are some things Which you must pay attention to before you sign the lease.
Choosing and finding the right property is one of the most important things to keep in mind. A study should be conducted in the real estate area, in addition to knowing the average prices for similar properties.
A higher limit must be set for the monthly rent payable, taking into account additional expenses be paid monthly along with the rental amount; the search for the requested property may be initiated online or through the use of real estate experts to determine the appropriate property.
The arrangement of the lease is very important to guarantee the right of the lessee. This contract guarantees the rights of the parties and sets forth essential matters such as monthly and annual rent, furniture and assets within the property, the state of the property, the annual increase in rent and many other important matters.
Deposit in Lease Agreements in Turkey
It should be noted that the amount of the guarantee or the insurance, which is paid once at the beginning of the contract to the owner of the property, must be agreed twice the amount of the monthly rent as agreed. The reason for paying this insurance, The aspects of the financial guarantee, such as damage to furniture and assets, construction or billing, or even non-completion of the contract period, as well as the timing of reinsurance from the landlord to the lessee if all the specified conditions are met.
It is also necessary to check the information on the lease contract and verify its validity. It must be made with great care that the person who signs the contract is the landlord or another person who was assigned by an official agency by the landlord, because the contracts signed by third parties The owner or his legal agent shall be ex officio and shall not have any legal responsibilities or liability to any of the contracting parties; it is recommended to transfer the monthly rental allowance through the bank and not to pay by hand to the landlord in order to use bank transfer receipts as evidence In the event of any future dispute.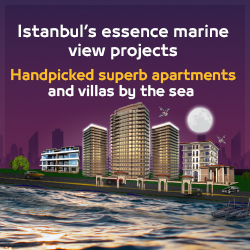 Source: Emlak Hurriyet