Turkish-Iraqi relations: trade and investment exchange
A detailed study of Turkish-Iraqi relations, trade exchange between Turkey and Iraq, its volume, Turkish investments in Iraq, Turkey's exports to Iraq, and other issues. 2021-04-26
Last update
2021-08-19
Turkish-Iraqi relations: trade and investment exchange
The history of Turkish-Iraqi Relations
The Iraqi-Turkish relations have overlapping stages, especially that Iraq was under the Ottoman rule for a long period of time, which made the historical, cultural, and religious factors common in many points, but with the end of the First World War, the joint relations between Turkey and Iraq passed through critical stages. Those relations varied until that stage ended with the signing of a good-neighborliness agreement, so that the relations moved to a stage of mutual respect for the sovereignty of two countries, and then moved on to mutual trade interests and the two countries' attention focused on investments to achieve their interests together.
The Turks in Iraq: The Turkish presence in Iraq
The Turkish presence in Iraq is divided into military and civilian aspects of investment, especially in the northern region of it, as the relationship with Turkey began with limited trade and then expanded with time, with the intervention of Turkish companies to implement secondary contracts. Then other companies implemented projects directly, and then a number of companies opened their offices, companies came and established small factories, leading to the establishment of large investment projects, which led to the relocation of many Turkish families to reside in various Iraqi cities where Turkish investment or commercial projects were established.
Iraqis in Turkey: The Iraqi presence in Turkey
The Iraqi presence in Turkey increased due to a variety of reasons, varying according to the time period. There are reasons related to the American invasion of Iraq, others related to the events after the war, and others related to cultural, investment, and commercial factors, the country's proximity to Iraq and ease of access, and other factors. The Iraqi community in Turkey ranks second in terms of the number of communities, especially after the great facilities Turkey provided to Iraqis, whether to reside, study, invest or grant licenses to educational institutions in Turkey.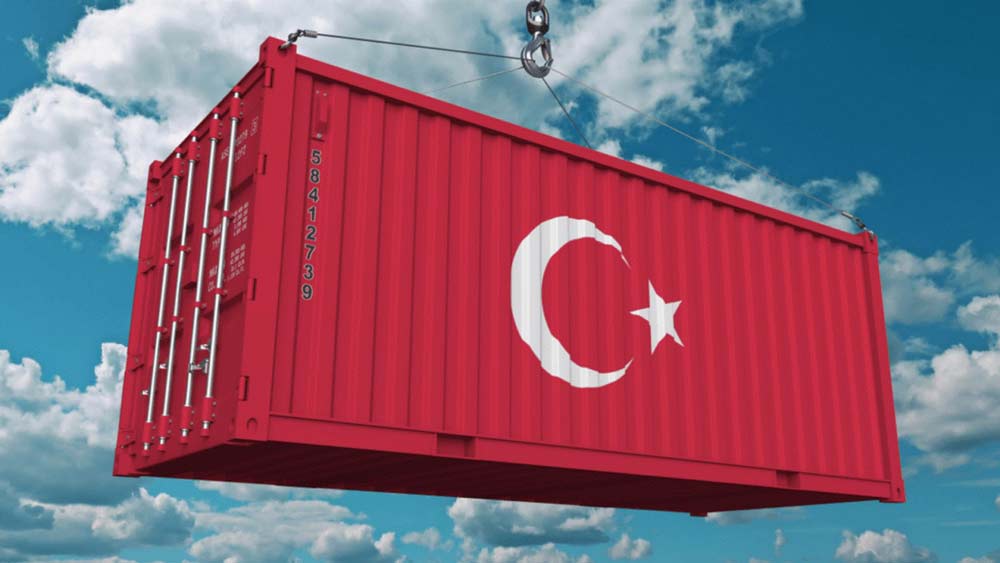 What is the nature of Turkish-Iraqi relations at the moment?
The Turkish ambassador to Iraq explained that Ankara has taken a series of steps that help in bringing about further rapprochement with Iraq. The Turkish decisions proceed to announce its intention to reactivate its consulates in Mosul and Basra and to open two consulates in the governorates of Kirkuk and Najaf with the aim of embracing all regions of Iraq, and strengthening diplomatic relations between Iraq and Turkey. There are several factors that contribute to the formulation of the relations between Iraq and Turkey, foremost of which is the cultural rapprochement, economic interests, volume of trade exchange, and issues of common interest at the military level.
What are the most important Turkish investments in Iraq and how big are they?
Turkish investments in Iraq are growing, and these investments are still strengthening after improving relations and increasing joint interest in the economic profile, and Turkish companies are currently the largest foreign investor in Kurdistan, in addition to that, Turkey is the second-largest investing country in Iraq And that the many Turkish investments are mainly concentrated in the residential and commercial sectors, in addition to hotel investments and health investments, estimated at several billion dollars.
What are the most important Iraqi investments in Turkey?
Most of the Iraqi investments in Turkey are focused on real estate and real estate development, in addition to financing, banks, the textile industry, food, agriculture, animal breeding, and international trade. The real estate market in Turkey is also experiencing a high rise in the purchase of apartments from Iraqi citizens, who constitute a large mass of real estate investment in Turkey. Some of the unstable conditions in Iraq have led thousands of Iraqis to go to Turkey, and many of them decided to settle and own real estate in Turkey, because of the reception and hospitality shown by the Turkish society with the citizens coming from Iraq, and the investors for whom the Turkish government facilitated all means for safe investment.
Trade exchange between Turkey and Iraq
What are Turkey's most important exports to Iraq?
Turkish exports to Iraq vary, particularly in view of the existence of sophisticated factories and the large volume of exports from Turkey to neighboring countries. The chemical materials and products are ranked first in Turkey's exports to Iraq, followed by the cereals, beans, oilseeds and their derivatives, furniture, paper, and forest products, construction of various types and types, medicines, and so on.
What are the most important Iraqi exports to Turkey?
Iraq's exports to Turkey are oil-related, and several Iraqi companies have entered many investment fields in Turkey, ranging from real estate to energy, food, industry, and many other areas, particularly after tax concessions provided by the Turkish government, and granting Turkish citizenship to real estate investors.
What is the volume of trade exchange between Turkey and Iraq?
The volume of trade exchange between Iraq and Turkey amounted to 20.6 billion dollars in 2020, and the volume of Turkey's exports increased in the first quarter of this year to neighboring countries and amounted to 4 billion and 327 million dollars, an increase of 21%, while Iraq ranked at the top of the list of neighboring countries most importing from Turkey.
Iraqi investments in Turkish real estate
Iraqis make up the largest proportion of foreigners who have owned real estate in recent years, with Iraqis issuing the list of most-owned foreigners in Turkey for recent years, as Iraqis are entitled to purchase real estate in Turkey under the Law of 2012. In accordance with the decision of the Council of Ministers on the purchase of immovable property (real estate in Turkey) by foreigners in Turkey, Iraq is among the countries whose citizens are allowed to own real estate in Turkey, making real estate investments the primary sector of Iraqi investment interest in Turkey.
What is the future of Turkish-Iraqi relations?
According to experts, the future of relations between Turkey and Iraq is moving towards close strategic relations, working to develop in both countries in the interests of both peoples at the economic, political, military, security, and social levels. The Turkish Government is also facilitating investments for Iraqis in Turkey, while Turkey has provided substantial funds for reconstruction in Iraq through investments in infrastructure, thus making the relations a positive development in the interests of both countries.
Edited by Imtilak Real Estate©
Did you like this topic? You can share it with your friends now.