Naturalization Methods in Turkey 2022 and its Law and Conditions
Your detailed guide to naturalisation in Turkey during 2022, including the definition of the methods, conditions, naturalisation law in Turkey and the required papers. Read with Imtilak Real Estate. Naturalization Methods in Turkey 2022 and its Law and Conditions
What is Naturalization Law in Turkey?
It is the law of 11/02/2010 no. 2010/139, and its amendments issued in 2018 no. 5901, under which Turkish citizenship was granted to those who invest in Turkey with one type of investment.
Turkey's naturalisation law has attracted many investors worldwide, particularly Arab citizens who want more travel and movement facilities and aspire to more open business opportunities.
Therefore, many foreign investors did not hesitate to take advantage of naturalisation in Turkey, as it does not contain any risk or risk. It does not imply any material losses, but rather real estate ownership, safe investment, or bank deposit.
Naturalisation Methods in Turkey 2022
1. Naturalisation in Turkey by Investment
As for naturalisation in Turkey through investment, it is one of the best and fastest ways to obtain Turkish citizenship because the Turkish Investment Law has allowed citizenship for foreign investors in Turkey, through one of the following six ways, which we have previously tackled in the article: Obtaining the Turkish Passport through Investment.
Purchasing a property worth $400,000 provided it is kept for three years
A bank deposit of $500,000 or more within a bank operating in Turkey, provided that the deposit is not withdrawn for a minimum of 3 years
Purchasing government bonds worth $500,000, provided they are not sold for three years
Investment in fixed assets by establishing a company in Turkey or buying a stake in a Turkish company worth $500,000 minimum
Obtaining Turkish citizenship by recruiting at least 50 Turk
Turkish citizenship by investing in real estate funds worth $500,000 or equivalent in Turkish lira, other currencies in real estate investment funds in Turkey, or venture capital funds provided that the investment share is retained for at least three years.
The duration of obtaining Turkish citizenship through investment is linked to the availability of all the papers required for Turkish citizenship in exchange for investment for the investor, his wife and children under 18.
Given practical experiences, naturalisation in Turkey by investing if all required documents are completed can occur within about 100 days of application, depending on other factors, including the team's experience assigned to the transaction.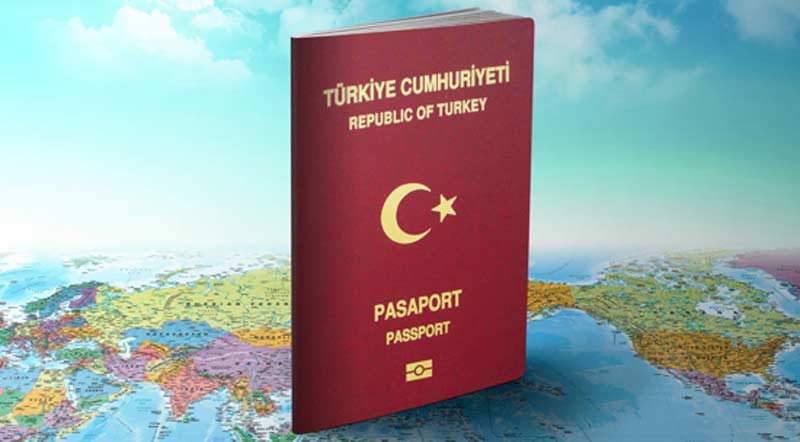 2. Naturalisation by Marriage in Turkey
Turkish laws allow naturalising by marriage in multiple ways specified by Turkish law to obtain Turkish citizenship. Turkish laws pay close attention to the condition of marriage and emphasise that it is true and fulfils the concepts of proper marriage.
Marrying a Turkish citizen gives the other party the right to apply for Turkish citizenship but does not grant Turkish citizenship directly, linked to certain conditions stipulated by law. Once the conditions have been met, the foreign applicant must prove that the marriage is well-founded and intended to form a family and not only in the interest of naturalisation; this is illustrated by the fact that no issue has emerged to prove otherwise.
A foreigner marrying to a Turkish citizen is allowed to apply for Turkish citizenship, following conditions stipulated in Turkish law, including:
The marriage must have been lasted for three years to consider the application for Turkish citizenship
Achieving marital sustainability and good treatment
The applicant must be free of any action that endangers Turkey's national security and harm.
In the case of the death of a Turkish husband or wife after the application, the requirement for sustainability is not considered but is satisfied with the remaining conditions.
3. Naturalisation in Turkey through Work Permit
Employment in Turkey is granted to foreigners employed by Turkish companies, where the company obtains a work permit from the Ministry of Labour for the foreigner to be employed and then apply for a residence permit for him, which is granted for one year, and then renewed for two or three years.
Work permit holders in Turkey can apply for Turkish citizenship, provided that:
The foreigner has the legal capacity to act under the law of their home country, and if they are not a holder of any nationality, the eligibility is following Turkish law.
Staying in Turkey for five years, with the possibility of leaving Turkey for a total of not more than 360 days during the full stay.
Proving the intention to stay permanently in Turkey by purchasing a property, establishing a business, applying for the whole family, studying in Turkey, or having a first-class relative who has previously acquired Turkish citizenship
Sufficient ability to speak Turkish, enabling a person to practice his daily life and communicate with people
A legitimate income or profession that makes a person able to support himself and his family in Turkey
A person must be free of any infectious diseases that may affect public health by conducting examinations at an approved hospital or medical centre.
Good manners and good biography.
Having a clean justice record and no Turkish judiciary has sentenced him to be criminal
They must not pose a threat to Turkey's national security.
Pledge to respect the laws and regulations in force in Turkey.
4. Naturalisation in Turkey for Students
As for the naturalisation of students in Turkey, Syrian students in Turkey stand out as a model among the most fortunate foreign groups in obtaining Turkish citizenship.
As for the student's residence in Turkey, it does not entitle its holder to apply for Turkish citizenship, but it does enable him to work in Turkey after graduation, which means that he can obtain Turkish citizenship by one of the other naturalisation methods that we talk about in this article.
The student's residence falls under Articles 38 to 41 of the Law on Foreigners and International Protection, in addition to Articles 35 to 39 of the Executive Regulations of the Law of Foreigners and International Protection.
The student residence is granted to students who come to Turkey to study in Turkish universities or any educational institution affiliated with the Higher Education Council, and certain conditions are required to obtain it, which are:
Students must submit documents and information that show the student's purpose of staying in Turkey.
The student should not have a passport, an equivalent document, a visa, or a visa exemption. Likewise, the person should not be one of those who do not have a passport valid for a period of not less than 60 days from the date of expiry of the visa, visa exemption or residence permit, or one of the persons prohibited from entering Turkey.
Students must provide information on the address of residence in Turkey.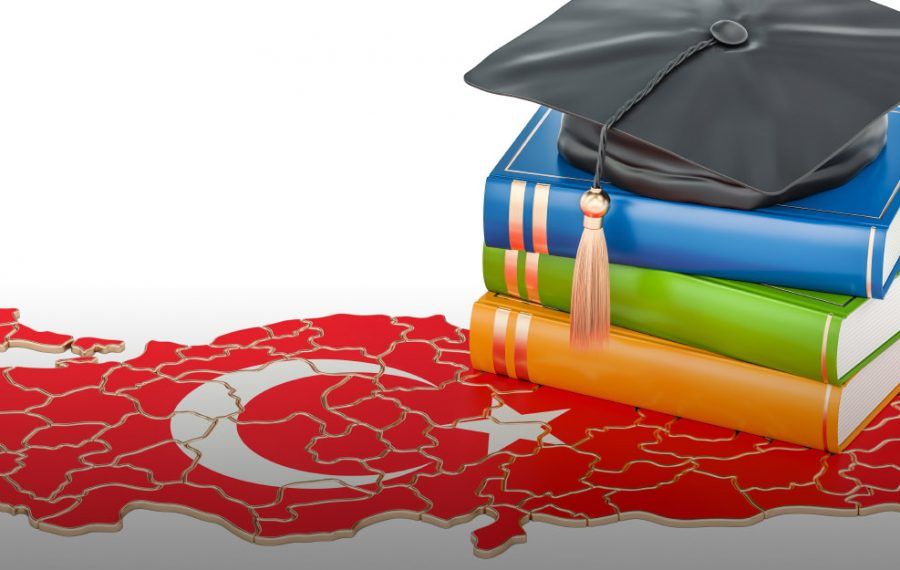 Conditions for Naturalization in Turkey
According to Chapter 11 of the Turkish Citizenship Law, the conditions for naturalisation in Turkey, which largely intersect with the requirements for naturalisation according to the work permit, can be summarised as follows:
The person wishing to obtain Turkish citizenship has legal capacity in age and mental abilities.
They must confirm their intention and desire to live in Turkey.
They must have good manners and good conduct.
They must be able to speak the Turkish language adequately.
They must have a fixed income or a job that enables them to support themselves and those under their sponsorship if any.
They must not have an infectious disease that threatens public health.
There is no threat to national security and public order, and the person has not been subjected to criminal prosecution or has a dangerous criminal record.
Legally residing in Turkey for five consecutive years.
Papers Required for Naturalization in Turkey
As for the papers required for naturalisation in Turkey, they can be summarised as follows:
- 2 photos - with white background.
- A translated and certified birth certificate from the notary of each family member (husband, wife and children under 18), or a certified copy of the Civil Registry.
- Translation of the family book or family statement document.
- A translated document of the marriage contract and certified by the notary in the case of marriage.
- The authorised lawyer must complete the temporary residence registration document, sign, and pay the fees due.
- Medical insurance for one year of residence.
- Two copies of a power of attorney for applying for Turkish citizenship, granted from the investor to the legal team to submit the citizenship file and follow up with the official departments.
If the investor's wife/husband is added to the naturalisation file, a similar power of attorney must be provided to each spouse, and one joint power of attorney can be organised for the client and his wife.
-3 Translated copies of the original passport, certified by the Notary of Turkey or the Consulate of the country of origin of the entire family: husband and wife, and children under 18.
There are special papers for naturalisation by real estate:
A copy of the TAPU (title deed of the property purchased) or the contract of the promise of sale (future sale contract when purchasing within the floor agreement or on the off-plan) by the notary.
A valid real estate evaluation report, noting that the validity of real estate evaluation reports is three months, at a value that does not violate the value recorded in the title deed. It has a specific issuing cost and is extracted within two or three working days through an evaluation institution licensed by the Turkish Government and does not include the period necessary for its arrival by post.
Original payment receipts from the buyer's account, marked with a stamp from the bank
Original receipts from the seller's account, stamped with a stamp from the bank.
These receipts are certified proof that the property was paid and transferred from the buyer's account to the seller's account.
Anti-earthquake insurance for each apartment to benefit from water, electricity, gas and other services in the property.
- The apartment address page, which contains the documents required for naturalisation when purchasing real estate in Turkey.
Edited by Imtilak Real Estate
Did you like our topic? You can share it with your friends