6 Types of Residence Permits in Turkey
There are so many difference types of residence permits. Turkey is one of the most prominent countries that easily grant all kinds of residence permits on its territory, without any legal obstacles. 2018-01-27
Last update
2021-10-29
6 Types of Residence Permits in Turkey
Table of Content

A Glance at the Residence Permits in Turkey
Turkey has taken a big step in the tourism sector, so that it has become a destination for millions of countries in the world, especially with its wonderful nature and amazing entertainment.
However, besides the tourism in Turkey's most beautiful cities, especially tourism in Istanbul, there are other main reasons that have made millions of people in the region resort to Turkey, including being away from wars in some countries of the Arab region, treatment and education, as well as work and investments of all kinds especially Real estate investment.
Turkey aims to attract 36 million foreign tourists in 2018, according to Turkey's Minister of Culture and Tourism Noman Kuartulmush.
Turkey is one of the most prominent countries that easily grant all kinds of residence permits on its territory, without any legal obstacles, unlike many countries that restrict the conditions of residence on its territory.
Recently, Turkey has expanded its government departments to grant all kinds of residence permits for foreigners and employed a staff who speak international languages such as Arabic and English in order to facilitate contact with applicants from foreigners.
All residence permits are issued by the Department of Homeland Security (Directorate General of the Department of Immigration) of the Ministry of Interior, after completing the required conditions for each type.
List of the Residence Permit Types in Turkey
In the following report highlighted the 6 types of stays in Turkey, according to the Department of Homeland Security in the country:


1. Tourist Residence in Turkey
Tourist stay permit shall be issued upon request by the applicant, by booking an appointment to go to the Department, via its official website. The permit is usually granted for one year and is required to bring the place of residence through the house lease and to translate the passport into Turkish. The passport should be certified by the notary public, 4 personal photographs, in addition to the health insurance (Sigorta), and the tax number which can be obtained from the Tax Department (less than half an hour).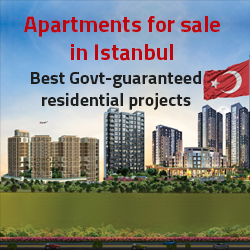 2. Student Residence in Turkey
Students who come to Turkey in order to study in Turkish universities are granted stay permits to students. What required in the tourist permit is required here, in addition to the "student-proof" paper that is officially certified by the university registered.
3. Work Residence in Turkey
The working permit for foreigners is given to employees in Turkish companies. The company obtains a work permit from the Ministry of Labor for the foreigner to be employed and then to apply for residency. The company is required to employ five Turks for each foreign employee and must obtain a tourist stay permit before applying to the Ministry of Labor. It takes about 40 days to obtain work permits.
In the event that the father or mother obtains working permits, all family members (spouse/wife/ children) are entitled to a get residence permit, the validity of which is similar to the period of working permit of the accompanying person.
4. Humanitarian Residence in Turkey
This type of permit is granted to refugees in Turkey, and the Syrians hold the highest percentage.
5. Real Estate Residence in Turkey
"Ownership stay permit" is a renewable permit for foreigners who own immovable property in Turkey and are granted for a one year, moreover, the wife and children are entitled to a residence permit.
The total number of houses bought by foreigners in Turkey in 2017 was 22,234, mostly in Istanbul, where the number of homes sold to foreigners reached 8,000 and 182, according to official statistics.
In the second place came Antalya, which sold 4707 of its homes for foreigners during the year 2017, then Bursa with 1474 houses, and in fourth place came Yalova with 1079 houses.
6. Family Residence in Turkey
In the case of marriage to a Turkish wife / Turkish husband, it is possible to apply for it and maybe a year, two or three years, according to the application submitted, thus, the applicant has the right to apply for Turkish citizenship after three years.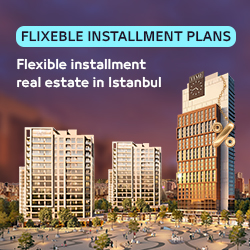 Edit: Imtilak Real Estate
Source: Al Jazeera live - Anatolia