The Magnificent Uludag Mountain and Historical Plane Tree
Bursa City still boasts its unique and varied landmarks. This time we will take a closer look at the most beautiful natural landmarks of the Bursa, the two famous tourist guides. Bursa City still boasts its unique and varied landmarks. This time we will take a closer look at the most beautiful natural landmarks of the Bursa, the two famous tourist guides, the historical tree and the mountain of Uludağ. We will learn about each of them.
The tourism in the city of Bursa is heavily planned and everyone who went to Bursa has visited these beautiful landmarks. Some started looking for apartments for sale in Bursa because in Turkey's most beautiful real estate market tourists have become very frequent.


A Glance at The Wonderful Uludag Mountain in Bursa
Uludağ Mountain is one of the most important tourist destinations in the Turkish city of Bursa. It is a destination for winter sports, and for summer camping trips! It is a distinctive mountain with a height of 2543 meters! Uludağ is called "the Great Mountain" in Turkish, about 22 kilometers from the city of Bursa, the highest mountain in Marmara, with a beautiful and wonderful national park.
It is not very high, but it is called the Great Mountain for its large area. This mountain is characterized by its simplicity of green in the summer. It is full of trees and forests, while its white plain is like a bride's dress in the winter to keep it on for a long time until summer, and it's a great source of water in Turkey.
The Gondola (Cable Cars) in Uludag Mountain
The weather in the mountain is wonderful, wet and refreshing, and it is distinguished in winter. It is cool for all tourists to ski and enjoys it, and you can climb it either by car or cable car, and you are advised to go by cable car, which takes half an hour. From here, when you arrive, you will travel by bus to reach above, and there you will see the most beautiful scenes of nature, mountain springs, and flowers, and you will see what you can not imagine! Anyone who has gone to this mountain has had a memorable trip. You will find many hotels and apartments on a stock exchange furnished for tourists. There are many Ottoman buildings, where there are tombs for the first Ottoman sultans! A memorable trip that you can spend in summer or winter and every time has a special pleasure.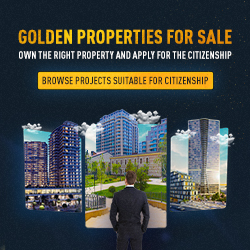 Opening Hours of Bursa Gondola 
Daily from April to September from 08:00 to 22:00.
Daily from October to March from 10:00 until 17:00.
Address: Uludağ, 16370Bursa, türkiye
Information About The Historical Plane Tree (Inkaya) in Bursa
The long-standing perennial tree is one of the most famous symbols in the city of Bursa, it has been there for almost 600 years as it is written on it. It is a very huge tree that stretches its branches, bringing each of them to the size of a tree! The trunk extends between two to three meters! The tree, with its branches above and below the head, was distinguished by its distinctive and striking appearance. Makes you feel like you're in a fantastic place!
The trip to the big tree is a special trip, especially recommended near the Uludağ Mountain. The tree and the great mountain are not far from the center of Bursa, only 10 minutes by car. Iron pillars to carry some huge branches, by the tree you will find a lot of tables and chairs for families and visitors, there is a beautiful cafe near it has a wonderful view of the city.
There is also a special restaurant serving meat, chicken and many meals. If you want to have a special barbecue and enjoy a wonderful trip, children will be very happy to go to this tree and play around. The breeze is cold there, and next to the tree is a village that is distinguished by its preservation of ancient heritage and you will find shops selling souvenirs, antiques, and others.
Address: Eşrefzade Mh, 16860 İznik, Bursa, türkiye
Directions: Nearest bus stop Kayamkamlık Otobüs Durağı
Edit: Imtilak Real Estate ©