Guide to Bursa universities and their most important features
Some universities in Bursa are ranked advanced among Turkish universities. In this article, you'll get familiar with the most important public and private universities in Bursa. 2022-07-26
Last update
2022-11-22
Guide to Bursa universities and their most important features
What is the reality of university education in Bursa?
Bursa is one of the major Turkish states that pays great attention to education at all levels. The infrastructure in Bursa is very strong, in terms of educational institutions equipped with the latest technology. These institutions also include a range of cultural facilities such as model classes and educational laboratories, not to mention recreational facilities, such as sports fields and swimming pools.
In addition to the strong infrastructure, Bursa universities have a good teaching staff that qualifies them to provide the highest levels of education for students. Universities in Bursa also organize many events, activities, and cultural competitions, which encourage students to excel in their classes.
Public universities in Bursa
1. Bursa Technical University
Bursa Technical University is classified as the second public university in Bursa and the fifth technical university in Turkey. The university was established in 2010 to include about 7 faculties and two institutes, and the university covers several disciplines, such as engineering of all kinds, in addition to the faculties of commerce, business administration, and others.
Bursa Technical University ranking
As for the Bursa Technical University ranking, the Scottish University of Glasgow conducted this year 2022 an assessment of 1406 universities from 106 countries around the world, where the evaluation was based on the performance rating, which evaluates the achievements of universities according to their performance in line with the sustainable development goals announced by the United Nations.
Bursa Technical University has taken an advanced position among the top 300 universities in the world in the category of "Quality of Education". According to the same assessment, Bursa Technical University ranked No. 11 among its counterparts from other Turkish universities in the category "Innovative and Scientific Industry and Infrastructure".
Bursa Technical University majors
As we have already mentioned, Bursa Public University has many and varied specializations. At the level of faculties, students waiting to apply for the Bursa Technical University preference can find the following faculties:
Natural sciences, Architecture, and Engineering
Mechanical Engineering
Maths
Chemistry
Chemical Engineering
Food engineering
Civil engineering
Mining and materials engineering
Architecture
Electrical engineering and electronics engineering
Power systems engineering
Environmental Sciences
Bioengineering
Industrial engineering
Mechatronic engineering
Humanities and Social Sciences
International Relations
International Trade and Logistics (Logistics)
Psychology
Navy
Forests
As for the institutes, Bursa Technical University includes two institutes, namely:
Institute of Science
Institute of social sciences
Bursa Technical University fees
Since Bursa Technical University is a public university, it is not surprising that the costs of studying there are clearly reduced, as according to some websites, the fees for studying business administration at Bursa Technical University do not exceed $66, as well as fees for studying architecture, and urban planning fees all engineering majors at the university do not exceed $90. Polymer engineering tuition is $190, and chemistry and mathematics tuition are $82.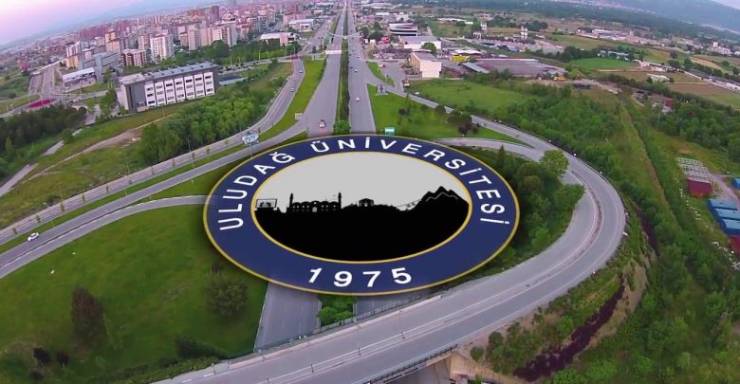 2. Uludağ University
Uludağ State University, or what is known as (Bursa Uludağ Üniversitesi) was established in the northwestern Turkish city of Bursa in 1975, under the name Bursa University, and in 1982 a decision was made to change its name to Uludağ University.
Bursa Uludağ University is one of the best public research universities in Turkey. The university includes 11 faculties, 12 vocational schools, 3 institutes, and 11 research centers. The 2017-2018 academic year witnessed the registration of 74,822 students at Uludağ University.
Bursa Uludağ University ranking
According to the classification issued by the Informatics Institute of Middle East Technical University on 4/10/2020, Uludag University in Bursa ranked No. 41 among the 166 best Turkish universities.
Bursa Uludağ University majors
Bursa Uludağ University includes various university disciplines, starting with education with its wide and different branches, passing through various branches of specializations in the Faculty of Arts, the Faculty of Law, and the Faculty of Economics and Administrative Sciences, Theology, and faculties: Architecture, Engineering, Medicine, Veterinary Medicine, Health Sciences, Agriculture, Dentistry, and Fine Arts.
Bursa Uludağ University fees
Like other public universities in Turkey, Uludağ University fees are acceptable and appropriate for most university students, as we find that the costs of studying in the branches of the Faculty of Engineering amounted to about 7,300 TL, and the Faculty of Human Medicine is about 37,000 TL, and dentistry is 13,300 TL, the Faculty of Economics and Administrative Sciences amounted to about 14,000 TL, the Arts and Arts amounted to about 6,000 TL, and theology and education amounted to about 5,000 TL.

Private universities in Bursa
For those looking for private universities in Bursa, we mention to them some of the private universities in Bursa as follows:
Büyükorhan University
Bursa Mudanya Private University
Iznik Bursa Private University
Gürsu Bursa Private University
Karacabey Bursa Private University
Yenişehir Bursa Private University
Orhangazi Bursa Private University
The best residential complexes near universities in Bursa
Among the most important projects in Bursa, located within central areas of Bursa, - therefore close to the vital centers, and universities in the Turkish city of Bursa - we mention the following from the residential complexes in Bursa:
The project consists of two buildings, each with a height of 6 floors, and the two buildings contain 29 apartments, green spaces, open parking spaces, and a children's playground. The apartments of the complex consist of 3 rooms and a hall, with areas such as 135 square meters, with prices starting from $84,000.
Edited by Imtilak Real Estate ©
Did you like this topic? You can share it with your friends now.