Bungalows for Sale in Turkey
Looking for bungalows for sale in Turkey? Browse our comprehensive listing page featuring a wide range of Charming bungalows. Start searching and find your deal.
Properties found: 46
USD

EUR

SAR

AED

KWD

OMR

QAR

BHD

JOD

DZD

YER

TRY

GBP

CHF

CAD

AUD

CNY

RUB
Do you want to escape to Turkey's attractive and serene bungalows? Imtilak offers a variety of bungalows for sale, each with unique styles and features that cater to your specific preferences. With affordable prices, now is the perfect time to invest in your dream bungalow in Turkey.
Table of Contents
What is a bungalow house?
A bungalow house is a type of small, one-story house or cottage that typically has a low-pitched roof, a wide front porch, and a simple and functional floor plan. Bungalows originated in India, where they were traditionally built with thatched roofs and mud walls. They were then introduced to Western countries, where they became popular in the early 20th century as affordable, low-maintenance homes.
Bungalows typically feature open floor plans, with the living room, dining room, and kitchen all in one large space. Bedrooms are often located off of a central hallway, and the house may have a small attic or basement for additional storage. The front porch is a defining feature of a bungalow, often extending across the entire front of the house and providing a space for outdoor living.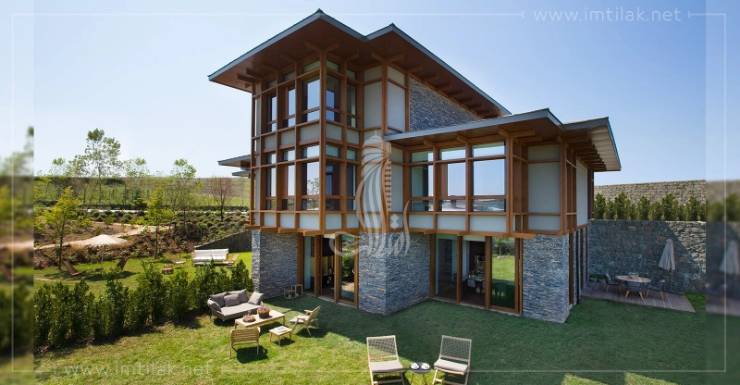 Top Reasons to Buy a Bungalow in Turkey
There are several reasons why buying a bungalow in Turkey can be a good investment. Here are some of the top reasons:
Bungalows have open-concept and practical layouts that are excellent for homeowners of all ages.
Bungalows typically offer more privacy than multi-story houses or apartments, with no neighbors living above or below you.
Maintaining your bungalow-style home is actually affordable. Given the layout and open concept, this kind of home is really energy efficient in terms of heating and cooling in the winter and summer. Furthermore, the open design makes basic cleaning much easier. If you decide to proceed with improvements, you will have additional alternatives.
Stairs may be a big safety worry for a family with small children who are frequently on the go. Bungalow-style homes allow you to keep an eye on your active children at all times.
The Turkish property market has been steadily growing over the past decade, making bungalows a potentially lucrative investment option.
Are Bungalows a Good Investment?
Bungalows can be a superb investment but like any real estate investment. One of the advantages of investing in a bungalow is that they are often more affordable than larger homes or villas, which can make them a good option for those looking for a lower-cost investment. They are also typically easier to maintain, which can be attractive for those who don't want to spend a lot of time or money on upkeep.
Additionally, bungalows can have high rental potential, particularly in areas with high demand for holiday rentals or in popular tourist destinations. This can provide investors with a steady stream of rental income and a good return on their investment.
Top Cities to Find Bungalows for Sale in Turkey
Here are some of the top cities to find bungalows for sale in Turkey:
Antalya
Located on the southern coast of Turkey, Antalya is a popular tourist destination known for its beaches, historical sites, and natural beauty. Bungalows can be found in the surrounding areas of Antalya, such as Kemer and Belek.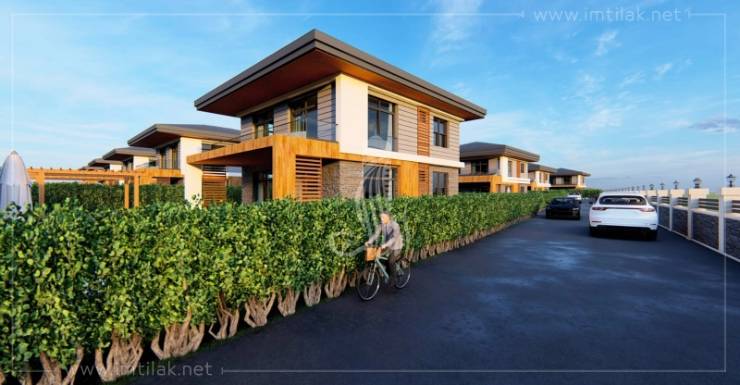 Trabzon
Trabzon is a charming city located on the coast of the Black Sea in northeast Turkey. The city is surrounded by beautiful nature and has a rich history and culture. The suburbs of Akçaabat, Yomra, and Arsin are popular areas to find bungalows.
Istanbul
Istanbul is a popular destination for those looking for bungalows for sale in Turkey. The city offers a rich history, culture, and diverse lifestyle options. The suburbs of Istanbul such as Beykoz, Sariyer, and Tuzla are particularly attractive areas to look for bungalows.
Kocaeli
Kocaeli is another great option for those looking for bungalows for sale in Turkey. The city is located close to Istanbul, making it easily accessible while still providing a quieter lifestyle. The suburbs of Kartepe, Kandira, and Golcuk are popular areas to find bungalows.
Bursa
Bursa is a beautiful city located in northwest Turkey. The city has a rich history and is known for its beautiful natural surroundings. The suburbs of Mudanya, Gemlik, and Orhangazi are particularly popular areas to find bungalows.
Fethiye
Fethiye is a coastal town located in southwestern Turkey known for its beautiful beaches, scenic views, and ancient ruins. Bungalows can be found in the surrounding areas of Fethiye, such as Ölüdeniz and Hisarönü.
What is the average Bungalow Price in Turkey?
The average price of a bungalow in Turkey can vary greatly depending on location, size, age, and amenities. However, the average price of a bungalow in Turkey according to endeksa.com, which collects housing market statistics, the average property price in the country increased to 1,14 million TL ($71,000), or 8,252 TL per square meter.
It's important to keep in mind that the price can also vary depending on the region, as well as the current state of the real estate market. For example, bungalows located in popular tourist areas or cities like Istanbul or Antalya may be more expensive than those in smaller towns or rural areas.
Who are bungalow homes best for?
Bungalow homes can be a great option for a variety of people depending on their lifestyles and preferences. Bungalows are an excellent choice for young families searching for a first home, elderly nesters wishing to downsize to a home without stairs, or single homeowners seeking a separate house and home lifestyle without having to manage a large property.
Edited by Imtilak Real Estate ©
Do you like this topic? You can share it with your friends now!
Istanbul Region Report


The most favorite cities for foreign investors
The nationalities that owned the most in Turkey