Farms for sale in Turkey 2023
Farms for sale in Turkey 2023 in Istanbul, Trabzon, Yalova, Bursa, and Mersin in installments, within a fertile environment and distinct investment returns. Cheap farms for sale in Turkey, contact us.
No results about ( Farms for Sale in Turkey | Imtilak Real Estate )
Farms for sale and lands suitable for agricultural investment and livestock in Turkey, with many offers, cheap prices, and the possibility of installments through Imtilak Real Estate.
Advantages of agriculture and agricultural investment in Turkey
There are many geographical characteristics, which contribute to the growth of various types of agricultural crops in Turkey, including large water springs, the presence of large arable flat areas, especially in Anatolia, the availability of arable soil and climatic conditions that help to precipitate above annual levels.
Turkey is therefore one of the most prominent countries in which agricultural crops are frequently grown, where all domestic supplies are secured, and it also exports miscellaneous crops out of the country.
With the aim of stimulating agricultural investment in Turkey, the Turkish government has begun to enact some laws that contribute to encouraging investors to turn in agricultural investments, and the most important of these laws is exempting agricultural investors from taxes and providing agricultural loans without interest to them.
It also created opprtunity to foreign investors who want to invest in the best agricultural lands in Turkey, and provided the facilities required for farmers to buy and invest in land, and encouraged investments related to livestock, such as raising cows or sheep, or opening poultry farms alongside agricultural land.
The support of the Turkish Government did not stop there, but also included the provision of all necessary equipment to farmers in their agricultural work, and the expansion of research centres giving attention to the development of agriculture in Turkey.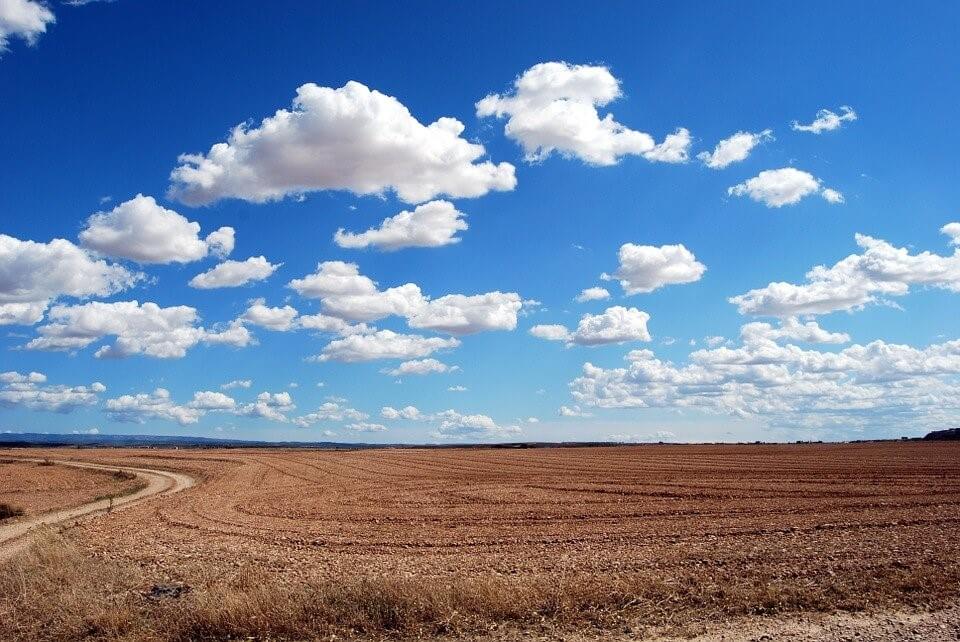 Is investing in farms in Turkey feasible?
In addition to the geographical characteristics of Turkish agriculture, which we discussed in the previous paragraph, we will share with you some figures from the official authorities that support these geographical characteristics and encourage employment in the Turkish agricultural sector, the most notable of which are:
The area of ​​arable land is 769,632,000 dunams, which is approximately 30.8% of the country's total geographical area.
The irrigation area is 18.4%, out of 24 million hectares in Turkey, and is invested in agriculture.
Turkey's agricultural products account for about 76% of total domestic production.
The annual production value of Turkish agricultural products reaches nearly $17 billion.
The agricultural sector in the country employs more than 21% of the total workforce.
Therefore, it can be said that the agricultural sector in Turkey is one of the most important sectors that contribute to employment, exports and national income.
Turkish exports from the agricultural sector amounted to $18.7 billion, through the export of 1707 types of agricultural products to 190 countries around the world.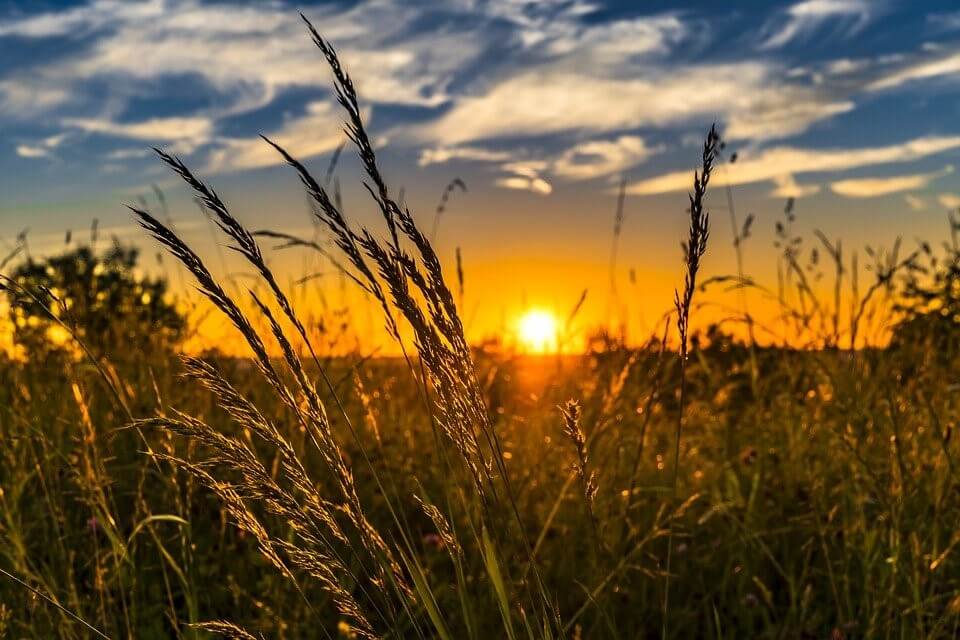 Average farm prices in Turkey
Farm prices in Turkey vary according to its geographical location near the center of the provinces, and according to its proximity to groundwater sources, and it differs according to the availability of some specifications that pertain to the farm sometimes, such as its size and the availability of types of agricultural crops, which are related to the environment surrounding the farm at other times, such as its proximity to the sea or highways, for example.
An example can be seen in the fact that the average price of a farm in Kucukcekmece, Istanbul, with an area of 300 m2, is 600,000 TL, a figure that is always associated with fluctuations in the Turkish currency over the days.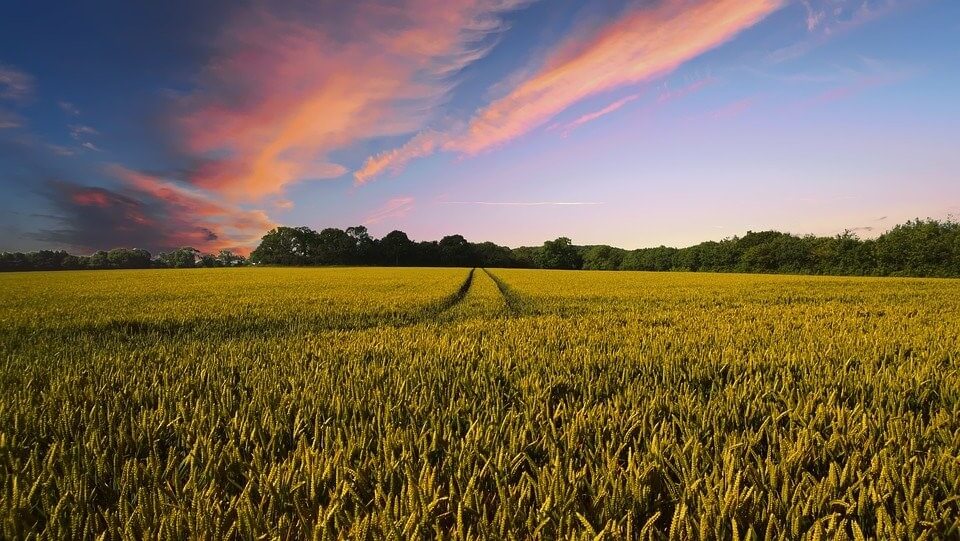 Types of farms in Turkey
Due to the availability of numerous ingredients and ideal conditions for agriculture, the types of farms in Turkey are numerous depending on the geographical area available, and are known for growing some of their own crops.
There are some farms for sale in Mersin, Turkey with enormous investment specifications, and you can find other offers for farms for sale in Yalova, Turkey that meet ideal conditions for you, through which you enter the world of agricultural investments.
Among the regions most famous for producing and growing olives in Turkey are the coastal Aegean regions, such as Bodrum, Izmir, Kusadasi, Fethiye, in addition to Hatay state, which owns 55 olive oil presses, and has an estimated agricultural land area of ​​18% devoted to olive cultivation only.
We note that Turkey ranks as the world's second largest olive tree producer and is among the top five countries in global olive oil production.
1. Fruit farms in Turkey
Turkey is one of the leading fruit growing countries in the world, as it is famous for the cultivation of hazelnuts in and around the Black Sea provinces, and walnut cultivation is abundant in the states of Tekirdag, Manisa and Sakarya, while savoring the taste of red apples in Isparta farms around Lake Egirdir.
In addition to various fruit crops, cherries in Tekirdag, bananas in Antalya, and other fruit products.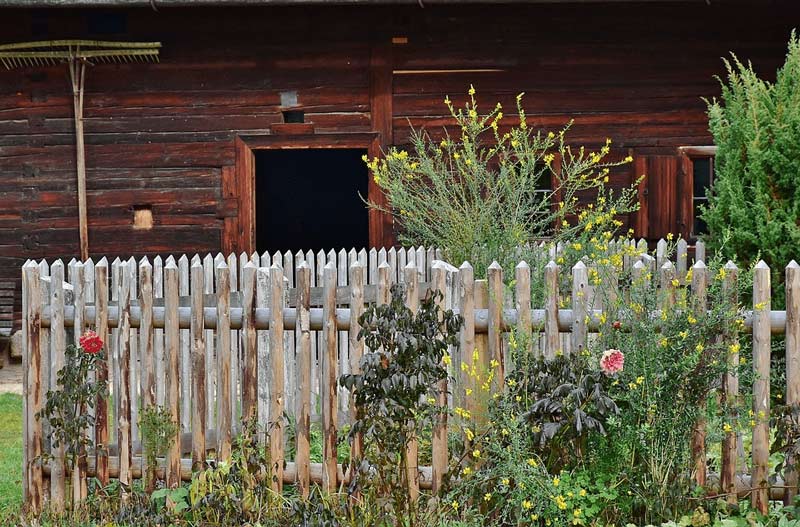 2. Fattening farms in Turkey
You can start an agricultural project that makes a good profit by using agricultural land workers, where you establish a livestock farm along with crop farming, and this is available in all Turkish provinces.
3. Walnut farms in Turkey
Turkey is one of the world's largest exporters of walnuts, and this encourages investment in this field, especially since walnut cultivation is widespread in almost all Turkish provinces.
4. Small farms in Turkey
There's a class of investors who find their comfort in small-space farms, and whoever wants to buy a small farm in Turkey will shape a new concept of life and guarantee them all the amenities and happiness.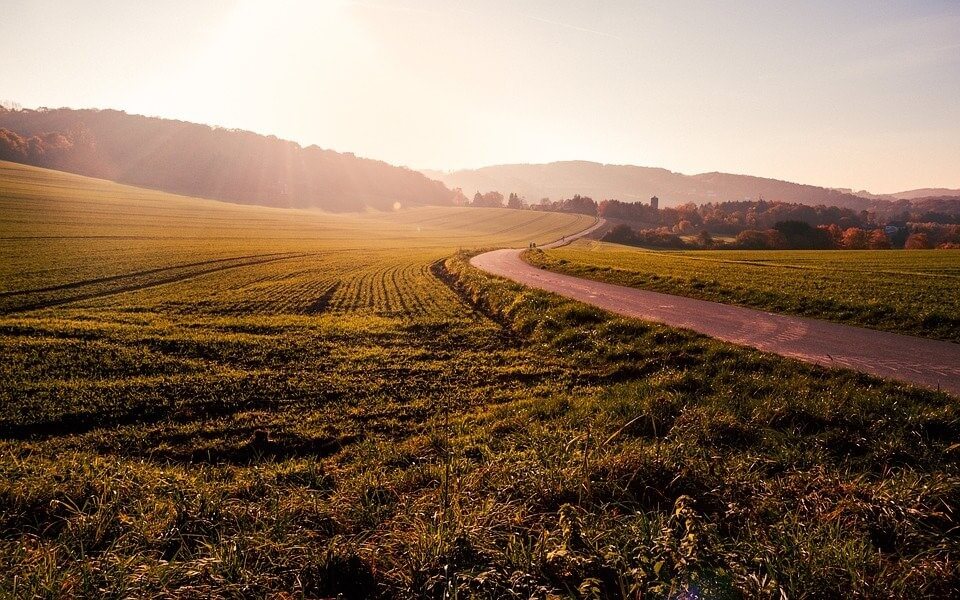 5. Fig farms in Turkey
Aydin State, in western Turkey, is one of the Turkish states most known for cultivating figs, and it is one of the largest producers of dried figs in the world. The area of ​​land planted with fig trees throughout the state is about 37,000 hectares, while the average annual production is about 190,000 tons.
6. Poultry farms in Turkey
Poultry products are one of the basic food sources in Turkey, which cannot be dispensed with in any way, so thinking about a project to establish a poultry farm in Turkey is completely feasible, especially with the spread of poultry farms recently, and the increase in the prices of their products.
7. Cattle farms in Turkey
With the facilities provided by the Turkish government to support investment in the livestock sector, the idea of establishing cow farms in Turkey appears to be one of investment, which is highly acceptable to those willing to live in nature from investors.
Farm offers for sale in Turkey
There are numerous offers on farms for sale in Turkey, and the opportunities offered for this type of real estate vary according to Turkish states:
1. Farms for sale in Istanbul
The vast geographic area over which Istanbul extends places a range of options before you to buy farms for sale in Istanbul, Turkey, especially with the necessary ingredients to ensure the success of such investments.
Since Istanbul is surrounded by seas in almost all its aspects, and groundwater areas abound, as well as soil suitable for the growth of many agricultural crops and a climate suitable for many diverse plants and fruits.
2. Farms for sale in Trabzon
The Bride of the Black Sea offers for you enjoying the beauty of its charming nature, and the optimal investment by purchasing one of the offers of farms for sale in Trabzon, Turkey, where the area of ​​agricultural land is abundant in this state, and it is famous for the cultivation of walnuts, hazelnuts, tea, and other crops that are exported abroad Country.
3. Farms for sale in Bursa, Turkey
In conjunction with the great fame of the industrial cities in Bursa, the presence of large areas of agricultural land is not inferior to its counterparts in industrial cities, wherever you head in Bursa you encounter olive trees, citrus and legumes.
Many families living in Bursa are still engaged in farming and livestock, especially near the foothills of Mountain Uludag, and the famous Mudanya in Bursa.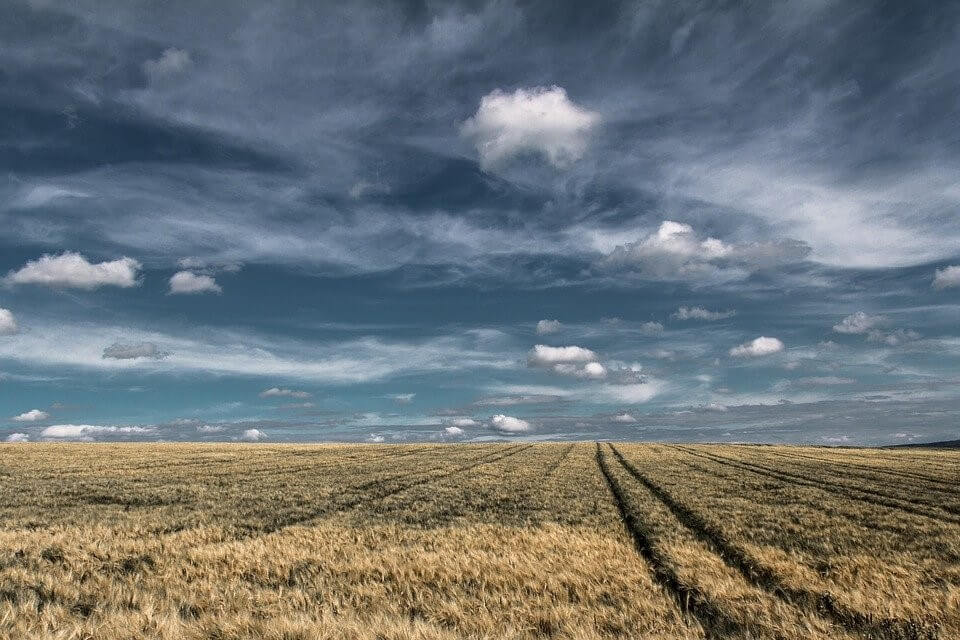 4. Small farms for sale in Turkey
With its various areas, its various characteristics, and its many fields of use, small farms are available for sale in Turkey, and such types of farms abound in the states of Trabzon, Sakarya, Antalya and Istanbul.
Cheap farms for sale in Turkey
For low-income entrepreneurs, we at Imtilak Real Estate provide them with cheap farms for sale in Turkey in many Turkish states, offer them some appropriate installment offers that suit their budgets, and allow them to own a farm in Turkey.
To check the latest offers on farms for sale in Turkey, you can visit our page in Imtilak Real Estate, which provides you with cheap agricultural lands for sale in Turkey that suit your requirements.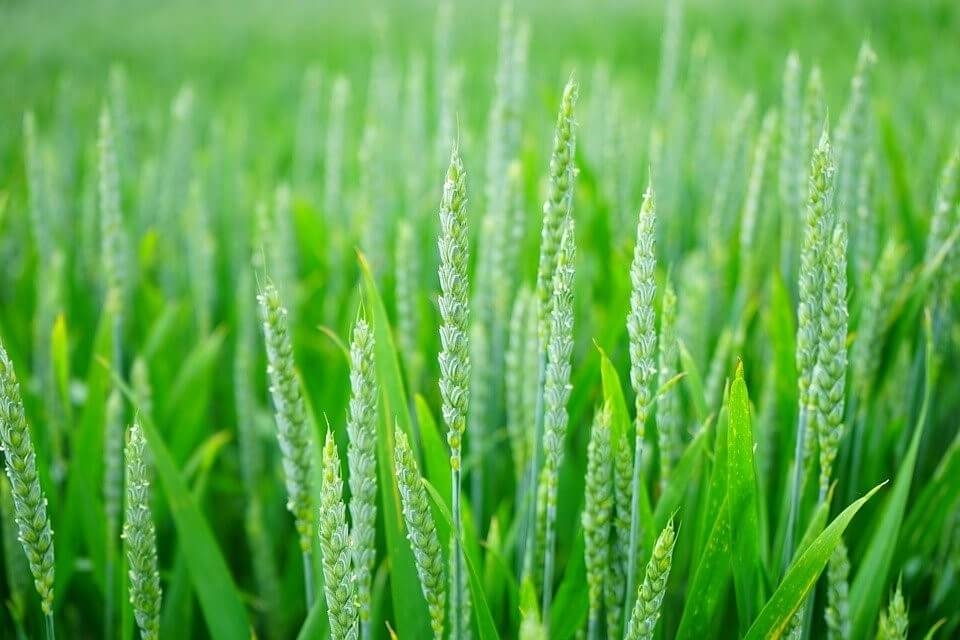 Edited by Imtilak Real Estate©
Did you like this topic? You can share it with your friends now.
Istanbul Region Report


The most favorite cities for foreign investors
The nationalities that owned the most in Turkey