Villas for sale in Bodrum Turkey 2023
See the best villas for sale in Bodrum Turkey in the best areas with the most beautiful views and luxurious levels, contact Imtilak Real Estate.
Properties found: 43
USD

EUR

SAR

AED

KWD

OMR

QAR

BHD

JOD

DZD

YER

TRY

GBP

CHF

CAD

AUD

CNY

RUB
Discover the best for-sale villas in Bodrum, Turkey, with the most stunning views and high-luxury styles. Our team is here to help you.
Real estate seekers are looking forward to having a property combining capacity, independence, luxurious construction, and an attractive location with stunning views, offering tranquility and relaxation away from the hustle and bustle of city life.  
As Imtilak Real Estate strives to fulfill our highly esteemed customers' demands, it answers the above introduction as follows: You might like to consider the following offer about flats for sale in Bodrum, hoping it will satisfy your demands in the world of real estate.
What are the Advantages of Purchasing a Villa in Bodrum?
Bodrum lies on the turquoise riviera, on the southern side of the Aegean Sea, in Muğla, combining with Aydın and Denizli, forming the Aydin subregion.
Bodrum has the chief elements of beauty; sea, forest, and monuments. Its striking shores on the turquoise coast gave it its name, forming the attractive turquoise color due to dazzling harmony between sea blueness and forest greenness, not to mention the Greek city's historical heritage Halicarnassus (now Bodrum), where Bodrum's Castle rises high as the best castle in the East of the Mediterranean Sea. Bodrum's castle has recently embraced the second-largest under-water museum in the world. It is close to the Greek island of Kos, which is only 50 minutes away, via an unmissable cruise by ferry, which is easily available by three operators at least daily.
All the beauty elements, referred to in Bodrum, must be enough to encourage property seekers to enjoy a mixture of beautiful colors by purchasing one of Turkey's villas, known for its renowned specifications and globally competitive prices. Talking about the advantages of owning a villa in Bodrum, we will be focused on the following:
Purchasing a villa in Bodrum offers a chance for getting Turkish citizenship, as villa prices meet the conditions for granting Turkish citizenship.
Due to the city's touristic features, which require the availability of luxurious places suitable for holidays or a blessed stay, the area has luxurious villas prepared for both temporary investment and permanent residence.
Bodrum is one of the top areas, offering exceptional options for villa-for-sale seekers in Turkey, known for its extended shores, stunning resorts, and spacious lands.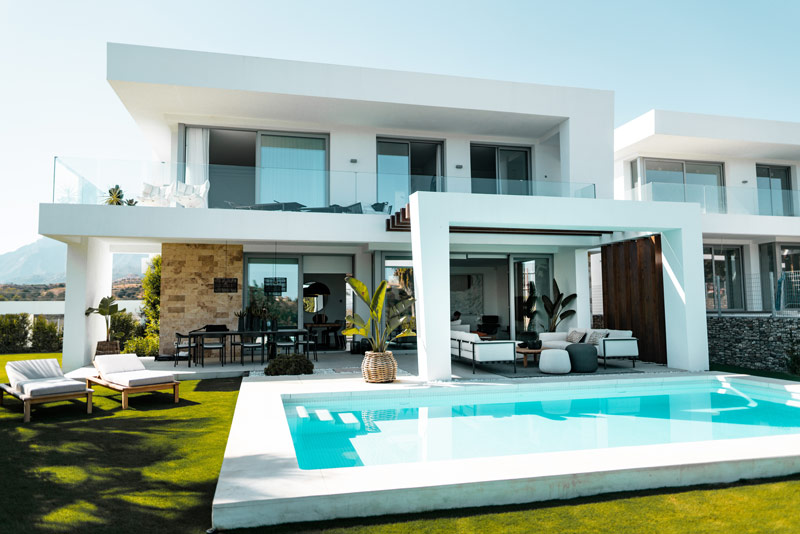 Villas for Sale with Stunning Views of the Sea in Bodrum
Bodrum's villas are in the first line among for-sale-villa offers in Turkey due to Bodrum's beautiful nature, overlooking two seas (the Mediterranean Sea and the Agean Sea), a destination for investors and stakeholders to found touristic and real estate projects there, as it is away from the hustle and bustle of city life.  
 All mentioned reasons helped find a wide range of elements, quality service, quality construction, and affordable prices.
Thus, Imtilak Real Estate offers for-sale villas overlooking the sea with featured specifications in the lively and stunning rural areas of Bodrum, known for their beautiful nature and rich by the most ancient monuments. 
What are Villa Prices in Bodrum, Turkey?
Villa prices in Turkey are affordable, not to say, competing with villa pricing in Europe and the world. Bodrum's villa prices meet most people's demands for owning a villa with stunning views of the sea and affordable prices compared to that of Istanbul and other big cities. When talking about villa prices in Bodrum, we need to consider Hayat Country Complex, as it offers villas suitable for Bodrum's stunning rural nature, health-based construction criteria, high-class and luxurious designs, and independence. To be more specified, every villa has a private garden, a private swimming pool, and a private entrance, not to mention, spacious area (145 square meters minimum).
All these specifications for a villa for family and friends great meetings are offered only by $278.000. Moreover, it is a chance for getting Turkish citizenship.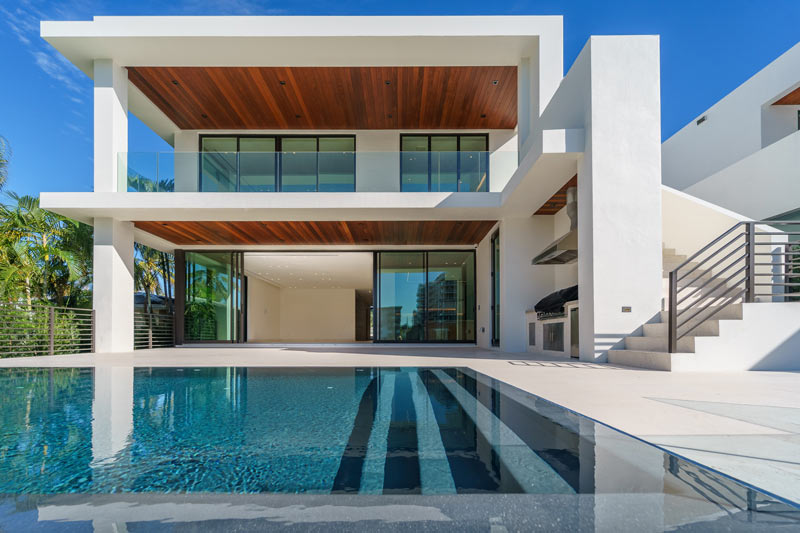 Advantages of Ownership and Real Estate Investment in Bodrum
All mentioned information and details show Bodrum's merits as the right place for investments, in particular real estate.
Touristic investment in Bodrum is a leading one due to Bodrum's location and its stunning nature.
Real estate projects with stunning views are essential for real estate investment. Bodrum is a striking example as it combines tree greenness and sea blueness.
Bodrum is on the first line of Turkey's most attractive cities for investment, as it attracts many local and foreign investment projects.
Imtilak Real Estate Services in Bodrum
As Imtilak is always striving to offer Turkey's best property offers, it puts between your hands a wide variety of luxurious villas in Bodrum, Hayat Country Complex, in lush nature, equipped with all facilities, with a modern lifestyle.
The project can be reached by all means of transport; water, air, and land. It is also close to highways leading to Istanbul, Izmir, Aydin, and many more.
Istanbul Region Report


The most favorite cities for foreign investors
The nationalities that owned the most in Turkey