The most important hospitals in Antalya and the quality of their services
Learn about the best hospitals in Antalya, their locations, departments, and the quality of services, as well as the residential complexes near hospitals in Antalya and other vital facilities 2022-05-31
Last update
2022-06-01
The most important hospitals in Antalya and the quality of their services
Hundreds of thousands of tourists visit Turkey for various types of treatment, including orthodontics, hair transplantation, cosmetic surgeries, and fertilization, in addition to treatment for many chronic diseases, rehabilitation therapy, and more.
Among the most important features of medical care in Turkey, are the quality of services provided at the highest level, the modernity of hospitals and medical centers, the use of the latest technology in terms of devices and equipment, and the modern accommodation during the treatment period for the patient and his/her family with acceptable costs compared to many countries. Not to mention, the ease of obtaining appointments, services, and the short waiting period, in addition to the multiplicity and diversity of specializations and experiences, and do not forget Turkey's middle location between Asia, Europe, and the Middle East.
The advantages of the health sector and hospitals in Antalya
Antalya is known as the capital of Turkish tourism, and it has steadily progressed over the past few years in the field of health tourism, relying on its health sector infrastructure and reputable medical expertise.
It is noteworthy that most private hospitals in Turkey are accredited by international bodies, and until 2015 Turkey was ranked second in the world in terms of the number of health institutions that obtained accreditation by the Joint Commissions International, with a total of 42 health institutions, including 37 hospitals and 3 other health care centers.
Antalya is known for its warmth, clean and healthy atmosphere, natural beauty, and calmness that help in spiritual and physical recovery. Therefore, it is considered a major center for medical tourism in Turkey. Over the past years, it has topped the medical news headlines for the establishment of many complex and rare medical operations in it.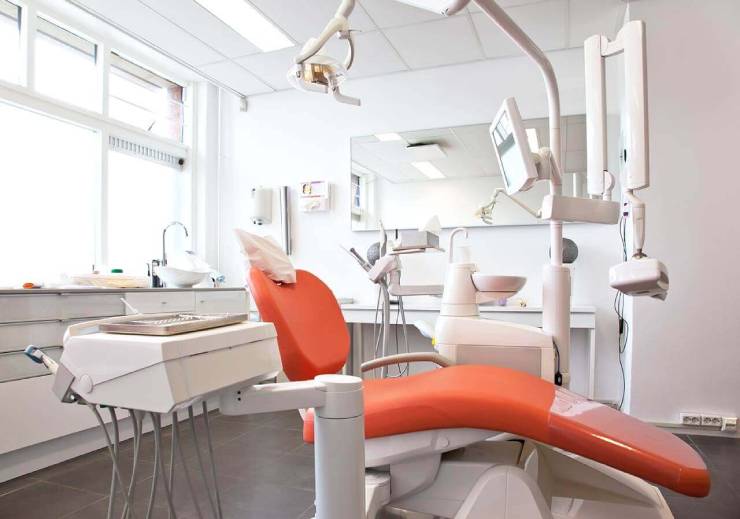 The best hospital in Antalya
Below, we mention some of the best hospitals in Antalya:
1. Anatolia Hospital in Antalya
Anatolia Hospital in Antalya is part of the prestigious and private Anatolian Hospital chain in Turkey. It was established in Antalya in May 2005, and the hospital was the first largest private hospital to be established in Antalya. The hospital has a set of the latest technologies that are supervised by many trained and professional experts.
Anatolia Hospital in Antalya has many medical units equipped with the latest equipment and experts. Some include specializations in cardiology, dermatology, endocrinology, neurology, obstetrics, and urology. The hospital also includes a pediatric ward with experts in pediatric neurology and surgery. Pediatrics, Perinatology, and Neonatology, which means the hospital deserves to be described as a "Children-friendly hospital".
2. Şifa (Shifa) Hospital in Antalya
Shifa Hospital in Antalya is one of the most important private hospitals in Antalya. The hospital provides comprehensive medical services for more than 30 specialties, including:
General Surgery
Neurosurgery and neurological diseases
Orthopedics, fractures, and dermatology
Obstetrics and Gynecology
Pediatric
Oral and dental department
Ophthalmology
Otorhinolaryngology
Nephrology and Urology
The hospital includes 27 beds, in addition to 30 beds for intensive care. Shifa Hospital has two branches in Antalya. The first is in Yeşilırmak Street at the tram line in Kuzeyyaka, and the second is in Konyaaltı.
3. Antalya Research and Training Hospital
Antalya Research and Training Hospital is among the famous hospitals in the Mediterranean region in terms of medical and physical infrastructure and quality of service.
According to the hospital administration, their vision is that the hospital is the preferred hospital that provides reliable and high-quality health services. The hospital has the following clinics:
General surgery clinic, Thoracic surgery clinic, Thoracic clinic, Ophthalmology Clinic, Hematology clinic, Inpatient clinic, Obstetrics, and gynecology clinic, Cardiovascular surgery clinic, Heart clinic, ENT clinic, Medical oncology clinic, Nephrology Clinic, Neurosurgery Clinic, Orthopedic clinic, Plastic surgery clinic, radiation oncology clinic, Rheumatology Clinic, Urology Clinic, Neurosurgery Clinic, Dermatology Clinic, Pediatric surgery clinic, Child health and disease clinic, Internal medicine clinic, Endocrine clinic, and Physiotherapy clinic and Gastroenterology clinic.
4. Medical Park Hospital in Antalya
It's one of the hospitals in Antalya, in the Lara Beach area - one of the most important residential and commercial neighborhoods in Antalya - is described as the largest private hospital in the Mediterranean region. The hospital provides health and treatment services following the international standards through 228 beds and the hospital administrators believe that it offers the latest treatment technologies.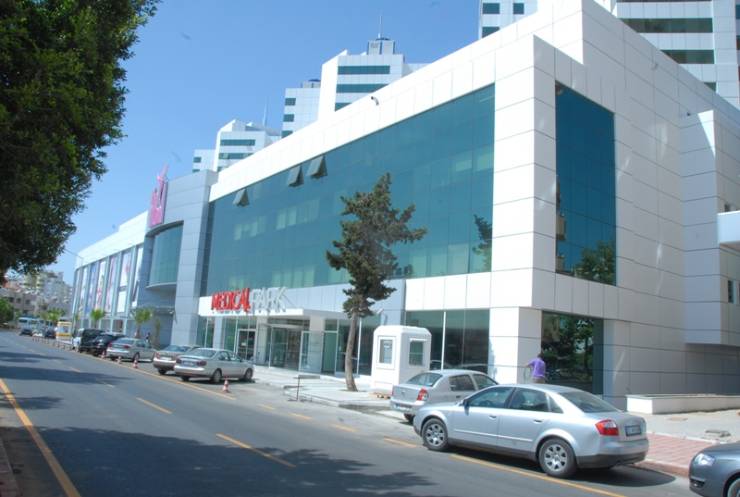 5. Memorial Hospital in Antalya
When searching for the best hospital in Antalya, you will find that the famous Memorial Health Group offers its services through its branch in Antalya (Memorial Antalya Hospital), which is an international level hospital, with its professional staff, and specialized doctors, who combine knowledge, experience and superior patient care, according to those in charge of the hospital.
The hospital staff continues by saying, Being a health organization with an area of ​​15,000 square meters, and being accredited by the Joint Commission International (JCI), Memorial Antalya Hospital provides its services - of international standards according to a 5-star level - by a professional staff of 400 medical and administrative employees, and 132 beds, including 28 intensive care beds in 4 units, 5 operating rooms, a high-tech department for radiology, certified fetal laboratories, many technologically advanced departments, and specialized clinics within a safe and comfortable environment. We also refer that the hospital provides translation services through a group of translators in multiple languages, to facilitate communication between doctors and incoming patients.
The hospital provides its services around the clock, in a way that provides health and happiness to patients and their families, in addition to the fact that many tourist resorts, service facilities, and transportation are close to the hospital, according to the hospital administrators.
Read also: Transportation In Antalya Turkey: Its Types And The Most Important Features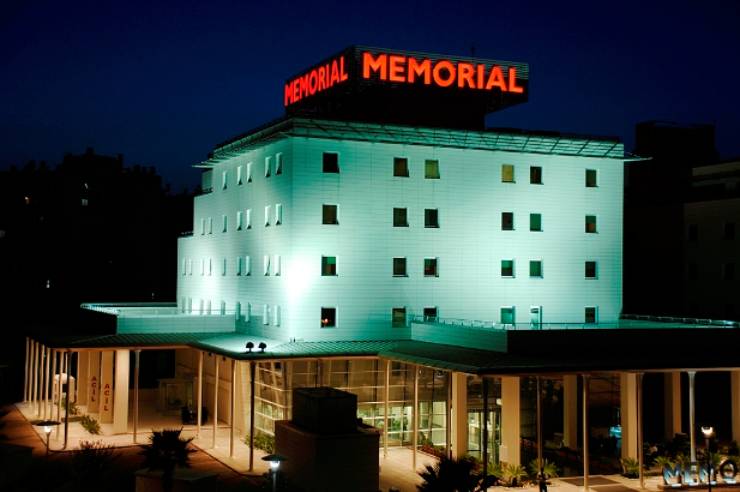 6. Akdeniz University Hospital in Antalya
Akdeniz University Hospital covers an area of ​​218,348 square meters through a huge team of 3,828 employees. The hospital seeks to provide the necessary health services to its inmates, it has a capacity of 983 beds, to be able to receive 3,700 new patients daily. The hospital is described as one of the leading organ transplant centers in Turkey.
The hospital also provides effective and high-quality medical care - according to those in charge of it - in the areas of Cardiovascular surgery, Emergency care, Trauma, Intensive Care, and other medical fields. Not to mention the minor surgical procedures can be performed in the hospital's day surgery center.
7. Private Yaşam Hospital in Alanya
According to the management of Private Yaşam Hospitals, the Yaşam Hospitals Group has expanded its service activities in Antalya to a larger scale, reaching Alanya by opening the private Yaşam Hospital in Alanya in 2013. The hospital's capacity is 78 beds, which helps Alanya Yaşam Hospital to provide high-quality services to the residents of Alanya as well as to the tourists who visit this beautiful region.
Residential complexes near hospitals and government facilities in Antalya
The peak of the advantages of owning and investing in real estate in Antalya is due to the importance of Antalya's tourism, economy, and geography. Antalya has advantages rarely seen in other cities in Turkey and this is what made it a great tourist attraction, due to its natural and aesthetic features, its mild weather, its attractive beaches, and its abundant services and modern infrastructure. Owning in Antalya means financial growth in investment and a beautiful luxury in summer and tourism
Read also: Properties For Sale In Antalya Turkey
Besides, one of the advantages of real estate purchase in Antalya is that the city has a strong infrastructure, especially health facilities, and when you search for housing complexes close to Antalya hospitals and other government facilities in Antalya, all you have to do is visit our website, check the specifications of the property you want, and then contact us.
Read more: A Guide To Buying An Apartment In Antalya In 2022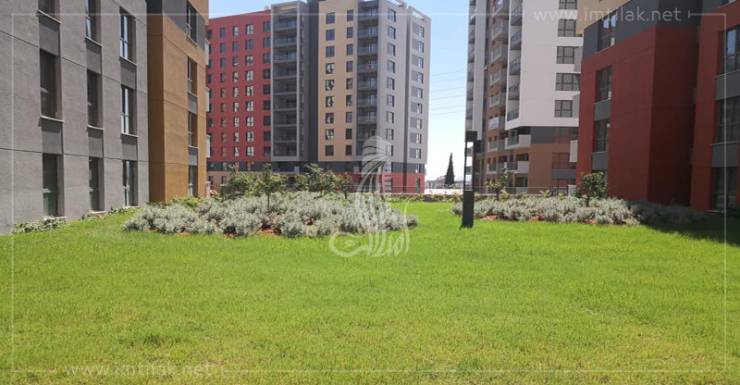 Edited by Imtilak Real Estate ©
Did you like this topic? You can share it with your friends now.