Everything you want to know about banks in Turkey
Banks in Turkey are well regulated and offer a wide range of services to individuals and companies. The main banks in Turkey are Akbank, GrantiBank, Isbank, and Ziraat Bank WebiCredit. These five banks account for more than 60% of the assets in the Turkish banking sector. 2022-08-16
Last update
2022-08-23
Everything you want to know about banks in Turkey
Everything related to banks in Turkey, the services they provide, and the best Turkish banks that open bank accounts for foreign investors through Imtilak Real Estate.
General information about banks in Turkey
Turkish banks are among the main pillars of encouraging investments in various sectors in Turkey, as these banks rely on a strong and secure financial system, and provide many financial services that facilitate payments, money transfers, and investment in Turkey.
This strong system that banks in Turkey rely on is based on strong and solid foundations, as it uses the latest technologies that will provide integrated services to customers, and allow them to follow all banking procedures by downloading applications designated for banks in Google Play on mobile phones.
Through these official applications for banks in Turkey, customers can transfer and receive money easily, exchange currencies and all procedures related to buying and selling, open accounts for precious metals such as gold, silver, and platinum, and issue credit cards to foreigners.
In addition, there are some services in Turkey's banks related to mortgages, credit loans, international transfers service, and many other services such as paying bills (water, gas, electricity, internet, and mobile phones).
Top 9 Turkish banks
1. Ziraat Bankasi
The Turkish Ziraat Bank was established on November 20, 1863, by Ahmed Shafif and Medhat Pasha, with the official approval of Sultan Abdul Hamid II.
The Ziraat Bank began as a modest charitable fund that provided adequate support to the farmers, who constituted the majority of the population at the time, and because of their suffering and difficulties, they were in dire need of loans in order to improve the agricultural business.
Because there was no institutional financial structure that they could provide at that time, the establishment of the Ziraat Bank was the ideal solution that ensured farmers provided financial loans, in order to purchase basic equipment to work in the agricultural craft.
The State Ziraat Bank continues to develop its banking activities, in line with the objectives set for each specific time stage, by expanding the scope of its services to become a bank directed to all social segments.
The headquarters of the Ziraat Bank is located in the Altindağ district of the capital, Ankara. It has branches inside and outside Turkey. It includes 25,697 employees in all branches and its headquarters.
Ziraat Bank is characterized by the presence of a large number of bank branches spread in all regions and neighborhoods of Turkey, and the spread of ATM points in all parts of the cities.
The banking system in this bank is characterized by great flexibility, and the ease of opening bank accounts for all popular groups, including students, employees, and Turkish and foreign investors.
After the great demand for Ziraat Bank to open bank accounts in recent years, this bank gained immense popularity after the introduction of the non-interest-based work system in its banking system.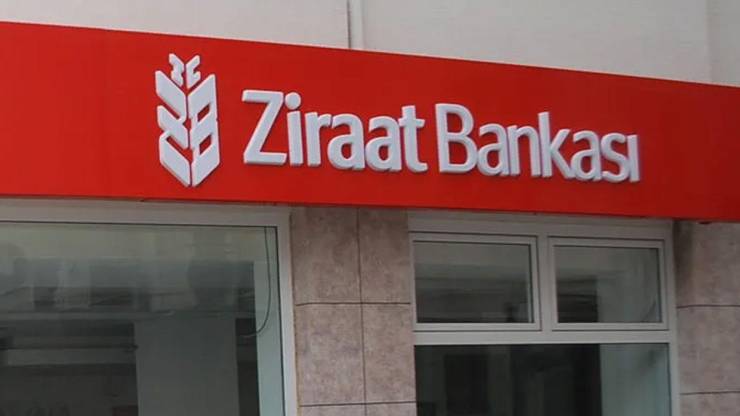 2. Iş Bank
The Turkish Labor Bank, which is known in Turkey as Türkiye İş Bankası and abbreviated as A.Ş, is one of the largest private banks that provide banking and commercial services in Turkey. It was established in 1924 by order of Mustafa Kemal Ataturk, to be the first banking bank established in the time of the Turkish Republic.
The size of the assets of the Turkish Labor Bank reached 926,6 billion TL in 2021, and it ranks 181st as the largest bank in the world in terms of capital according to the ranking announced by The Banker magazine.
İş Bank provides integrated services in the field of bank accounts at the local and international levels. It is in partnership with other banks in Germany, Georgia, and Russia. The headquarters of this bank is in the towers in the Levent district on the European side of Istanbul.
According to figures issued last year, the Turkish Labor Bank owns 21 bank branches abroad, 1,195 branches in all Turkish states, and 6,472 ATM centers spread in all regions and neighborhoods and employ more than 22,000 human cadres.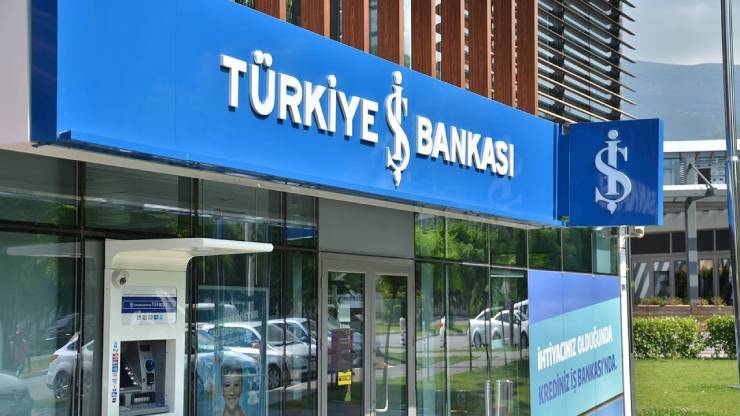 3. Halk Bank
The People's Bank of Turkey, known as Türkiye Halk Bankası, is an official government bank, which was established on June 8, 1933, and began providing banking activities on May 23, 1938, with the aim of providing easy and cheap loans to small and medium merchants and industrialists.
Halk Bank is one of the largest banks in the world, with a volume of banking assets of 128,480 million, and with this figure, it ranks 159th in the world in terms of the number of assets available in it.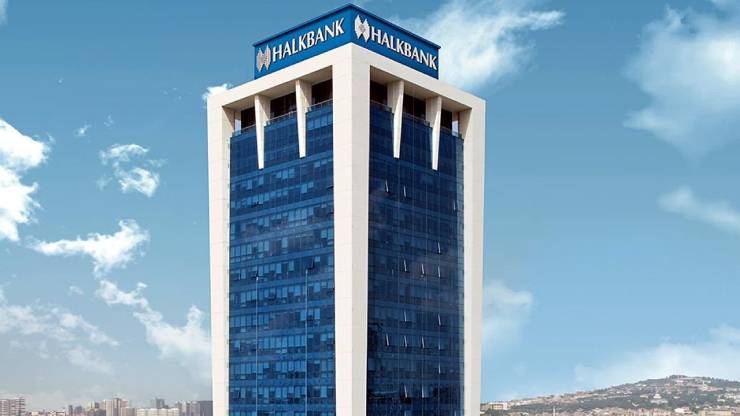 4. Vakif Bank
The Turkish Endowment Bank was established on January 11, 1954, in partnership with other Turkish companies, with a capital of 50 million TL, which is the second largest bank in Turkey in terms of assets.
This bank was mainly established to achieve the best use of the banking institution's resources, in line with the needs of economic development, and to contribute to the country's savings through a management approach based on the good use of modern banking technologies.
Vakif Bank provides services at the local and international levels, especially with the presence of many branches in various Turkish states, and in various parts of the world such as New York, Erbil, Bahrain, Austria, Germany, and Northern Cyprus.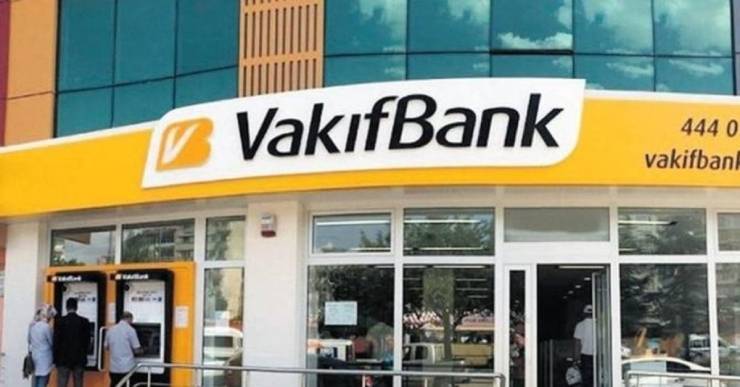 5. Garanti BBVA
The Social Security Bank, known in Turkey as Garanti BBVA, is a private bank that was established in Ankara on June 21, 1946. It is the second largest private bank in Turkey with consolidated assets of $107 billion.
Garanti Bank operates in all areas of banking, including business related to commercial companies, small and medium-sized companies, payment systems, and banking services for domestic and foreign investments.
According to the data figures issued during the year 2020, the Social Security Bank has 884 branches in Turkey, 7 branches in Cyprus, and one branch in Malta, bringing the number of bank branches of the Social Security Bank to 8 branches abroad.
It also has representative offices in Düsseldorf and Shanghai, providing exemplary services to all 18.7 million clients, with a staff of 18,656 employees and 5,309 cash withdrawal centers.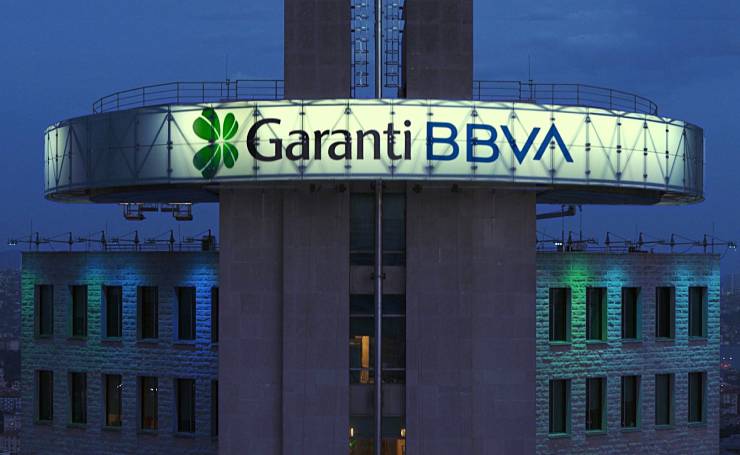 6. Yapi Kredi Bank
Yapi Kredi Bank is the first private bank established by Kazım Taşkent in1944 in Istanbul, and it is the third largest private bank in Turkey with total assets of 780,8 billion TL in 2021, and it has 804 branches in all Turkish regions and a human cadre of 15,000 employees.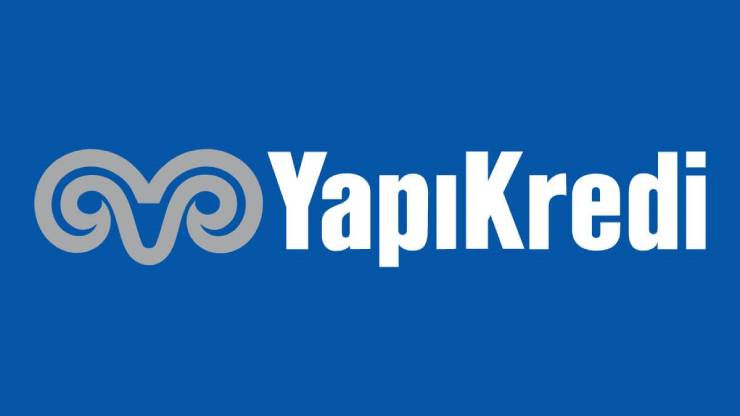 7. Deniz Bank
Deniz Bank was owned by the Russian billionaire Sberbank and then transferred to the National Bank of Dubai in the UAE in May 2018. Deniz Bank has a 3.7% balance in the Turkish market, and in addition to the centers and branches in Turkey, it has two centers outside Turkey, Specifically in Germany and Austria.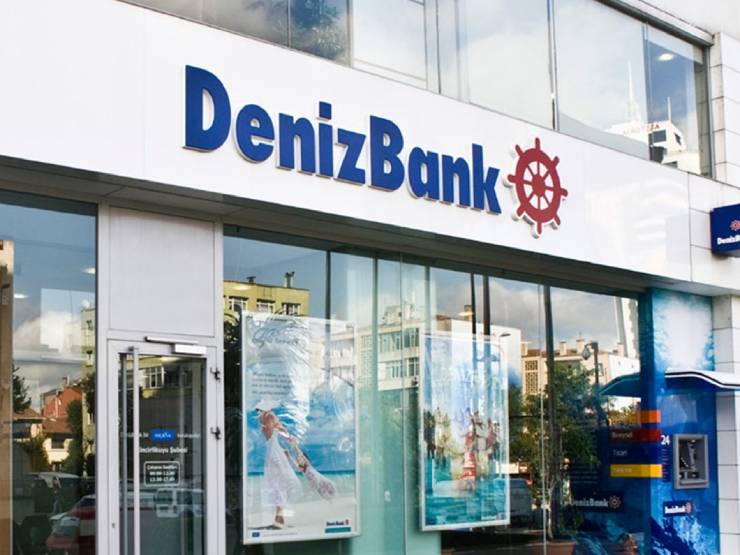 8. Iktisat Bank
The Turkish Economic Bank was established in 1990 by Turkish Cypriot businessmen, with the aim of working in the fields of retail banking and commercial, and is one of the leading companies among the local privately owned banks operating in the Turkish Republic of Northern Cyprus.
Iktisat Bank works with importing companies in various sectors (food, automobiles, electrical, spare parts) as well as construction and contracting companies, manufacturing companies, small and medium-sized companies, and trading companies.
The Bank has prioritized work and deepening in retail banking issues since its inception in 1990, and has been making very serious investments in technology infrastructure since the beginning of the 2000s.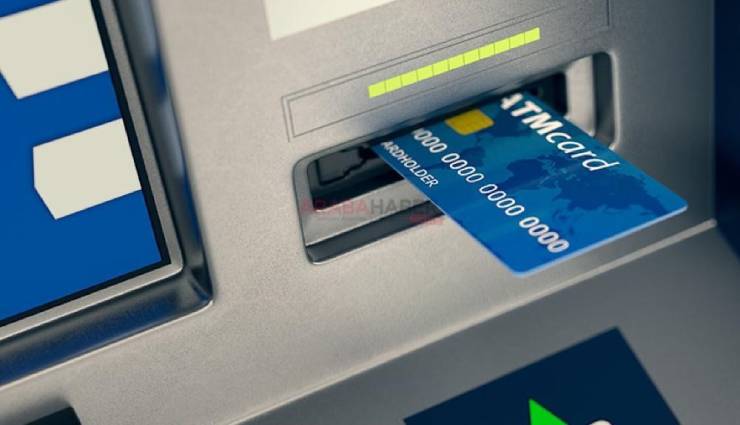 9. Ak Bank
Akbank is a private bank that was established in Adana in January 1948 by a group of businessmen, with the aim of providing financing to cotton producers in the region, and it has turned out to be one of the largest banks in Turkey with assets of nearly $94 billion.
Akbank was named the "Most Valuable Bank Brand in Turkey" for the sixth consecutive time in the "500 Most Valuable Banking Brands in the World" research prepared by Brand Finance in 2017, and with this great commercial value, Akbank ranked 94th in the list 500 banks worldwide.
The first Akbank branch was opened in Istanbul in the Sirkeci district on July 14, 1950, and then the general manager of the bank moved to Istanbul in 1954.
All banking transactions were automated at AK Bank in 1963, and the first foreign representative office of this bank was opened in Frankfurt, Germany.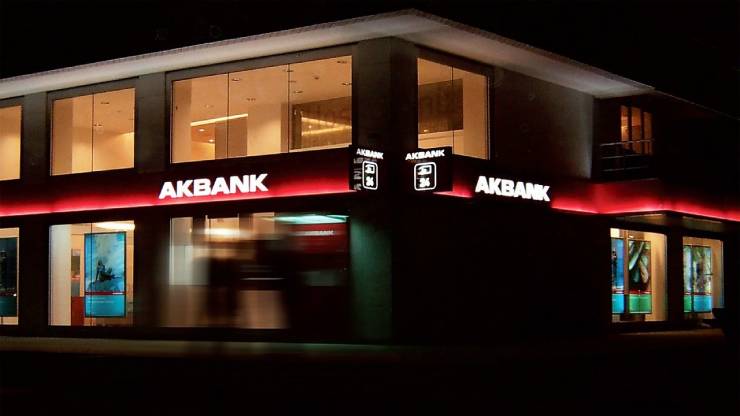 Arab and Islamic banks in Turkey
Islamic banks in Turkey depend on a strong and interest-free financial system, the most important of which are:
1. Kuveyt Turk
Kuveyt Turk Bank was established in 1989 as a private financial institution to operate in the banking business, in accordance with the principles established by Cabinet Resolution dated 16/12/1983 and No. 831/7506.
The activities of private financial institutions were carried out pursuant to a Cabinet decision and statements issued by the Central Bank and the Undersecretary of the Treasury until they were included within the scope of the Banking Act in 1999.
62% of the capital of Kuveyt Türk Bank goes to the Kuwait Finance Corporation, 9% to the Kuwait State Social Security Corporation, 9% to the Islamic Development Bank, and 18% to the General Directorate of Foundations, and 2% to other partners.
It is worth noting that Kuwait Finance Corporation is the largest shareholder in Kuwait Turkish Bank with a capital stake of 62%, which is a giant financial institution in Kuwait that owns billions of dollars in money and contemporary banking services and is among the best interest-free financial institutions in the world.
Since its establishment, Kuveyt Turk Bank has adopted the principle of the interest-free banking system, researching investment fields, providing modern, stable, reliable, high-quality, and fast service to savers and businessmen, and subjecting employees to continuous training in order to increase the provision of services to customers.
Kuveyt Türk Bank is the best bank in Turkey for foreigners. It prides itself on its ability to provide fast and high-quality service to savers and investors and works on using all kinds of modern technological technologies in order to facilitate customer reviews and speed up its banking business.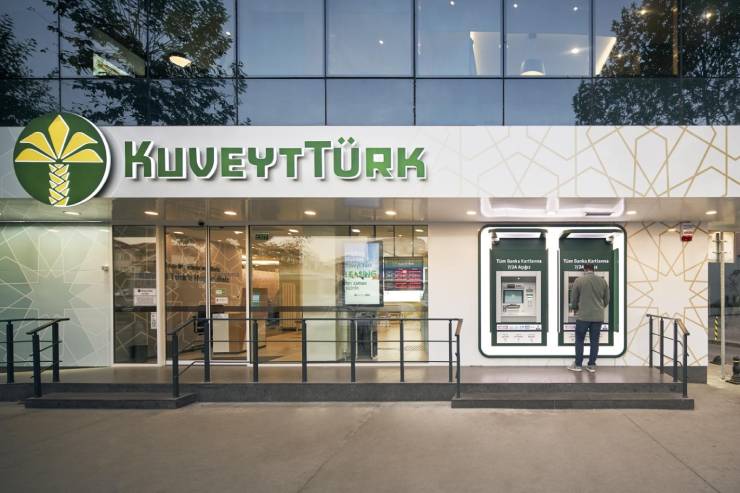 2. AlBaraka Bank
AlBaraka Turkish Bank is one of the first Islamic participatory banks established in Turkey by the Bahraini AlBaraka Group. The bank started providing banking and investment activities in 1985 in the Umraniye area in Istanbul, Asia, in accordance with Banking Law No. 5411, under the name AlBaraka Turkish Private Finance Corporation.
The ownership structure of AlBaraka Turkish Bank consists of 66.51% by the foreign investment entities made up of AlBaraka Banking Group and the Islamic Development Bank, 12.91% by the local parties of investors, and 20.57% by the IPO.
In addition to the banking and banking services it provides to thousands of customers inside and outside Turkey, AlBaraka Bank acts as an official agent for some public and private agencies, which provide social security services, private pension plans, and other related services.
According to the data for 2020, AlBaraka Turkish Bank has 236 branches scattered all over Turkey, in addition to two branches in Erbil and Baghdad, employing approximately 3,899 employees.
The largest official partner of AlBaraka Bank of Turkey is AlBaraka Banking Group, an investment group that provides financial and financial services in the Gulf, Middle East, and North Africa regions.
AlBaraka Turk Bank also provides foreign trade services (import, export, and foreign exchange) with nearly 1,000 banks in 80 countries around the world.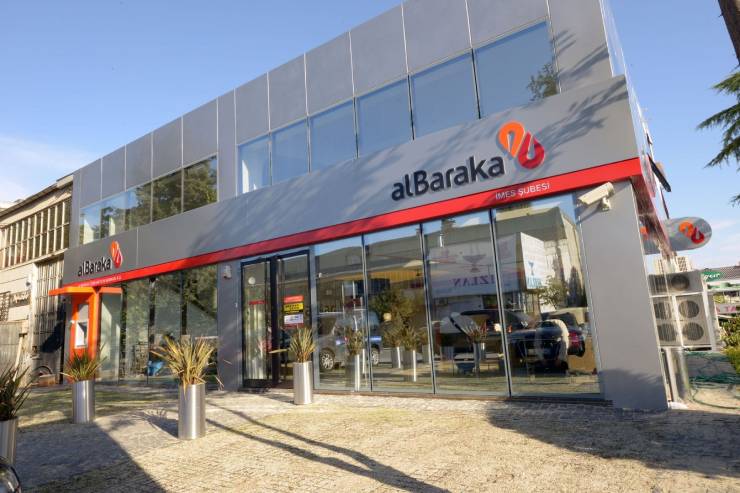 3. QNB Bank
Qatari Turkish Bank is one of the most prominent Turkish banks affiliated with the Qatari QNB Group, established by Hosni Ozyegan on October 26, 1987, with a capital of $4 million, and its headquarters in Sisli, one of the most prestigious areas in European Istanbul.
The main financier of the Qatari Turkish Bank was Fiba Holding, then its ownership was transferred to the National Bank of Greece, and then it was sold to the Qatari QNB Group for €2.7 billion in June 2016.
One of the most prominent partners in Qatar Turkish Bank is QNB Finansfaktoring, which started its operations on October 5, 2009, and is one of the newest companies in the globalization sector.
Qatari Turkish Bank is one of the largest Arab banks in Turkey, and one of the leading financial institutions in the Middle East and Africa, providing ideal banking services to more than 1.5 million customers in Turkey and 31 countries around the world, through 515 branches and 11,882 employees in all spread branches. around the world.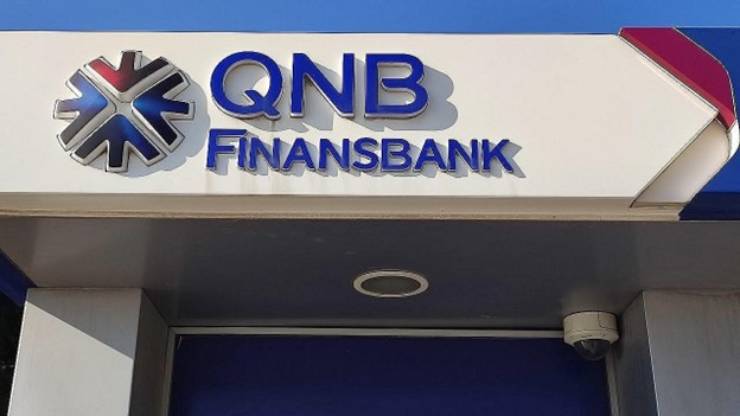 Are there online banks in Turkey? What are the most famous?
In addition to the official Turkish banks, there are some online banks that provide limited banking services, such as:
1. Papara Turkish Online Bank
Papara e-Bank is a financial technology institution that is trying to create a new banking experience, by offering competitive and user-oriented solutions against traditional financial applications.
Papara online bank is one of the banks that has been providing limited banking services in Turkey since 2016, and legally operates as an electronic financial institution, and under a license, it obtained from the Agency for Banking Regulation and Supervision in April of the year 2016, and at the end of its fourth year, the Papara Bank team reached 200 Employees provide services to millions of users.
As an official member of MasterCard, Visa, and Interbank Card Center, the electronic bank, Papara, has launched a prepaid card that is not approved by any of the official banks and bears the MasterCard logo for the first time in Turkey.
The Papara website offers many benefits to users, including obtaining discounts when purchasing from some websites, or benefiting from discounts when subscribing to certain packages such as movie-watching sites, as well as offers on YouTube promotion of up to half the value.
2. Payoneer
One of the electronic banks that provide banking services is Pioneer Bank, which is a famous American platform for digital transfers, where you can open an account linked to this bank from any country around the world, and get a prepaid card that arrives at your doorstep without any expenses.
Payoneer Bank provides integrated electronic financial services for e-commerce activities around the world, such as receiving money online, requesting payments from customers, withdrawing balances via bank transfers or ATMs, and paying suppliers.
3.Tosla e-Bank
Affiliated to Akbank in Turkey, Tosla e-bank makes the shopping experience unique, making free transactions such as making payments and sending and receiving money easy, moreover, it provides an advantage over favorite brands with its campaigns full of opportunities.
How to open a bank account in Turkey online?
You can open a bank account in Turkey online in one of the available electronic banks by downloading the application designated for it through Google Play or by accessing its website on the Google page, following the required instructions, and downloading the necessary documents of personal information (name, surname, email mobile phone information, password and residence address).
 Documents required to open a bank account in Turkey
When downloading the application for the electronic bank from the Google Play store or entering the official website on the Internet, you must write some personal information, and upload some documents related to your identity and residence permit.
 Conditions for opening a bank account in Turkey
Electronic Turkish banks do not require additional conditions to open a bank account with them, but it is necessary to agree to the stipulated formal conditions to open a bank account with all the laws and provisions of Turkey.
The most important Turkish banks for investment and development
There is a group of Turkish banks dedicated to investment and development, which is concerned with providing the necessary support from loans in many investment sectors, and among the most important development and investment banks:
Türk Eximbank
Türkiye Sınai Kalkınma Bankası
İller Bankası
Aktif Yatırım Bankası
İstanbul Takasbank
Turkish banks for investment and development offer incentive loans to those wishing to invest in the field of industry in Turkey, aiming to attract foreign funds to Turkey and increase the productivity of industrial projects.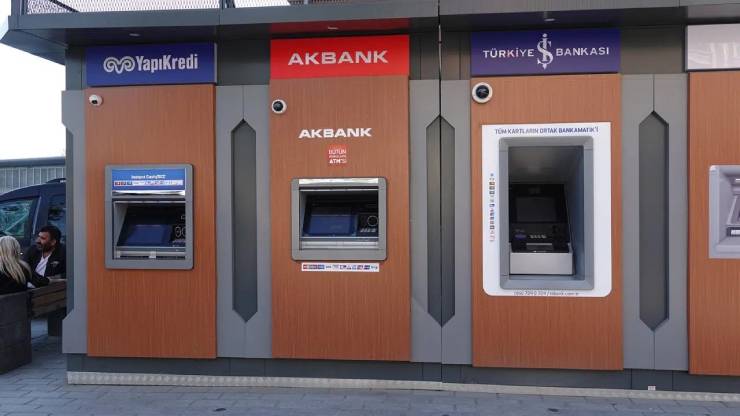 Read also : 

Top 9 Tips On Successful Property Investment In
Turkey
The Most Important Investment Tips In Turkey
Edited by Imtilak Real Estate ©