A guide to buying a property in Antalya in 2022
Are you thinking of buying a property in Antalya? Learn about the advantages of Antalya real estate, the best types of investment, the best areas to buy, and the necessary steps and procedures. 2022-04-25
Last update
2022-07-26
A guide to buying a property in Antalya in 2022
Real estate statistical reports indicate that the index of foreign investors in Turkey has turned from Istanbul to the city of Antalya, as the figures state that one apartment out of every 4 apartments in Antalya is sold to foreigners.
In a related context, real estate sales in Antalya to foreigners amounted to 1,099 apartments in February of the current year 2022, achieving the highest number of foreign sales in February during the past five years, with a record increase of 106.2% compared to sales in the same month of the last year 2021.
It is known that the capital of Turkish tourism (Antalya) is one of the most important real estate investment destinations, which is very popular with foreign investors, to the extent that it ranked second in sales of apartments to foreigners after Istanbul. In the following, we will discuss the issue of buying real estate in Antalya.
The best types of property you can own and invest in Antalya
1. Apartments
There are many types of apartments in Antalya, but investors often prefer to buy an apartment in Antalya within high-end residential complexes that provide distinguished services to families with high luxury. These complexes also include social and sports facilities and security protection systems, at relatively acceptable prices, compared to the prices of apartments in major cities of Turkey, such as Istanbul. Also, the unique opportunities to own spacious apartments with distinctive views in Antalya make real estate ownership in Antalya apartments one of the preferred options for investors.
2. Villas
When looking to buy villas in Antalya, you need to know the specifications of the villa, as Antalya villas are usually distinguished by their international designs, and many of these villas are located on the outskirts of the city and are characterized by their relatively acceptable prices, and they have luxurious specifications, such as containing a private garden for the villa with a swimming pool. In addition to an elegant modern design, with service and recreational facilities, offering an attractive investment opportunity, by renting the villa during the rich tourism seasons; as there are estimates that the investment returns for renting villas in Antalya may sometimes reach 10% of the property value per year, and this is related to the specifications of the property, its location, good investment, and other things.
3. Land
The investment in the purchase of land in Antalya is described as one of the investments that many investors and those wishing to own, desire, because investment in this area is well-thought-out, and it can generate good profits for the investor, provided that the location and type of investment are well chosen.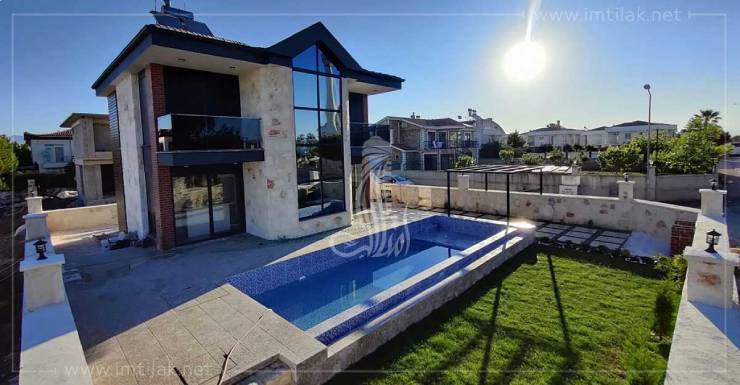 Owning a farm in Antalya's fertile farms, building a house in it, and then reselling the farm after rehabilitating it, or renting it, is one of the most popular options for investors in Turkey. Antalya farms have the fertility of their land, and their suitability for agriculture, thanks to the warm and humid Mediterranean environment of Antalya, and its mild climate.
Advantages of buying a property in Antalya
During the holidays and vacations, and the tourist seasons, Antalya witnesses a huge turnout, during which the city turns into a tourist festival full of life, and it becomes difficult to obtain a hotel reservation or a hotel apartment unless the reservation is confirmed early, so having a property for you in Antalya is a great option.
You may only search for hotel reservations for yourself or for one of your family members when you intend to spend a beautiful period in the city, which is described as the first tourist in the Mediterranean basin. In addition, buying a property in Antalya is a profitable investment opportunity. All of these advantages are added to the advantage of applying for Turkish citizenship in exchange for a property worth $400,000.
Advantages of investing in Antalya real estate
When talking about the advantages of owning and investing in real estate in Antalya, this is due to the importance of Antalya for tourism, economy, and geography. its integrated services and modern infrastructure. Therefore, owning in Antalya means financial growth in investment and a beautiful choice in summer and tourism.
In addition, real estate investment in Antalya through tourist leasing is a profitable option, and provides investors with a good financial return, especially during the seasons.
There is no doubt that what is meant by this type of investment is a deliberate real estate investment in areas that are popular with tourists, with open views of the sea or beautiful nature, and also close to vital or central places in the city.
Read also: The Best Real Estate Investment & Investment Opportunities In Antalya
The best areas of Antalya to buy a property
When talking about the best areas of Antalya to buy a property, we must talk about the following:
The best areas of Antalya to buy an apartment:
Imtilak Real Estate experts recommend specific areas among the best areas in Antalya to buy apartments, which are Konyallti, Belek, Lara, Muratpaşa, and Serik, and there are other areas that the Imtilak Real Estate team can inform you about.
The best areas of Antalya to buy a villa:
Among the various regions of Antalya, we mention some areas that are famous for their luxury villas, such as Lara, Belek, where the Belek villas complex is located, as well as the Konyalti area.
The best areas of Antalya to buy land:
Antalya farms have the fertility of their land and are suitable for the cultivation of various types of agricultural crops, especially citrus, due to the warm and humid Mediterranean environment of Antalya. To learn about unique opportunities to buy land in Antalya, contact us at Imtilak Real Estate company.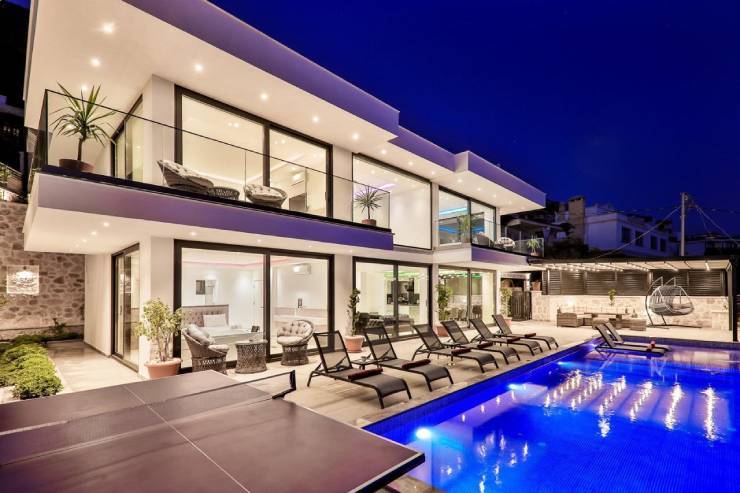 Steps and procedures for buying a property in Antalya
When deciding to buy a property in Antalya, it is recommended to follow the following steps:
Getting familiar with the nature of the real estate market in Antalya, the price difference, and the specifications of the regions.
Comparing the purchasing objective with the established financial budget.
Choosing a reliable real estate broker.
Closely review the properties, and the projects that are being nominated, and match them with the purchasing objective.
Filtering the options and selecting the most suitable property.
Completing the procedures for transferring ownership and registering the Title deed.
Imtilak Real Estate tips for those wishing to buy a property in Antalya
To get the best real estate options available in Antalya, and to conclude a successful deal in it, you must first choose the most reliable and experienced real estate broker, by making sure of his identity and the experience, in addition to the size of the real estate brokerage company, its online classification, and the spread of its offices in states in which you work.
In this regard, Imtilak Real Estate company advises people wishing to buy a property in Antalya, to study the real estate market in the city well, see areas and prices, and get acquainted with projects on the ground by traveling to Antalya to take a closer look.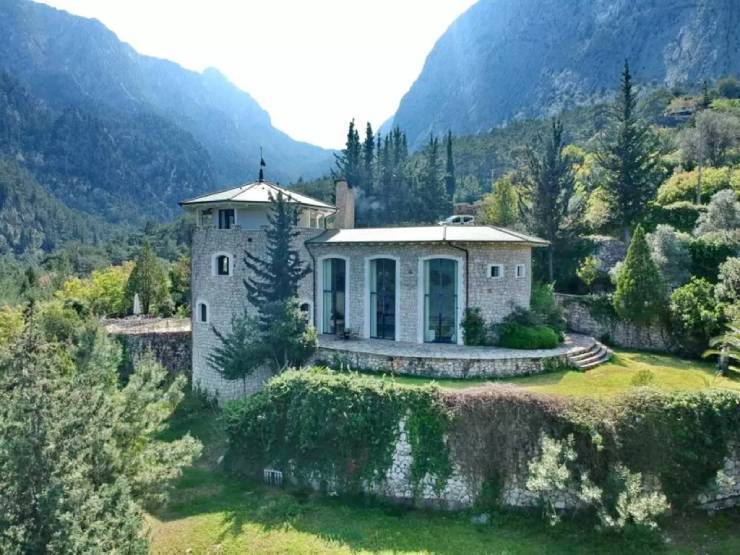 Imtilak Real Estate services for those wishing to buy a property in Antalya
Imtilak Real Estate company provides distinguished services to anyone who wants to buy a property in Antalya, and among those services; are installment services, pre-sale and after-sale services, and during sale services, by receiving the customer from the airport to the hotel, providing real estate consultancy, and taking him on tours throughout Antalya.
It is worth noting that Imtilak Real Estate has a team specialized in following up the procedures of the title deed and receiving the villa, verifying its conformity with the contract, issuing a residence permit, opening a bank account, and preparing villas and their accessories for use. In addition to managing real estate affairs, such as: leasing it, reselling it and following up on taxes, fees, and bills for the property, and we also have a special team to follow up the procedures for obtaining Turkish citizenship through real estate ownership.
Edited by Imtilak Real Estate ©
Did you like this topic? You can share it with your friends now!