The cheapest prices for apartments in Antalya, Turkey in 2022
Imtilak Real Estate company provides you with a detailed guide on the cheapest prices of apartments for sale in Antalya in its various regions, and helps you buy the best apartment at the cheapest price. 2022-03-22
Last update
2022-05-26
The cheapest prices for apartments in Antalya, Turkey in 2022
With the beginning of the seventies of the last century, a new turning point began for the Turkish city of Antalya, within successive plans for the development of the city and an increase in the tendency to invest in its infrastructure, in order to turn it into a coastal resort that attracts the beauty of its scenic nature, until Antalya turned within a short period into the most important coastal city in Turkey, attracting tourists from the entire world.
Antalya was and still is the aspiration of stay and recreation, so it was decorated with the most luxurious urban projects established in its lands, providing real estate ownership opportunities that attract those interested in its urban development and its acceptable and appropriate prices.
Can it be said that apartment prices in Antalya are cheap?
On the scale of other Turkish cities; Antalya has relatively acceptable real estate prices, as annual average prices per square meter show that Antalya real estate competes with the real estate of the Turkish capital, Ankara, according to the Zingat website index, which specializes in real estate in Turkey.
As these indicators showed an increase in the average price per square meter in Antalya over the average price in Ankara by about 20 to 25% of the counterpart of these properties in terms of its location and features in modern real estate types in particular.
However, the difference exceeds more than that compared to other types of real estate as a whole (the old and the modern ones), whose average price today in Istanbul per square meter is about 8,265 TL, while the average price in Ankara is about 4,047 TL, and in Antalya, the average price is The square meter at the date of this writing is about 5,748 TL.
It should be noted that the prices of real estate in the high-end residential complexes of Antalya (with brands), which are characterized by their high specifications, exceed the aforementioned average price with a clear difference.
What are the cheapest apartment prices in Antalya?
Antalya includes several important tourist cities, and the neighborhoods of Antalya are divided into multiple categories in terms of real estate prices, so we address here some of the most important and most famous areas in the state of Antalya:
● The cheapest apartments for sale in Alanya, Antalya
Alanya has a distinctive tourist character and stunning natural beauty that made it a very popular tourist center for foreigners and Europeans in particular.
One of the cheapest prices available in Imtilak Real Estate projects in the Alanya Pearl complex: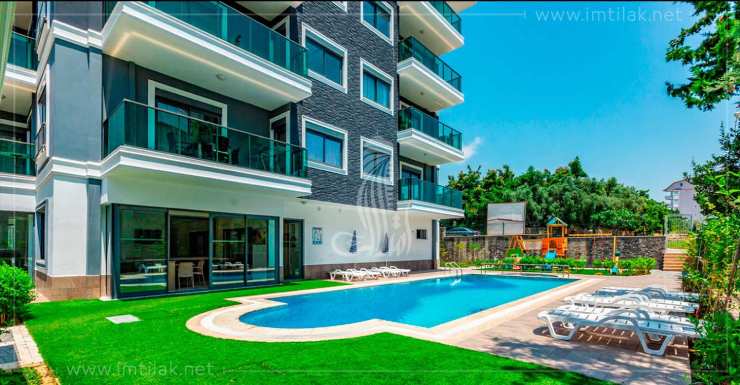 The complex is close to the beautiful beach area at a distance of only 600 meters from the beach. The project consists of one building with a height of 6 floors and a private garden in addition to a number of service facilities that include:
Green areas
Private car parking
An open pool for adults and one for children
Children's play park.
Fitness center.
Sauna room, steam room, and Turkish hammam.
Among the models currently available in this project at the time of writing this article: 1+1 apartments model with an area of ​​88 m², and a price starting from $73,000.
This project, with its privileged location, is a good investment opportunity that can be used during the rich tourism seasons in the city.
● Cheapest apartments for sale in Aksu, Antalya
The Cruise residential project offers a range of the cheapest prices available among Imtilak Real Estate's projects within the Aksu area.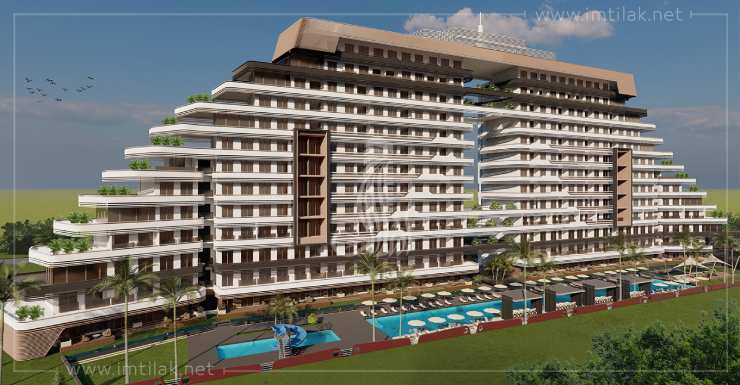 The project consists of a land area of ​​10,720 m² and includes a building with a distinct and attractive hierarchical design with a height of 12 floors. The project includes options ranging from 1+1 to 3+1, in addition to a number of service facilities that include:
Open and closed car parks.
Electric vehicle charging sockets.
Tennis and basketball courts.
Walking and picnicking paths in the gardens and special places for barbecue (BBQ).
Meeting room and library.
Fitness center.
Sauna and steam room.
Cinema hall and gym (bowling - billiards - darts - PlayStation)
Apartment prices start from $99,000 for a 1+1 apartment of 87 m².
● Cheapest apartments for sale in Kepez, Antalya
Imtilak Real Estate company offers many investment opportunities and attractive ownership offers in Kepez, Antalya, and perhaps one of the cheapest ownership options available in apartments in this area is within the Göksu Palaces complex.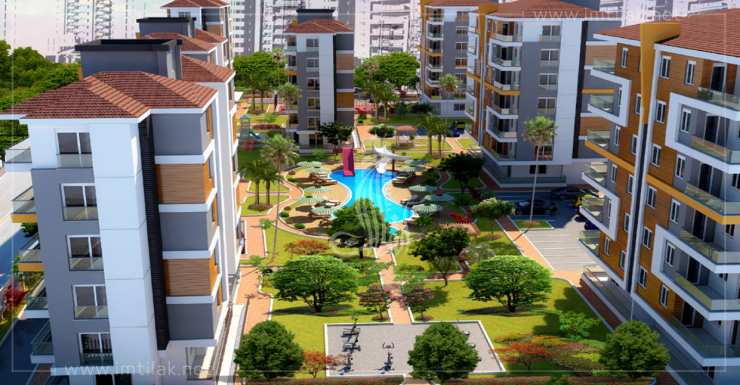 The project occupies with its 7 buildings on a land area of ​​8,500 m², and the project has its various services like the rest of the high-end residential projects:
Spacious green spaces.
Ways to walk.
Swimming pool for adults and another for children and water games (Aqua Park).
Basketball court and children's playground.
Multipurpose hall.
Fitness center.
The apartments of the project are characterized by their spaciousness, and the prices of the available apartments start from $82,000, of 3+1 type, with an area of ​​130 m².
● Cheapest apartments for sale in Konyaalti, Antalya
Konyaalti is known as one of Antalya's pride, and one of the most growing and attractive for tourism, as it has a beach that attracts vacationers to it with scenes of green nature that surrounds the place on the nearby hills and mountains.
One of the cheapest offers of real estate ownership offered by Imtilak Real Estate in the Konyaalti project is Konyaalti Hayat.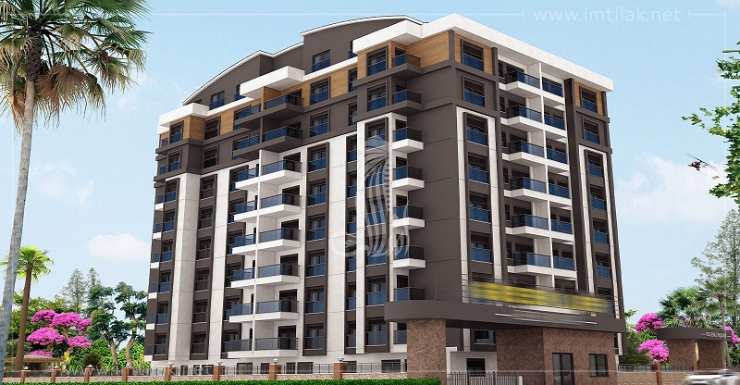 The project consists of one building with a height of 10 floors, and a land area of ​​2,038 m².
One of the most important features of the project is its location close to life facilities, in addition to its services, which include:
An open pool.
Organized green spaces, with seating in the garden.
Sauna room and Turkish hammam.
Fitness center.
Children's playground.
Apartment prices in the project start from $82,000, for an apartment of 45 m².
How does Imtilak Real Estate company help you buy an apartment in Antalya at the cheapest price?
As part of Imtilak Real Estate company's plan to expand in the most important Turkish cities, we had a strong presence in Antalya through our branch, which attracts the most important investment opportunities and luxury ownership offers in the city's most important projects, at the most appropriate price and the best service.
We meet your ambition to own in Antalya, Turkey, within a wide range of services that guarantee you the best price, in the most important residential complexes that you are satisfied with, and with completely free services that include all stages of ownership with high professionalism.
Edited by Imtilak Real Estate ©
Did you like this topic? You can share it with your friends now.