The experience of buying an apartment in Trabzon, Turkey
Check the experience of buying an apartment in Trabzon, Turkey, and learn the opinions of Imtilak Real Estate clients from the moment of contacting them until receiving the property. 2022-04-26
Last update
2022-06-15
The experience of buying an apartment in Trabzon, Turkey
The experiences of others usually indicate a lot of important information that provides us with the benefits it gives us. Through this brief presentation, we learn about the experience of buying an apartment in Trabzon by one of Imtilak Real Estate's clients, who tells us about it himself.
Is Trabzon worth owning an apartment in?
In fact, the city of Trabzon has its own character that distinguishes it from other tourist cities, as Trabzon is located on the coast of the Black Sea, at a slightly remote point in the northeast of Turkey, and is famous for its green nature and picturesque forests and the rivers that flow between them to add to the scene touches of splendor and splendor.
Trabzon occupied a wide place in the hearts of lovers of tourism in the embrace of nature, especially among Arab tourists, who sang about the beauty of its lakes and mountains, and even the kindness and gentleness of its people.
In addition, real estate prices in Trabzon are very reasonable and can be classified as cheap compared to Istanbul.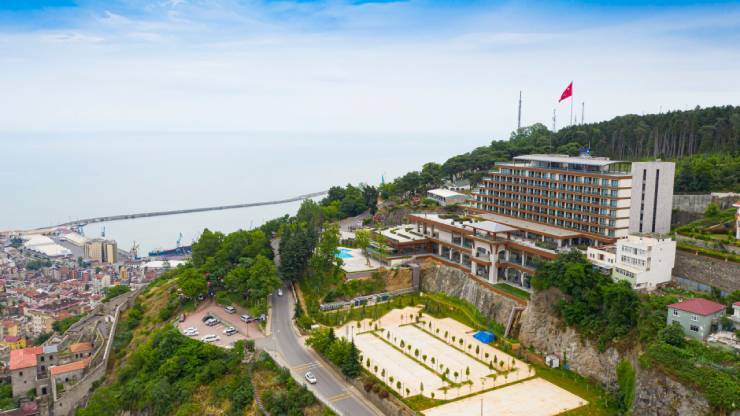 The experience of buying an apartment in Trabzon by Imtilak Real Estate
In a spontaneous narration, our client "Mr. Omar" tells us about his experience, which we are quoting here in the form of paragraphs.
1. How did the client get to know Imtilak Real Estate company?
It started with a testimonial of one of the client's friends who had a previous and direct experience with Imtilak Real Estate company, and by following Imtilak Real Estate's social media accounts and website, then Mr. Omar sent a message via email and communication started with him directly through the Imtilak Consulting to learn his request to find the appropriate offers for him.
2. How did Imtilak company employees deal with the client?
Contrary to the custom of traveling to the country in which you want to own property, our client contacted Imtilak Real Estate by phone, and our real estate consultant in turn offered many options that the client liked, with a comprehensive description of the property, its features, prices and area, and all the information that can be made available.
Then, one of the apartments in one of the distinctive and serviced projects with breathtaking views was admired by the client, then he signed the purchase contract with the construction company and sent it by mail, after which he started making the payments on his new property.
Know more: Real Estate Prices In Trabzon 2022
3. What are the real estate options offered by the Imtilak team?
As usual, and in view of the client's financial capabilities, Imtilak company offered a range of various projects with its views and location, and with specifications that suit the client's needs and the number of his family members, and the divisions he desires.
Imtilak Real Estate offers its marketing services in Trabzon within the many diversified ownership options that cover all the wonderful areas of Trabzon.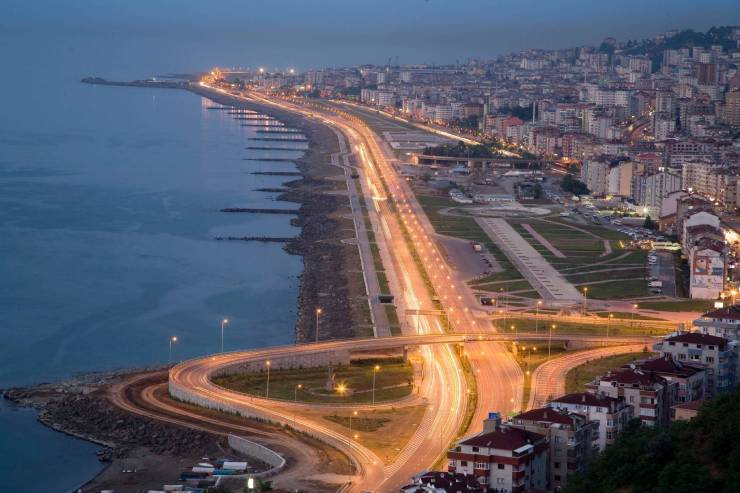 4. What services did Imtilak provide at the pre-sale stage?
Since real estate consultancy is an important pillar in generating the factor of trust between the client and the marketing company, Imtilak Real Estate company is keen to provide its advisory services in accordance with an integrated system of information that covers all the client's questions and service and legal needs, while facilitating money transfers, in addition to real estate tours, and before that the reception service from the airport.
You may also like: Advantages Of Real Estate Investment In Trabzon
5. What are the services provided by Imtilak during the sale stage?
Then our dear client recounts his distinguished experience in this context, which began with a phone conversation, then a field visit to the property's location upon his arrival in Turkey.
Imtilak Real Estate company also followed up on all the needs of registering the property as assets, by securing a tax number, fixing the title deed, opening a bank account to secure the smooth transfer process, and other services that satisfied the client.
6. What are the services provided by Imtilak in the after-sale stage?
Since devotion at work requires that the work must be perfect, Imtilak Real Estate excelled in developing its professional services to include all kinds of after-sales services, such as preparing the property for housing, managing the property by leasing it, addition to decorating and furniture services, and providing Turkish citizenship services through real estate ownership and real estate residence permit, and many other things that fall within this framework and the same field.
Mr. Omar also talks about his pleasant experience in this context within the context of his speech and testimony, which we cherish.
7. What is the level of customer satisfaction with the service provided?
Speaking of his gratitude for the safety and comfort factors that Imtilak provided, Mr. Omar advises other customers to forget all the factors of fear when dealing with Imtilak, whose experience was characterized by professionalism, away from deception, fraud, and devious means of marketing.
Why should I choose Imtilak Real Estate company when buying an apartment in Trabzon?
Imtilak Real Estate company has made effort to develop its working mechanisms in order to make real estate ownership through its multiple branches a smooth and perfect matter.
Given Imtilak Real Estate company's strong presence in the Turkish real estate field, Imtilak has excelled in providing a model of ownership that is unmatched by the quality of its services, especially in the city of Trabzon, which has received special attention from Arab and foreign investors, and aspirants to own its elegant properties nestled in the lap of stunning nature.
Discover the concept of Imtilak Real Estate to own in Trabzon and other Turkish cities, and do not hesitate to go through the experience that Mr. Omar made, and join the list of beneficiaries of our quality services.
Read also:
Living In Trabzon Turkey - Advantages, Disadvantages And Costs

Prices Of Apartments In Trabzon In Dollars And Turkish Lira
Edited by Imtilak Real Estate ©
Did you like this topic? You can share it with your friends now.