Public and private hospitals in Kocaeli: a comprehensive guide
A comprehensive guide about public and private hospitals in Kocaeli, the treatment specialties they offer, and the most important areas in them. 2022-09-05
Last update
2022-09-30
Public and private hospitals in Kocaeli: a comprehensive guide
Turkiye is progressing and prospering in all important sectors, the most important of which is the health sector, as the government, represented by the Ministry of Health, seeks to make hospitals and health care homes in the country among the most developed countries in the European continent.
Advantages of the health sector and hospitals in Kocaeli
The health sector and hospitals in Kocaeli are characterized by modernity and development, where health facilities are equipped with the latest medical devices, and the most skilled doctors and nurses of all specialties are assigned to them.
The concerned authorities in the city are seeking to build hospitals and clinics near every place where people settle. The service of government hospitals is similar to that of private hospitals, because the population distribution in the city is studied, and the population density in it is medium.
Public hospitals in Kocaeli
The Turkish Ministry of Health seeks to build public hospitals all over the country, so it has established a hospital in Kocaeli in Izmit Province, and another hospital for medical students to provide services to patients of all specialties.
Read more : Information About Kocaeli Universities 
State Hospital in Kocaeli
The hospital was established in 2006 and is located in the province of Izmit on an area of ​​21,000 square meters, and its medical staff consists of more than 100 doctors of all specialties and departments, and it forms 7 close buildings that complete medical services according to the latest systems and machines and accommodates 14,000 patients. Healthcare for 650,000 patients and visitors annually, and its professional staff performs about 12,000 operations each year.
Kocaeli University Hospital
Of all specialties, and under the supervision of the most skilled doctors, Kocaeli University Hospital receives patients from districts and districts of the state.
The hospital is located in Izmit and receives more than 400,000 patients every year, and it performs nearly 30,000 surgeries annually, and the treatment period for more than 27,000 patients stay there for treatment every year.
Private Hospitals in Kocaeli
Like any city; there are public facilities that are supervised by the state, and there are private bodies that try to match or even surpass the public sector. From this point of view, whoever settles in Kocaeli will find distinguished private hospitals that are available in the state to provide treatment and medical services to patients from the people of the region or from those who come to it and their residents.
Acıbadem Kocaeli Hospital
Acibadem Hospitals are spread in many central and important Turkish states, and there are 37 distinct branches. One of these branches is the hospital in Kocaeli, which has an area of ​​6,500 m², located in Izmit.
The hospital was opened in 2006, providing its services to the main neighborhoods surrounding the area, and receiving patients and visitors 24 hours a day, from all specialties and departments, by the most skilled doctors and assistants, who do everything necessary and with special care according to the latest equipment.
The hospital adopts health insurance (Sigorta) for employees and others, provided that its date is valid.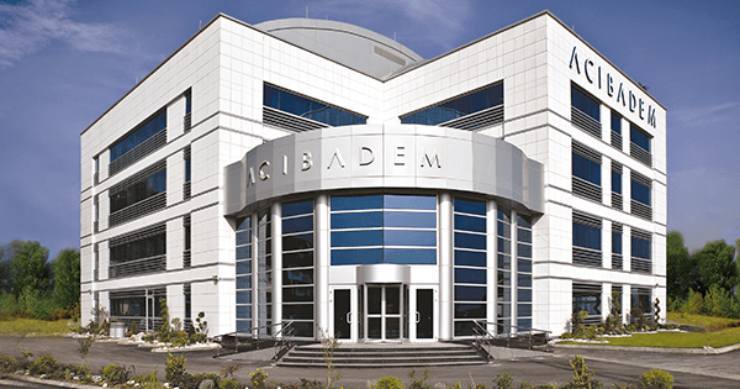 Medical Park Hospital in Kocaeli VMI Medical Park
As the largest private hospital group in Turkiye, with its experience spanning a quarter of a century, and according to the latest international standards; Medical Park Hospital seems to complete this distinguished chain with its skilled doctors and specialists.
The hospital is located in the (Başiskele) area on a land area of ​​48,000 square meters, with a capacity of 151 beds, 10 operating rooms, and more than 100 independent clinics, thus being the largest private hospital in the state.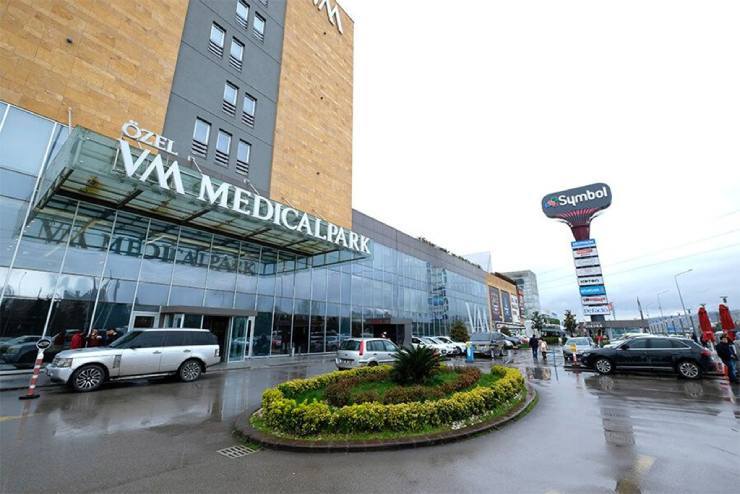 Özel Aktif Kocaeli Hastanesi Private Medical Hospital
With a capacity of up to 75 beds, and with fast and proficient service; the hospital gives its patients confidence and care.
The hospital is located in the (Başiskele) area, and the hospital staff has provided expertise and care to patients since 2002, including analyzes, diagnoses, and surgeries that are carried out to perfection, and its many advanced departments, such as operating units, child care, and intensive care rooms, according to the latest European and international standards.
Residential projects close to hospitals and public facilities in Kocaeli
For everyone who wants a peaceful life, stability in living, and proximity to the areas served by all the important facilities in the city of Kocaeli, Imtilak Real Estate offers you a group of distinguished and luxurious projects in the state, with the latest services necessary for safe and comfortable housing, and among these projects in the Izmit, the region is: (Lavid, Dora, Yovacic Hills, Garden, Yovacik City, Green Hill, Aseel Kartepe and Sea Hayat suitable sea for Turkish citizenship).
As for the (Başiskele) area, there are currently projects: (Armouni, Astbarak, and Beyzade Homes).
Read more : Properties For Sale In Kocaeli Turkey
For more information and inquiries, contact Imtilak consultants.
Edited by Imtilak Real Estate ©
Did you like this topic? You can share it with your friends now.