How to to Increase Property Value in Turkey?
Smart ways to increase value property in turkey with the best tips from real estate experts, learn how to control the property prices and to get maximum income. 2017-10-23
Last update
2021-06-04
How to to Increase Property Value in Turkey?
Table of Content


The Top Factors to Help Increase the Value of Your Property in Turkey
There are some factors that will increase the value of the property during the sale or lease, and in this context, you can do some practical steps that will contribute to increasing this value, here are some of these things:
1. Cleaning and Constant Repairing
The necessary repairs and cleaning work must be carried out prior to the sale or rental of the property in order to give an aesthetic view of the property or apartment.
2. House Utilities
Pay attention to some areas such as kitchen and bathroom in particular because these places are more scrutinized and it is desirable to change the cupboards of kitchens, bathrooms, and mirrors.
3. Property Heating System
Heating is a crucial factor in buying or renting. Thermal insulation in the property plays an important role in the heating efficiency. Therefore, the customer gives great importance to the heating system as well as to the heat and cold housings operated by LNG.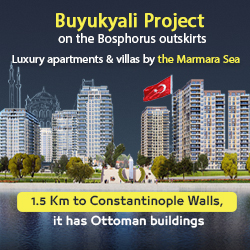 4. Walls
It is better to carry out full maintenance on the walls and floors of the property in order to give a new color and increase desire.
5. Proximity of Public Transportion
Transportation and public facilities play an important role in the sale and lease of real estate, so it is necessary to own property in central areas if the buyer wishes to invest the property for trade or lease.
6. Property Infractions and Taxes 
There are some things that must be taken into account regularly in order to avoid falling in financial fines, including follow-up taxes and debts to the property and avoid delay in order not to fall in the accumulated fines.
7. Property Security System
Safety is one of the most important factors that customers are aware of in this period. Therefore, the means available must be considered and fully applied in this context, including the safety of doors and locks, the presence of an alarm system or guard in the building.