Moroccans in Turkey: their livelihood, residence, and investments
A comprehensive guide on everything related to Moroccans in Turkey in terms of numbers, tourists and students, with an explanation of the advantages of living and residency in Turkey for Moroccans, their most important investments, and whereabouts. 2022-03-15
Last update
2022-05-16
Moroccans in Turkey: their livelihood, residence, and investments
Is life in Turkey good for Moroccans?
Morocco is one of the largest African partners with Turkey and is considered the most Arab Maghreb country that has close relations with the Republic of Turkey. The level of agreement between the two countries reached the point of signing a free trade agreement between them in 2004, which began in 2006.
The close relations between Turkey and Morocco extend to the extent that the citizens of the two countries are exempted from entry visas, as the Moroccan citizens enter Turkey without a prior entry visa, and can enjoy legal residence inside the country for a period of 90 days after the entry stamp.
The Turks and Moroccans have great commercial relations between the two countries, which amounted to a trade exchange volume of $3 billion in 2019, where the value of Moroccan exports to Turkey in the same year amounted to $827 million.
Due to this great commercial activity between the two countries, the joint cooperation agreements, and the close relations between the two governments; Turkey has become a popular destination for Moroccans to invest or settle, similar to Europe, as several statistics and opinion polls have proven that Moroccan youth and Moroccan businessmen prefer Turkey over Europe in finding investment or stability opportunities.
Several positive indicators appear on more than one level regarding the fact that Turkey is a suitable country for Moroccans to live in, and this hypothesis is reinforced by the presence of a large community of Moroccans practicing their daily lives normally in Turkey, in addition to the large Arab community living in Turkey.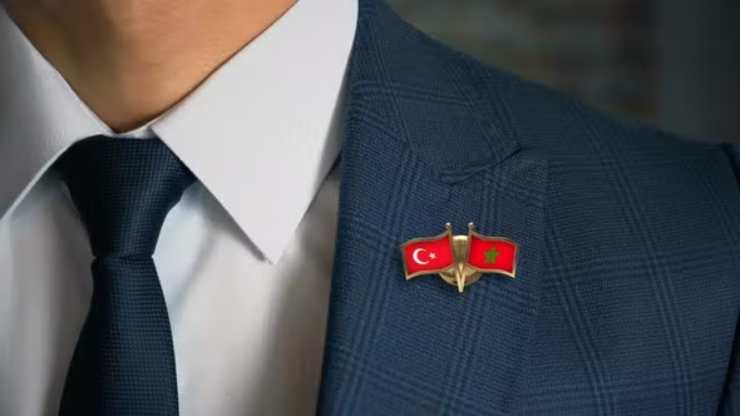 How many Moroccans are in Turkey in 2022?
There is no official statistic on the number of Moroccans residing in Turkey for the year 2022, but it is noticeable during the last ten years an increase in the size of the Moroccan community residing in Turkey, where their numbers are estimated at more than 22,000 people.
The categories of the Moroccan community residing in Turkey are divided into several types, and the youth group controls the largest size of the community, especially the students' category, in addition to the category of businessmen and investors.
Moroccan tourists in Turkey
Turkey has recently emerged as a major tourist destination for Moroccans. As a result, tourism companies in the two countries have been active in conducting tour convoys on a regular basis, as the number of Moroccan tourists coming to Turkey during 2019 reached 234,000 visitors.
The number of daily flights between the Moroccan city of Casablanca and Istanbul reached 3 flights per day with large aircraft, in addition to a daily flight between Marrakesh and Istanbul, two flights per week between Casablanca and the Turkish city of Antalya, and seasonal flights between Tangiers and Istanbul.
The absence of a visa between the two countries is a factor that has increased the desire of Moroccans to travel and tourism to Turkey, where Moroccans can reside in Turkey for 90 days after the entry stamp, and Istanbul and Antalya are the two main destinations among the Turkish states that Moroccan tourists visit.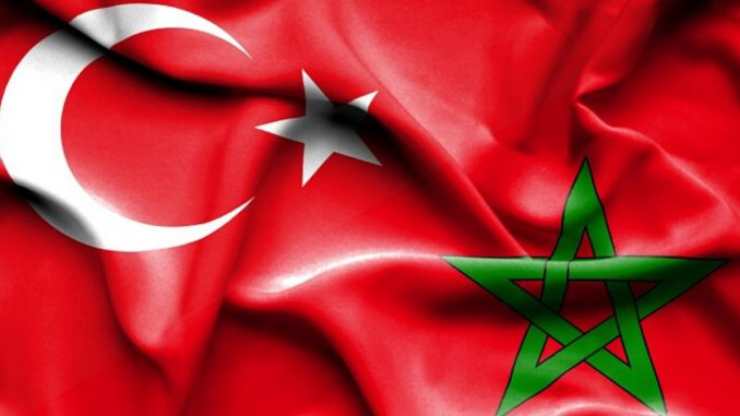 Moroccan students in Turkey
The Moroccan community residing in Turkey includes a large number of students who study in various Turkish universities, and they are distributed in various Turkish cities and states.
Many Moroccan students benefit from the Turkish government scholarship offered by Turkey to foreign students, and tens of thousands of students apply for it annually from all over the world.
The category of students from the Moroccan community residing in Turkey includes university and graduate students, in addition to students of institutes and languages ​​in various scientific, technical and professional disciplines.
Moroccan students are active in establishing many groups and representations that establish good relations with the responsible authorities in Turkey, in addition to the various cultural and social events that Moroccan students and Turkish students participate in, with the aim of exchanging different cultures between peoples.
The presence of the Moroccans in Turkey
The largest number of the Moroccan community in Turkey resides in Istanbul, and the cities of Antalya and Izmir come second in terms of the number of Moroccans residing in Turkey.
Moroccans are present in Istanbul in different regions, such as Bahçelievler, Avcilar, and Bakirkoy, in which there are young people and students, while Moroccan families are located in Sisli, Basaksehir, and Esenyurt.
You can find out more in our article about living in Turkey and what are the costs and advantages.
Residence in Turkey for Moroccans: conditions and ease of obtaining
Moroccans enter Turkey without a prior entry visa, and they are allowed to reside in Turkey after the entry stamp for a period of 90 days, and whoever wants to reside more than that, he must submit an application to the Turkish Immigration Department a maximum period of two months before the end of the period of legal residence.
The legal residence permit for Moroccans in Turkey is obtained according to the mechanism followed with foreigners and applicable in Turkey, where all types of residency are obtained, from study residency after registration at the university, or residency by owning a property, or work permit if you obtain a work permit from the Ministry of Labor Turkish or family residence if you marry a Turkish citizen, or short (tourist) residence after submitting the necessary documents.
The Moroccan citizen is not exposed to any exceptions or obstacles during his transactions to obtain legal residence in Turkey unless there are matters outside the legal framework and in violation of Turkish legal legislation.
Moroccan investments in Turkey
More than 160 Turkish companies specialized in many different fields operate in Morocco, providing more than 8,000 job opportunities for Moroccans. On the other hand, many Moroccan companies operate in Turkey, and Moroccans invest in many vital sectors in Turkey, such as real estate, trade, and import and export.
Morocco Exports to Turkey many products and commodities, such as fodder, phosphates, and cars. Morocco also imports textiles, cars, and iron from Turkey.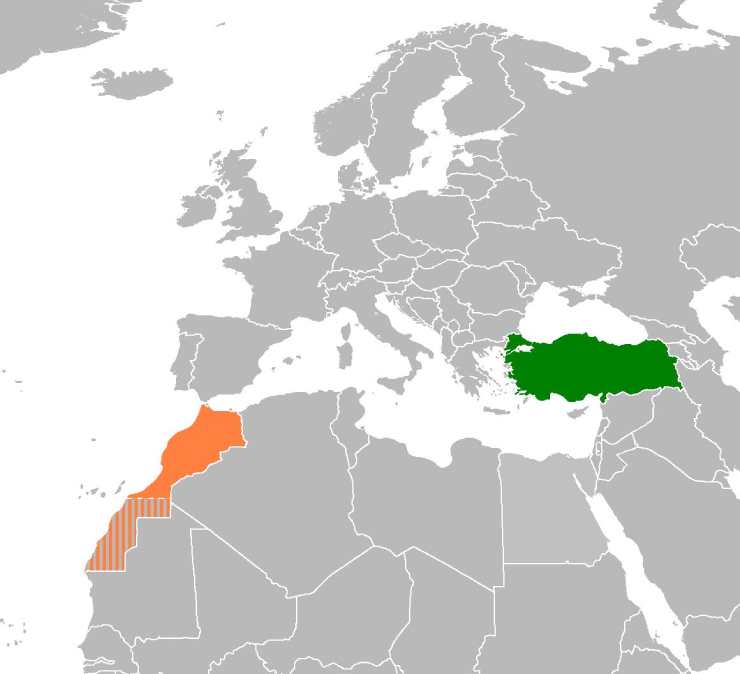 Moroccans buy real estate in Turkey
According to Turkish law, Moroccans have the right to own and buy real estate within Turkish territory without any obstacles or legal problems.
Under Turkish law, it is also possible to benefit from the law on granting Turkish citizenship to foreign investors in the Turkish real estate sector, where Moroccans can obtain Turkish citizenship by buying a property in Turkey worth $250,000.
Since 2012, after the issuance of the amendment to the Turkish law regarding foreign ownership of the real estate in Turkey, there has been a presence of Moroccan buyers buying real estate in the country, as Moroccans' purchase of a real estate in Turkey has focused on the cities of Istanbul and Antalya.
The purchasing objective of Moroccans who buy real estate in Turkey varies, some of them buy with the aim of investing, others with the aim of obtaining Turkish citizenship, and some of them aim to settle and live in Turkey.
Edited by Imtilak Real Estate ©
Did you like this topic? You can share it with your friends now.