The most famous international and Arabic schools in Alanya
A guide to the best public, international and Arabic schools in Alanya, including their prices, areas, and the most important residential projects nearby 2022-08-08
Last update
2022-09-26
The most famous international and Arabic schools in Alanya
The volume of real estate investment in Alanya is increasing, and there are many housing facilities and projects. Perhaps schools are the most important thing that a foreign and Arab investor thinks of who wants to settle in the Alanya region, as these schools increase little by little with the increase of foreigners in this beautiful city.
The reality of school education in Alanya
The Turkish government obliges citizens to educate their sons and daughters until they complete the secondary stage, knowing that each stage of study in Turkey lasts four years.
The Turkish government, represented by the Ministry of Education, attaches great importance to science and education. The tourist city of Alanya enjoys its share of this interest, like the rest of the Turkish cities, which are witnessing a great urban renaissance and development. Extensive infrastructure has been established to keep pace with technical development, and schools have been equipped with the latest educational means.
Public schools in Alanya
The Ministry of Education has established more than 372 schools for all levels, primary, preparatory and secondary, spread throughout Antalya, distributed according to need and population density, and equipped with modern and advanced means. The share of Alanya province was 158 schools.
It is worth noting that secondary schools in Turkey have branches that branch out to reach 11 branches, divided between scientific, social, professional, artistic, and open.
Conditions for accepting foreigners in public schools in Alanya
Arab and foreign students who wish to study in the public schools of the Turkish Ministry of Education in Alanya can enroll for free, after submitting some of the important documents required, which are:
The student's passport is translated and notarized.
Tourist residence permit or student residence permit.
Document of the student's completion of the previous grade at school in their country.
A rental contract with the address of the residence to determine the nearest school.

Read also: Living In Alanya Turkey: Advantages, Disadvantages, And Costs


 The best international schools in Alanya
There are many private international schools in Alanya province, which compete with each other to provide the best advantages for their students and to adopt the important international languages ​​that are widespread in the world, but we mention some of the most important of these schools in the following table:
School name

Curriculum

Address

Nearby projects

Özel Alanya Kampüs Anadolu Lisesi

 

Turkish/English

Şekerhane, Berberoğlu Sk. No:4, 07400 Alanya/Antalya

Nist, Alanya Moon, Rabia Tower and Twins

Özel Yaşam Tasarım Okulları Fen Lisesi

Turkish/English

Oba Mah. Tosunlar Cad. No:20, Alanya / Antalya

Nist, Alanya Moon, Rabia Tower and Twins

Özel Alanya İTÜ ETA VAkfı Doğa Koleji Ortaokulu

Turkish/English

Kestel Mah. Sigorta Cad. No:18/1, Alanya / Antalya

Nist, Alanya Moon, Rabia Tower and Twins

Özel Alanya Hamdullah Eminpaşa Anadolu Lisesi

Turkish/English

Çarşı Mah.hamdullah Emin Paşa Cad.kızılyol Alanya/antalya

Nist, Alanya Moon, Rabia Tower and Twins

TED ALANYA KOLEJİ

Turkish/English

Oba Mah. Karakocalı Cad. No:8 / ALANYA

Nist, Alanya Moon, Rabia Tower and Twins
Prices of international schools in Alanya
Each school has its own management, financial policy, and advertising promotional campaigns to attract students, so it is not possible to set a specific fee or installment for international schools in Alanya. They differ according to the school, location, distinction, classification, and certificate. The school stage also affects the annual fee, as well as the method of payment and other factors determined by the administrations in each school.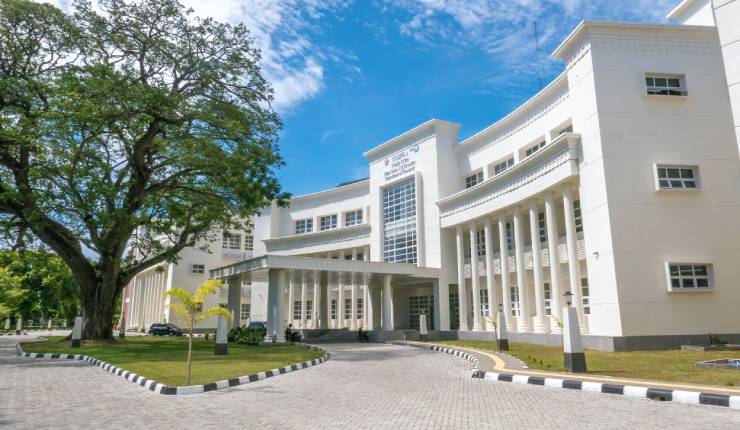 The best Arabic schools in Alanya and nearby areas
Arabs are interested in English as a language of instruction, as they found available in Turkish international schools in the region. This may have led to a lot of Turkish international schools and a little Arabic in Alanya province.
In this table, we review the existing Arab international schools in the district and the nearby schools in other regions.
| | | | | |
| --- | --- | --- | --- | --- |
| School name | Curriculum | Area | Address | Nearby projects |
| Beladalker School | Iraqi | Alanya | Kestel, Hastepe Cd., 07450 Alanya/Antalya | Nist, Alanya Moon, Rabia Tower, and Twins |
| Al Fayez International School | Arabic/British | Muratpaşa | Güzelbağ, 2213. Sk. No:14,07230 Muratpaşa/Antalya | Port Residence & Cruise Project |
| Iraq's Mesopotamia School | Iraqi | Kepez | Fabrikalar, Fikri Erten Cd. No:89,07090 Kepez/Antalya | Antalya Residence, Nefes Antalya, Olive Garden & Antalya Project |
Prices of Arab schools in Alanya
School prices in general and Arabic in particular vary from year to year based on general economic factors and educational factors specific to each school. These factors are related to its location, classification, and stage of the study, in addition to the approved curriculum, teaching efficiency, and other criteria determined by the administration of each school according to the circumstances and considerations specific to the administration of each one.
For more information and details about the investment and residential projects close to schools, do not hesitate to contact Imtilak Real Estate consultants.
You may also be interested : 
Edited by Imtilak Real Estate ©