Top Factors to Help Selling Your House
The best tips for investors to selling property fast and ensuring the maximum income rate, read about the important things you should pay attention to before selling. 2016-12-09
Last update
2021-10-23
Top Factors to Help Selling Your House


The Most Important Things You Should Consider Before Selling Your House
In case if you decided to
sell your house
there are five things you should consider and pay attention to:
Determine the Suitable Price for Sale
Ask a help from specialized person to evaluate the house price, most often, if the price set for sale is not based on current market prices, it will attract the wrong buyer, which will result in a non-sale, or the real estate ad may remain posted for a longer period or may result in selling at a lower price than the market price. It is therefore advisable to refer to a trusted house evaluating companies such as Imtilak Real Estate to determine the optimal selling price.
Follow an Adequate Marketing Strategy for Your House
To reach more potential customers, you have to ensure that your property is marketed appropriately, so ask help from real estate and construction companies to market your property, and you may need to deal with advertising companies.
A Constant Following-up the Customer
Be sure to keep in touch with potential customers, either by telephone or mail and talk to them in order to reach a mutually agreeable point of agreement satisfies both parties.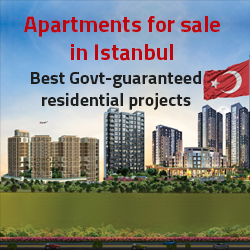 Checking the Customer's Background
Sometimes, Sales require entering those we do not know to see the house from the inside, and at this risk, the least they may steal your lightweight things and heavy in value, so check the identity of the buyer and his address.
Deliver the Right Image of Your Property
In order to convince the buyer, you have to answer the questions correctly and clearly, and know that you will not be able to sell it by praise or compliments, your answer to the obvious questions in the mind of the customer, will facilitate the process of purchase and make it fast, nowadays, the buyer has become an expert and knowledgeable, so be prepared for every question he may ask.
Edited by: Imtilak Real Estate ©