Information About Property Taxes in Turkey 2022
An investment study regarding property tax in Turkey, who is entitled to exemption from real estate tax in Turkey, also learn about the fine delay in terms of property ownership. 2018-01-02
Last update
2022-06-10
Information About Property Taxes in Turkey 2022
Table of Content
Introduction to Property Tax System in Turkey

Property tax is paid in two equal installments per year. The first installment is paid in March-April-May and the second is in November. There are some cases where the property tax is exempted.
Tax Exemption and Delay Fine in Turkey
The tax exemption cannot be used by persons who own more than one property. The benefit of tax exemption can be used by relatives of martyrs, soldiers, disabled persons, unemployed persons and retirees in the event that conditions are met for this purpose.
On the other hand, the real estate tax should be paid by the property owners as with the case of the other taxes, some penalty procedures are applied in case of failure to pay the property tax. A penalty is added in the first stage in case of delay in paying a certain percentage, Where the rate of 1.40 percent of the total tax value in the form of a fine in case of delay will be added.
This fine could not be deleted but added in each year where it is not paid, the law provides that this tax is not deductible in the event of passage of time and the transfer of the subject to the Turkish courts for decision. The law states that the tax start date will be considered.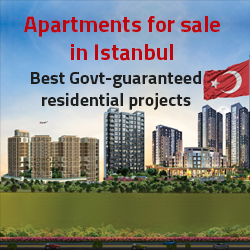 Source: Yeni Emlak