Yemenis in Turkey: Their living, residency, and investments
Your comprehensive guide to learn about the life, residence, and investments of Yemenis in Turkey. Also, learn about the number of Yemenis in Turkey, their locations, and many important issues with Imtilak Real Estate. 2022-02-11
Last update
2022-08-04
Yemenis in Turkey: Their living, residency, and investments
Everything related to the topic of living in Turkey for Yemenis through Imtilak Real Estate.
Is living in Turkey good for Yemenis?
Turkey has provided the appropriate environment for stability and decent living for many Arab investors. It is noted in the real estate reports that the number of Yemenis coming to live and own real estate in Turkey has increased significantly over the past years.
Many Yemeni investors have benefited from the laws enacted by the Turkish government in 2018, which allowed them to obtain Turkish citizenship in exchange for buying a property worth $250,000, or a real estate investment of $500,000.
Yemenis in Turkey found all the elements for a comfortable life, as it was easy to adapt to the Turkish Muslim community, which in many of its traditions is similar to its Arab counterpart.
The Arab international schools, some of which adopt the Yemeni curriculum in teaching, provided the ideal education for Yemeni students in Turkey, and many Yemeni restaurants spread in different parts of Istanbul, offering them Yemeni dishes that make the Yemeni feel good to live in Turkey as if it were his country of origin.
Most importantly, Turkey constitutes a solid base for creating real estate investments and obtaining through this the real estate residence permit, which is also granted to the family and children under the age of 18, which in turn paves the way for obtaining Turkish citizenship.
Therefore, it can be said that Turkey is the ideal country that provides a decent life for Yemenis in Turkey.
How many Yemenis are in Turkey in 2022?
The unfortunate conditions that Yemen has been experiencing in recent years have caused many Yemeni citizens to come to Turkey for work and stability, and to organize their affairs in Turkey, the Yemeni Community was established on the twelfth of September 2015 in Istanbul.
According to news issued by the head of the Yemeni community in Turkey, Mr. Yasser Al-Sheikh, the number of Yemenis in Turkey is about 30,000, and they work in various fields, such as media, teaching, real estate investment, trade, and other professions.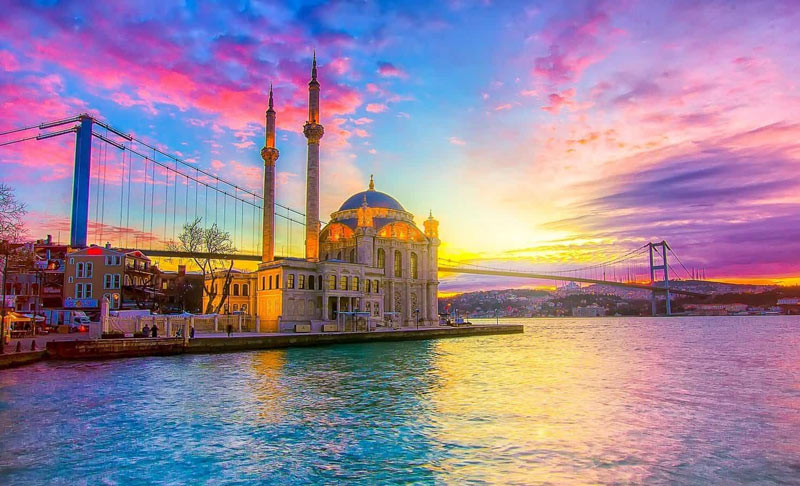 Yemeni students in Turkey
During the visit of the Yemeni cultural attaché in Turkey, represented by its president, Tariq Mukhtar, and the accompanying delegation to Istanbul Gelişim University, the head of the cultural attaché Tariq Mukhtar expressed that Yemeni students in Turkey prefer studying in Turkish universities over many universities in European countries, and indicated that their numbers It is increasing day by day.
It is worth noting that a group of Yemeni student volunteers has formed what is known as the General Union of Yemeni Students in Turkey, with the aim of serving Yemeni students in Turkey, providing the necessary facilities for them, and conveying the voice of the Yemeni student in Turkey to the concerned authorities.
The General Union of Yemeni Students in Turkey was formed as a distinct democratic union experience, and it has branches in more than 40 Turkish states and offers various activities for students.
Is there an asylum for Yemenis in Turkey?
Due to the political upheaval in Yemen in recent years, some Yemeni citizens have been forced to leave their country and come to Turkey as refugees, and they are included under temporary protection in the Law on Foreigners and International Protection in Turkey.
It is noteworthy that the Law on Foreigners and International Protection in Turkey were ratified by the Turkish Parliament on April 4, 2013, and was published in the Official Gazette No. 28615 issued on April 11 of the same year.
Following this decision, Turkey has formed the largest incubator for many citizens of the countries in which wars broke out, and it has taken it upon itself to provide the necessary support to all Yemeni refugees in Turkey.
The areas of Yemeni presence in Turkey
Istanbul is one of the most preferred areas for Yemenis to live in, it's the utopia that Yemenis go for investment, study, work, or tourism.
Istanbul provides all the elements that the Yemeni citizen needs, whether the strong ground needed to establish real estate investments and conduct business, or the solid base that is required for studying in universities that are widely spread in them, or the multiplicity of archaeological areas and various landmarks for tourism in various parts of it.
In addition, the great facilities granted to the Yemeni community encouraged them to turn to Istanbul.
Not to mention, the high-level delegation from the Yemeni community in Istanbul held a meeting with Turkish Interior Minister Suleiman Soylu, to discuss a number of issues related to Yemenis residing in Turkey. As a result of this meeting, the delegation was able to obtain some facilities related to obtaining residency for two years and to facilitate the process of obtaining a visa for Yemenis to enter Turkey.
In addition to the city of Istanbul, there is a section of Yemenis who prefer to live in the political capital of the country, as they are concentrated in areas such as Çankaya and Yenimahalle, and other central areas in Ankara.
There is another section of Yemeni citizens who want to live in a calm and calm atmosphere far from the hustle and bustle of major cities and prefer to live in cities such as Konya, Bursa, and Izmir.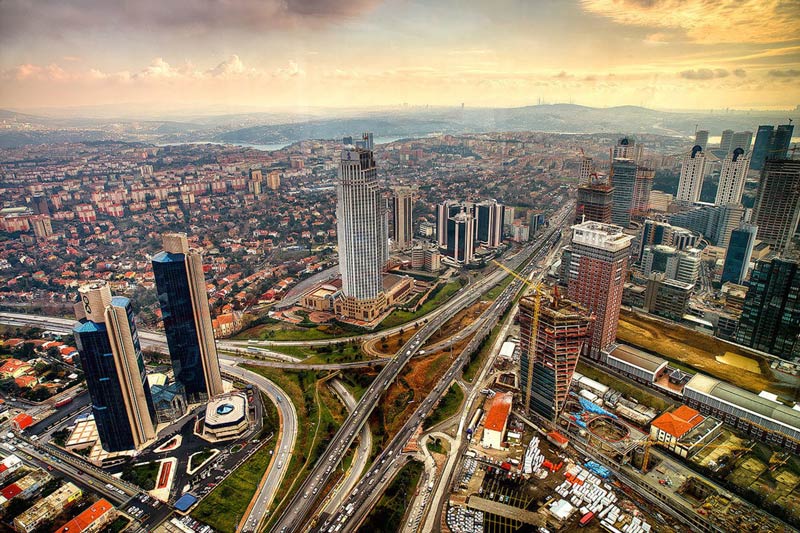 Residency of Yemenis in Turkey: Is it easy to obtain a residence permit?
Yemenis can benefit from the facilities provided by the Turkish government to foreign investors, whereby the Yemeni investor can buy a property worth $250,000 and obtain Turkish citizenship, according to the amendments to the executive regulations of Turkish citizenship laws issued in 2018.
As for the issue of Yemeni residency in Turkey, a Yemeni citizen can, by purchasing a property in Turkey, obtain real estate residency for himself and his children under 18 years of age. This residency can be obtained by submitting the following papers to the Directorate of Immigration in the state in which you reside:
Getting a tax number
Translating passport into Turkish
certification of the translated passport with a notary public, or through Turkish embassies abroad.
Two personal photos.
Pay the Title deed fee.
The presence of the concerned person or his official agent, by submitting a notarized power of attorney (the notary).
The Yemeni investments in Turkey
Real estate sales and Yemeni investments in Turkey increased by 536% during the first nine months of 2019, compared to the same period in 2015.
According to the data of the Turkish Statistical Institute, the number of apartments purchased by Yemeni investors in Turkey reached 1,082 during the period between January and September of 2019, compared to only 170 apartments in the corresponding period of 2015.
Real estate sales for Yemeni investors witnessed a rise in the year 2021, as the number of properties purchased by Yemenis in Turkey reached 1,332 properties.
Yemenis buy real estate in Turkey
The Turkish law issued in 2012 granted the right to grant all Yemeni investors the right to own real estate in Turkey without restriction or condition. According to this decision, the Yemeni citizen can own all types of residential, commercial, and tourist properties in Turkey, such as apartments, luxury villas, shops, commercial offices, warehouses, hotels, apartments, buildings, lands, and farms.
Edited by Imtilak Real Estate©
Did you like this topic? You can share it with your friends now.