Apartments for sale in Gulbasi, Ankara
Are you looking for apartments for sale in Gulbasi, Ankara? Check the best offers of Imtilak Real Estate, and learn the prices and all the details you need. Contact a real estate consultant in Turkey now.
Properties found: 2
USD

EUR

SAR

AED

KWD

OMR

QAR

BHD

JOD

DZD

YER

TRY

GBP

CHF

CAD

AUD

CNY

RUB
02/2022 Incik 1619 - IMT
Cheap apartments for sale in Gülbaşı, Ankara featuring wonderful views extending to Lake Mogan, with...
Starting at
264,000 $
10/2022 Bellapais Project 1608 - IMT
Apartments for sale in Gölbaşı, Ankara, near the center of the Turkish capital in an area rich in ga...
Starting at
282,000 $
What distinguishes the Gulbasi district in Ankara?
Gulbasi is described as the green metropolis of Ankara, distinguished by the beauty of its nature and its rising investment value, due to its location in a new expansion point of the city. The importance of the Gulbasi region stems from its geographical location close to the capital, Ankara, its natural areas, its pure lakes, its forest trees spread over large areas, its many plants, and its ancient archaeological areas are a great attraction for tourists from all over the world.
Gulbashi is distinguished by its many tourist areas, the most prominent of which is the (Mogan) Lake and Park, which is about 5 km away from the district center, and it is equipped with large recreational areas for the family, and places for children to play.
There is also the Ataturk Coast Park in the region, which is located on the coast of the wonderful large lake and is only 2 km from the center of the region. There is also Lake Eymir, which is no less beautiful than the first lake, in addition to some archaeological sites such as caves, Tulumtas caves, and Ankara Castle.
There are also tourist places in Gulbashi that are preferred by the local population and visiting tourists alike: such as the Youth Park, the (Ulyagül) Museum, and many other natural and tourist areas.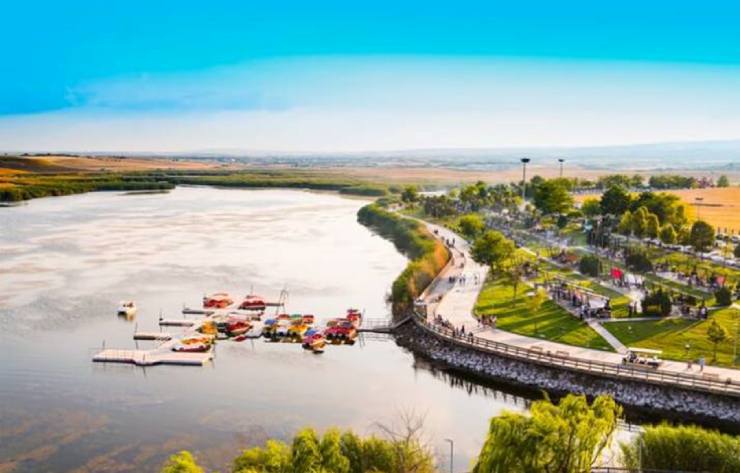 What are the advantages of buying an apartment in Gulbashi, Ankara?
Owning an apartment in Gulbashi means choosing a vital place that is strictly administratively organized, very close to the capital and its airport, which is about 33 km away, and which has a wide and developed infrastructure, surrounded by charming nature, lush gardens, and a thriving investment horizon.
Gulbashi has a wide infrastructure spread across its neighborhoods, and this infrastructure has been developed to keep pace with the era of modernity and progress and to be suitable for Ankara's real estate investment projects that are constantly growing.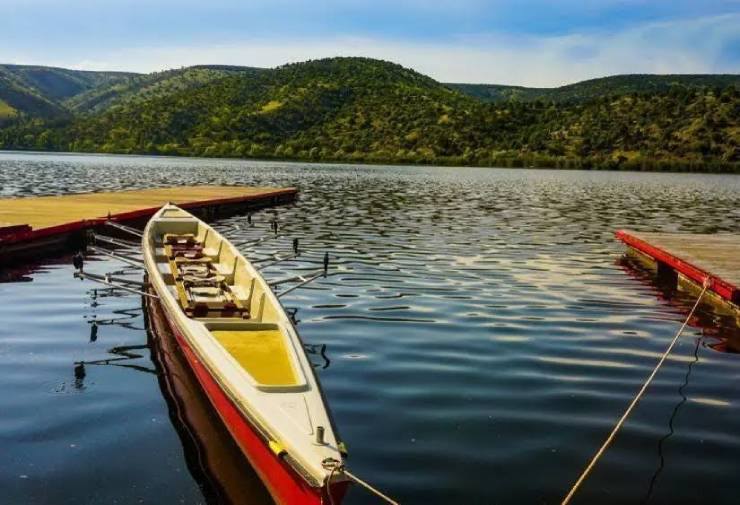 Apartment prices in Gulbashi, Ankara
When talking about the prices of apartments in Gulbasi, Ankara, we can say there is infrastructure available and suitable for living and investment in the region, for everyone who wants to own an apartment or a luxurious detached house in the beautiful and upscale Gülbaşı area. As the region is a good choice, due to its advantages that make it the focus of the attention of investors. Therefore, the region is witnessing a wide construction renaissance, and competition by construction companies to provide the best offers in cash and installments at the most appropriate prices.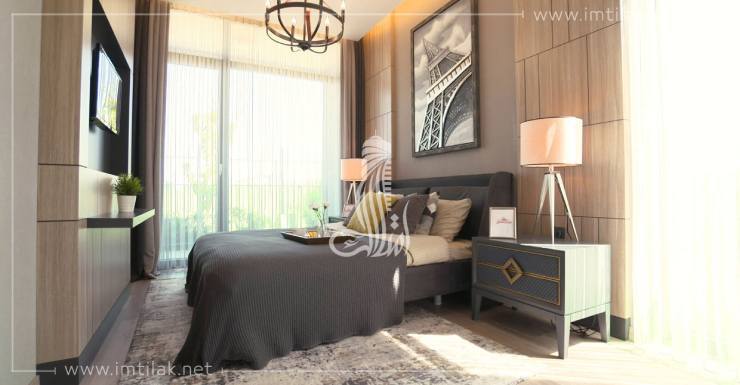 Offers for apartments for sale in Gulbashi, Ankara
Imtilak Real Estate company offers you a range of housing and investment options in the vital Gulbashi area; such as the Incek project: which offers luxurious and cheap apartments when compared to others, and the Bellapais project: which provides modern and smart apartments with integrated services that suit the high taste of families, and other distinguished projects in which there are apartments for sale in Gulbashi, Ankara.
Imtilak Real Estate services within the Gulbashi district in Ankara
When talking about the services of Imtilak Real Estate, the leading real estate company - in the real estate market in Turkey - within the Gulbashi area in the Turkish capital, Ankara, we can say that Imtilak provides the service of studying the best suitable quotations, legal registration, and real estate mediation, as well as all that is related to the investor's preferences in terms of post-ownership services and additions.
To guarantee the best offers for buying an apartment in Gulbashi, Ankara, and for more details, you can contact representatives of Imtilak Real Estate Company to provide all distinguished real estate consultations and services.
Edited by Imtilak Real Estate ©
Do you like this topic? You can share it with your friends now
GÖLBAŞI Region Report


The most favorite cities for foreign investors
The nationalities that owned the most in Turkey