The most important 6 advantages of real estate investment in Turkey
Find out about the advantages of real estate investment in Turkey in 2022, and also read about how real estate has been affected by the Turkish lira crisis; All of that, and more at Imtilak Real Estate. 2022-02-14
Last update
2022-11-10
The most important 6 advantages of real estate investment in Turkey
Turkey topped the European countries in selling the largest number of real estate during 2021, at about 1.5 million, according to the data of the Turkish Statistics Authority, and the closest European country to it had registered only 1.3 million properties; To answer the question: Why real estate investment in Turkey? Imtilak Real Estate will present the most important 6 advantages of real estate investment in Turkey.
What are the advantages of real estate investment in Turkey?
1. Excellent returns increase over time
Investing in real estate in Turkey provides a profitable investment return, based on the attractive force of tourism in Turkey, which is manifested in its best forms during the tourist periods and seasons, through the demand for renting homes during those seasons distributed throughout the year. Therefore, a thoughtful investment in real estate, which is very popular during the tourism seasons in Turkey, can provide encouraging profits and a good investment return.
Real estate investment is generally known for maintaining its real value, and the value of the property may often increase, bringing annual profits through investment returns obtained through resale or leasing to 12% of the value of the original property.
The advantage of real estate investment returns in Turkey increases, especially if the real estate ownership in Turkey is long-term, which means that the value of the property will rise after years, and thus the capital will increase.
Besides, investing in a country like Turkey is a safe investment, in addition to the many and continuous demands for rents in Turkey that make the additional income expected from renting the property a semi-fixed income.
Here, we should point out two points:
Caution should be taken to purchase the property at a competitive price for similar properties.
Then taking great care of the issue of investing it optimally; by renting it at a special rent, or by selling it at a price better than its price at the time of its purchase.
For the last point, we advise you to benefit from the advice of Imtilak Real Estate, which is ready to provide it through all stages of real estate investment in Turkey.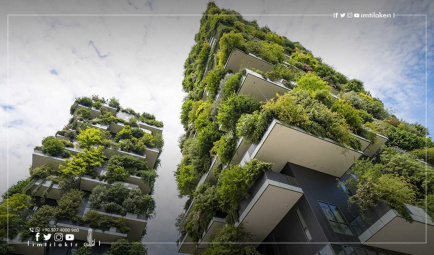 2. Possibility to obtain Turkish citizenship
What increased Turkey's importance to be among the best countries in the world for real estate investment, is linking the granting of Turkish citizenship to owning a property worth $250,000, whether the property is an apartment, an office, a villa, or a shop, and on reduced terms, which was considered a strong motivator, especially for those coming from unstable countries, to buy real estate in Turkey, even if this is accompanied by an increase in real estate prices in Turkey, which means that the demand for real estate in Turkey will remain despite all circumstances.
The Turkish government has shown great seriousness in this matter, especially since a large group of investors obtained Turkish citizenship within only 90 days after completing the purchase process. This procedure and other Turkish government facilities encouraged many of Arab investors and neighboring countries, to turn out significantly to make investments. Real estate in Turkey to gain profit and acquire citizenship at the same time.
The effects of allowing the granting of Turkish citizenship in exchange for buying a property by owning a property on the percentages of real estate purchase with the aim of citizenship have appeared among all transactions of foreigners buying real estate in Turkey, as more than - one-fifth of real estate investments for foreigners in Turkey for the year 2021, and about 40 of their investments in real estate Istanbul - It was to obtain Turkish citizenship.
3. Turkish government support for the real estate sector
Among the advantages of real estate investment in Turkey is that the Turkish government has given special importance to the real estate sector through many real estate campaigns in the past years, and the President of the Republic of Turkey, "Recep Tayyip Erdogan" had made a special appeal in 2017 to revitalize real estate companies throughout Turkey by organizing many real estate promotion campaigns, perhaps the largest of which offered the sale of apartments throughout Turkey in comfortable installments of up to 240 months.
The main activities undertaken in this context include:
Some real estate companies have sought to completely cancel the interest at the direction of the President of the Republic.
Advance payments for those wishing to own in installments were reduced, and the percentage was withdrawn from 25% to 20%.
Foreigners and expatriates have been exempted from value-added tax while buying real estate.
Turkish law grants the foreign investor the right to obtain real estate residency for him, his wife, and his children, in return for buying a property there.
On September 18, 2018, a decision was issued in Turkey to grant the right to apply for Turkish citizenship to a foreign investor who owns a property worth $250,000.
4. The Turkish real estate market is full of promising and distinguished opportunities
The Turkish real estate market offers multiple and varied opportunities and options, and this diversity is one of the main reasons for the strength and distinction of real estate in Turkey, which is due to the vastness of Turkey, the different nature and climate of its cities, and the strength of the infrastructure, which means the multiplicity of real estate options in the country, and its price competition, which gives growing opportunities in Turkey's real estate, from east to west, and from north to south, and whether those real estates are commercial, such as commercial offices and shops, or are they residential, such as villas and apartments.
What enhances the strength of real estate investment opportunities in Turkey is the permanent rise in apartment prices in Turkey due to continuous foreign demand.
5. Real estate prices are cheaper compared to Europe
Real estate prices in Turkey are described as significantly cheaper than those in Europe, with infrastructure advantages, close to the structure of developed European countries.
Turkey's real estate is suitable for all budgets, with many facilities and incentives that make investing in Turkey an encouraging opportunity, in addition to the various attractions that attract attention in Turkey, from a wonderful climate, a promising economy, a huge real estate market, and many tourist and historical attractions that attract tourists from different countries all over the world, all this makes investment and residence in Turkey a profitable, ideal option by all standards.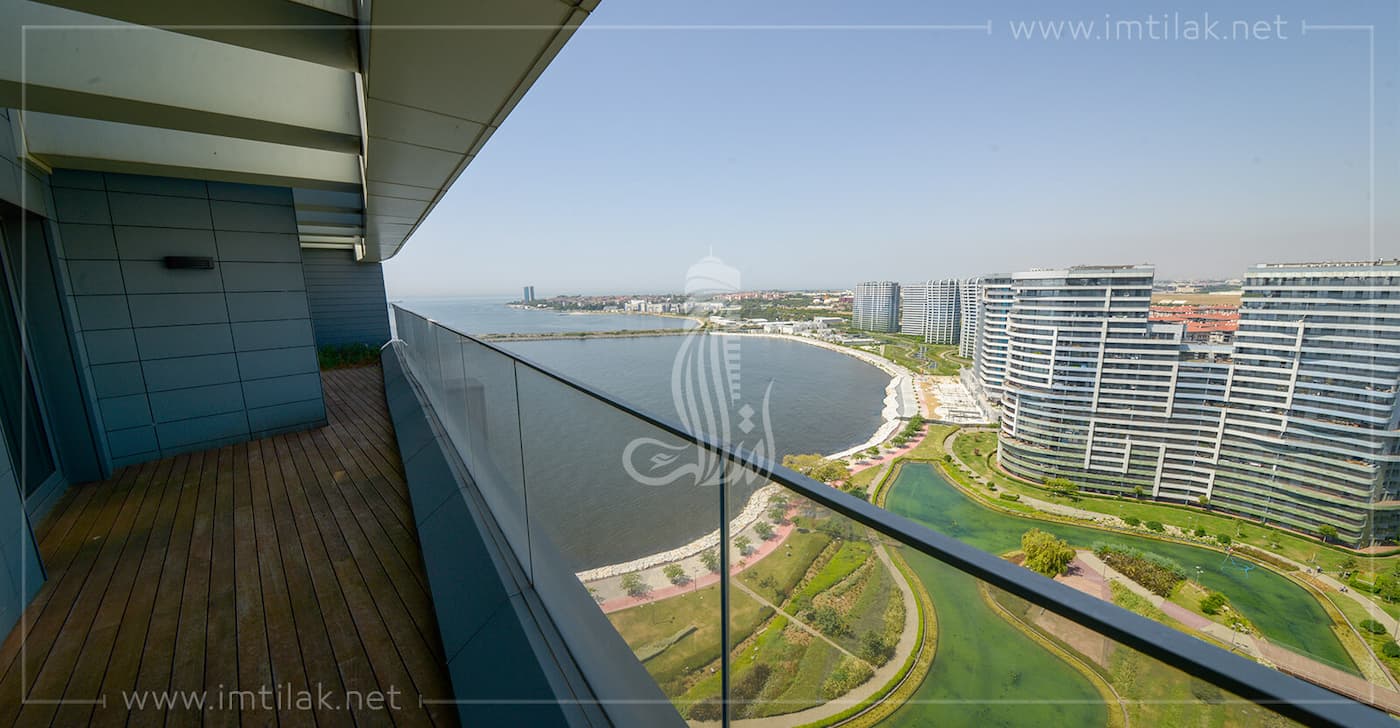 6. Tax exemptions for foreign investors
The Turkish government continues to provide the necessary facilities for foreign investors, to increase foreign flows to the country, and among these facilities is the exemption from value-added tax in Turkey, which belongs to foreign investors not residing in Turkey.
It is known that the value-added tax in Turkey varies between 1% to 18% of real estate sales, and thanks to this exemption, foreign investors can benefit from the tax exemption in Turkey, and save a large amount of money when investing in real estate in Turkey.
Tax exemptions in Turkey are considered an effective tool in the hands of the economic decision maker to revitalize the local economy, in addition to being a catalyst for attracting foreign investments.
These cuts included a series of decisions that specifically addressed the real estate sector in Turkey, which played an active and positive role in motivating the foreign investor to acquire more real estate, which helped spread more blood in the veins of this important sector, and contributed to reviving the real estate market in general.
Is real estate investment in Turkey protected against inflation?
As for the impact of inflation on real estate investment in Turkey, there is no doubt that it has negative effects on the local consumer price index, whose income depends on the Turkish domestic market.
As for the impact of inflation on foreign investors who deal in foreign currencies other than the Turkish currency, and thus bring their investment money from outside the Turkish local market, these investors will not affect the high rate of inflation on buying and renting for them, but the high inflation may be beneficial to them sometimes buying and renting real estate becomes less expensive, when comparing their foreign currencies to the Turkish lira.
How has the Turkish lira crisis-affected investors in the real estate sector?
Experts believe that the decline in the value of the Turkish local currency does not necessarily mean a weak economy because the Turkish economy is based on 3 main sectors: industry, trade, and real estate. All of these sectors showed strong performance in their indicators, especially Turkish industries, whose exports reach 126 countries around the world.
It recorded $200 billion on an annual basis in the latest official statistics. Therefore, the decline in the price of the Turkish lira is counterproductive to real estate prices that are rising due to the increase in demand from the foreign investor, taking advantage of the decline in the local currency, and the increase in demand leads to a decrease in supply, and thus an increase in the price, which increases the ability of Turkish real estate to maintain its prices achieved by its market values.
Edited by Imtilak Real Estate©
Did you like this topic? You can share it with your friends now.