Information on the Atakoy district of Istanbul
Important and comprehensive information on the Atakoy region of Istanbul, its location, the nature of living in it, tourist places and nature, the advantages of investing in it and more. 2021-01-15
Last update
2022-05-11
Information on the Atakoy district of Istanbul
When mentioning the magnificence and progress of architecture integrated with nature and the sea, the Atakoy region is at the forefront, by offering high service facilities that give its residents an atmosphere of calm away from the noise of Istanbul, which makes it a promising and encouraging future investment destination.
Where is the Atakoy district in Istanbul?
Located in the European section of Istanbul, the luxurious Atakoy region overlooks the Sea of Marmara and is surrounded by a spectacular public service network of vital and recreational connections and facilities and a charming beach. It is 43 km away from Istanbul's new airport, and today it is considered a favorite destination for buying real estate by wealthy people, those who run for comfort and luxury housing features.
Advantages of housing in Atakoy
Atakoy is characterized by its modern and striking urban style, for residential complexes, and the integration of this with the presence of coast on the sea impresses the entire population of Istanbul. In addition to its proximity to the Metrobus Line on the E-5 highway, there are malls, hotels, high-end restaurants, an integrated amusement park, and nearby universities.
See the offers of apartments for sale in the Istanbul Bakirkoy among many of the best apartment blocks in the area.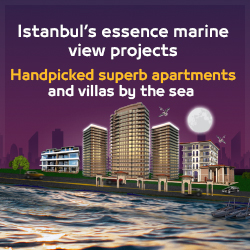 The best places in the Atakoy region
Atakoy Coast
It's one of the most entertaining destinations that allow visitors to enjoy the atmosphere of swimming in clean water, having a dazzling day of psychological calm.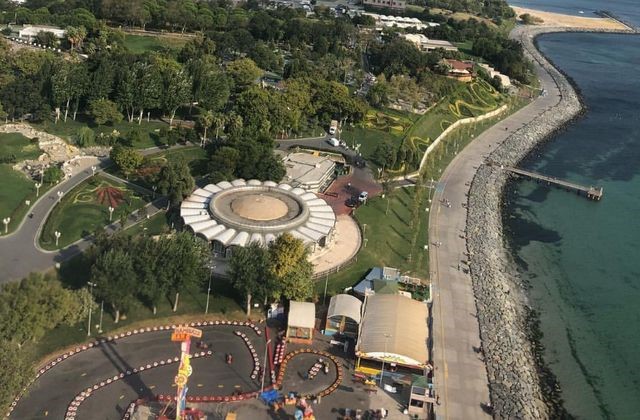 Bakirkoy Botanik Park
One of the most entertaining places the people of Istanbul are meant for, with their children, because there are so many entertaining toys, most notably the mascots of several types of dinosaurs, and sand playgrounds made specifically for children.
Istanbul Akvaryum
It is the largest water park in Europe and the Middle East, located on the coast of Floria, Istanbul, with 17,000 species of marine creatures, reptiles, amphibians and birds, with visitors and tourists able to view the largest marine neighborhoods, such as sharks, anacondas and predators, and has been open year-round since its opening, in June 2011.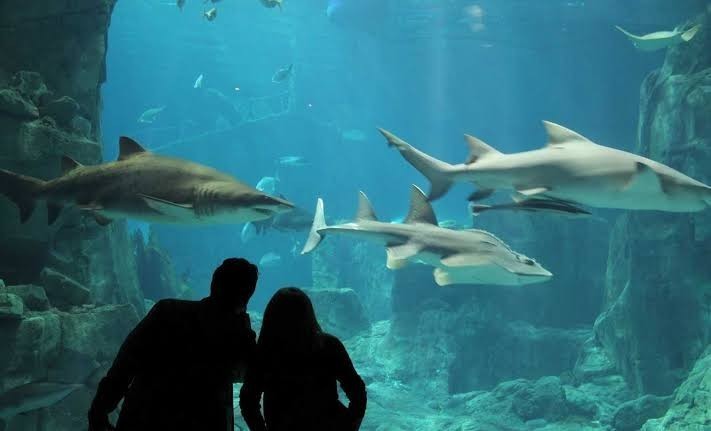 Atakoy Plus Shopping Mall
Located near the former Atatürk International Airport, it opened in 2010, where it occupied an outstanding place in Istanbul shopping. It contains world-renowned commercial brands, such as Adidas, Beymen and Mark, as well as restaurant and café sections, and a movie theater.
For more, you can read our article on Istanbul's best shopping malls.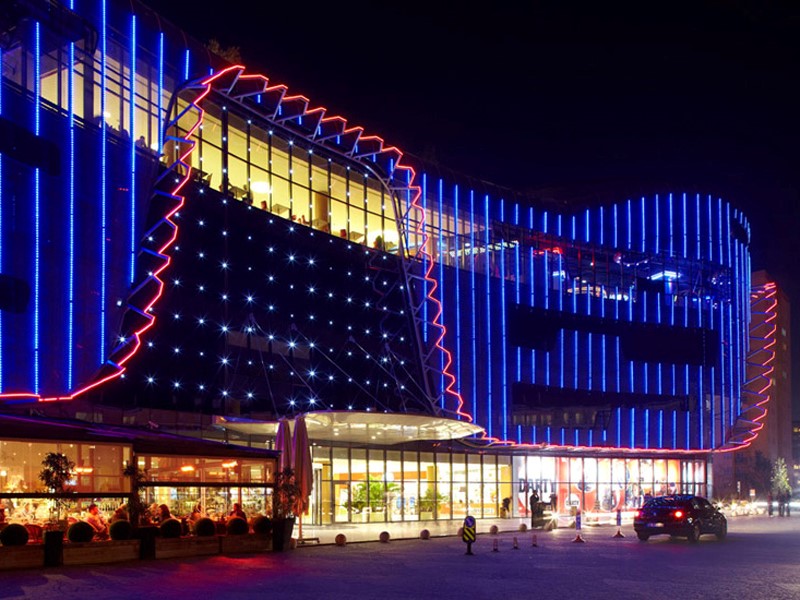 Schools and universities in Atakoy
The Atakoy region is close to educational institutions, schools, institutes and universities. The educational process includes stages (kindergarten, primary and preparatory), divided into State and private schools, imams and sorority schools, kindergartens and nurseries for children.
One of the most famous universities in Istanbul Kultur Private University, founded in 1997, in addition to a number of state universities around the region, the most famous being Istanbul University.
There are some other schools that we also recommend reading about through an article: Arab Schools in Istanbul.
Infrastructure in the Atakoy region
The Atakoy area is surrounded by a series of service facilities. It is close to the vital E5 road, close to the Metrobus line, as well as transport lines that make it easier for you to reach important points in Istanbul in a short time. Not to mention the development of the novelty of residential enterprises, commercial centers, hotels, shopping places, tourist sites, marine coast and first-class restaurants, which gives the region high investment opportunities, in an area of enormous urban development.
Hospitals and health centers in Atakoy
Atakoy has several state and private hospitals and health centers, which provide comprehensive and diverse medical services to the population, including Bahcelievler State Hospital, Dr. Sadi Konuk Research And Training Hospital, and Memorial Hospital.
Markets in Istanbul's Atakoy region
The level of elegance and the attractiveness provided by nature and ocean views of the Atakoy region have made it an appropriate option for housing by the wealthy people in Istanbul, which has made it rich in shopping malls giving families an atmosphere of comfort and a modern lifestyle. Here are the most notable shopping places: Mall Atakoy Plus, Capacity Mall, and Galleria Mall.
Investment features in Istanbul's Atakoy region
The Atakoy region is today an important investment destination, taking advantage of the future real estate guarantee imposed by the vitality of the region and its proximity to the most important city centers in Istanbul. Real estate construction and construction of modern residential complexes, bordering the Sea of Marmara, have accelerated and are linked by a variety of transport nodes, sea cornices, moles and hotels, archaeological sites, restaurants, schools and universities.
For more offers of apartments for sale in Istanbul, you can see one of the most popular projects in the Atakoy region, Project IMT-198, and for more inquiries, you can contact us for additional details.
Here, it should be noted that the investment citizenship program in Turkey has made one of the most appropriate offers, in order to obtain Turkish citizenship through real estate ownership. The investor can obtain a Turkish passport within 3 months by investing $250,000, adding that the landlord's ability to invest in the property by leasing it or reselling it after a period of 3 years, with rewarding financial profits.
Features of buying an apartment in the Atakoy district of Istanbul
Its proximity to the 5-E highway known as Istanbul's main artery
An infrastructure that promotes stability and makes the investment a win-win opportunity
High-end, modern apartment blocks that guarantee the highest standards of well-being and comfort
Its proximity to Istanbul's vital city center
Comprehensive vital facilities from hospitals, universities and markets
Get to know more of Istanbul's distinct areas in our following articles:
Edited by Imtilak Real Estate
Did you like this topic? You can share it with your friends now.