Top 6 cities in Turkey to study
Read at Imtilak Real Estate about the best cities in Turkey for study and for students, in terms of the availability of advanced and high-quality universities, and in terms of the quality of housing and services. Read at Imtilak Real Estate. 2022-02-08
Last update
2022-03-30
Top 6 cities in Turkey to study
Imtilak Real Estate has prepared for you, through this article, information on the best Turkish cities for students and studies in 2022, follow the details with us.
Table Of Contents
What makes Turkey better than other countries for study and students?
When considering the selection of the appropriate city to study in Turkey, there are many factors that must be taken into consideration for the student, such as living costs, travel, accommodation, and other factors related to food, drink, and housing expenses, and other things.
Despite all this, studying in Turkish universities is much better than studying in European countries, because the costs related to university fees, housing, and living wages in Turkey are much cheaper than European universities and some universities in Arab countries.
Besides, Turkish universities offer many advantages to Arab students in particular. There are many university majors that take English as a primary language of education, and the certificates granted by universities in Turkey, whether public or private, are recognized in all countries of the world.
The Turkish government also offers the Turkish Scholarship Program every year, with the aim of attracting foreign students to study in Turkey, and this is one of the most important advantages that make Turkey superior to other countries, in terms of the number of foreign students studying in its universities.
What are Turkey's best cities to study in 2022?
The best cities in Turkey to study in 2022 can be classified as follows:
1. Istanbul
Istanbul is one of the most Turkish states that has witnessed tremendous educational development in recent years and the most beautiful in terms of construction and tourism, and it is the most preferred city for foreign students, due to the presence of a number of advantages in it, including:
The strong infrastructure of the educational centers in Istanbul, where there are libraries that contain thousands of books in various fields, scientific centers that open their doors to receive students, scientific laboratories equipped with the best technologies, and spacious halls that are available in universities.
World-class educational cadres in various Istanbul universities.
Reliance on English in many disciplines, and Arabic to a lesser degree than its counterpart in many Istanbul universities.
The multiplicity and diversity of job opportunities in many fields, for students who want to work alongside their studies, or for students who want to gain practical experience while studying.
Easy access to universities thanks to the availability of a well-developed network of transportation, such as the metro, Metrobus, and highways.
Graduation certificates awarded by universities in Istanbul are recognized in all countries of the world.
A large number of public and private universities in Istanbul, where there are approximately 57 universities in the state, 13 of which are public universities, and 44 are private universities.
Universities such as Istanbul University, Istanbul Technical University, Boğaziçi University, Koç University, and Sabanci University stand out as the most prestigious universities available in the city, and are the most advanced in the world university rankings.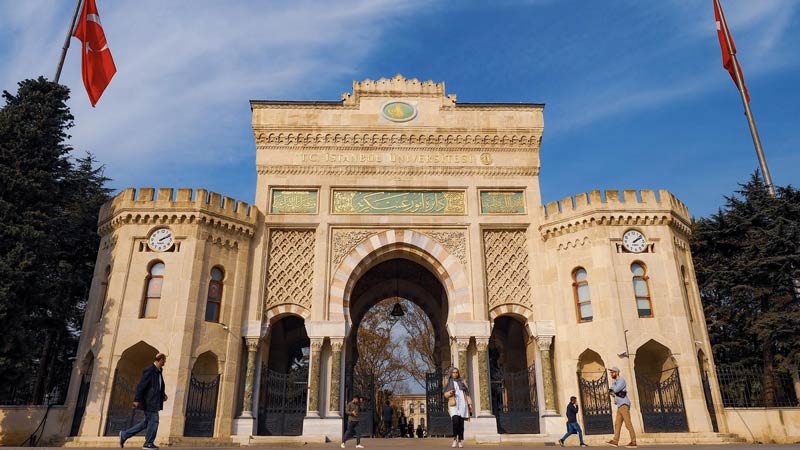 2. Ankara
Ankara is the second choice among the best Turkish cities to study, as it is the capital that provides the best elements needed for students to pursue educational attainment, the most prominent of which are the following:
The advanced global rankings of universities in Ankara, both public and private.
Ankara, in terms of infrastructure and the presence of large educational facilities, is very similar to the advantages that Istanbul offers to students, as it is the political capital that is not inferior to the economic capital of the country.
Ankara also has a network of rapid transit lines, which facilitates students' access to universities.
Some universities in Ankara give students the possibility to learn university majors in English.
There are about 19 public and private universities in the state of Ankara.
Among the most prestigious universities that attract foreign students in Ankara are Middle East Technical University, Hacıtepe University, Ankara University, and Çankaya University.
3. Izmir
Izmir is ranked third among the best cities to study in Turkey, as it is one of the most famous student cities in Turkey, and is characterized by cheap living costs compared to Istanbul, and easy access to universities thanks to the development of its transportation network.
In Izmir, which has a charming view of the Aegean Sea, there are Aegean and Dokuz Eylul universities, and there are many student cities such as Aslancak and Konak, which are very popular with students, and this is one of the things that attract students to Izmir.
4. Eskişehir
Eskişehir occupies a prominent position among Turkish students, as it is the city that is among the best cities in Turkey to study, and has the rank number 91 out of 100 universities around the world, in terms of "student-friendly university cities" according to last year's data.
The cheap costs of tuition fees in its universities, ease of transportation, and flexibility in dealing with the young people of Eskişehir city, are encouraging for students to study in its universities.
The universities available in the city of Eskişehir are Anatolia University, Eskişehir University, and Osmangazi University. These universities are among the most advanced universities in Turkey in their educational structure, the highest-ranked in the world ranking, and have a strong educational system with great flexibility for students.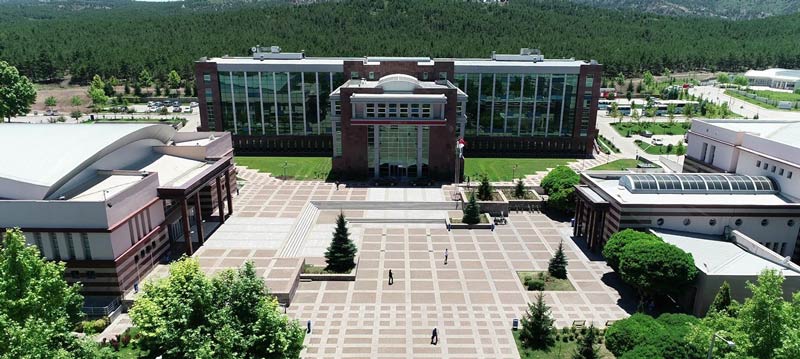 5. Trabzon
Trabzon is one of Turkey's best cities for university students, thanks to its charming nature, its view of the Black Sea, and its many prominent tourist places.
Only Karadeniz Technical University is located in Trabzon, and according to data from last year's "Student-Friendly University Cities" research, the Black Sea Mermaid ranked 83rd out of 100 countries around the world.
6. Antalya
Antalya, the pearl of the Mediterranean, ranks sixth in Turkey, in terms of cities preferred by university students in Turkey, with most students feeling completely satisfied with studying at this university.
Akdeniz University, which is one of the most famous universities in Turkey, has a charming view of the Mediterranean in the heart of Antalya. In addition, Antalya is one of the cities preferred by students who receive an Erasmus scholarship.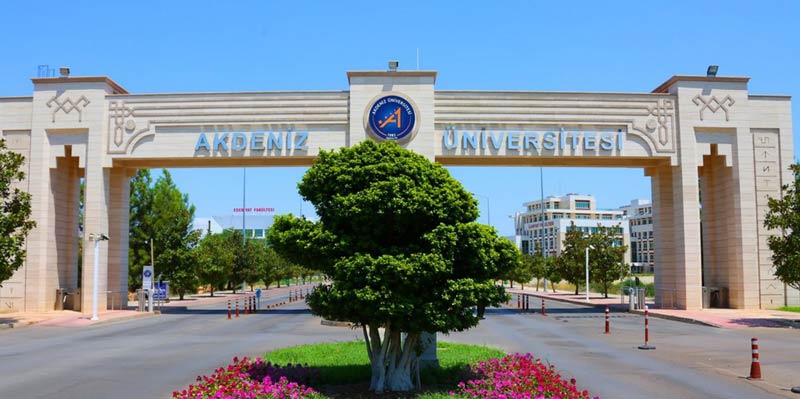 How does Imtilak Real Estate help those wishing to own property near universities and places of study?
Imtilak Real Estate has developed a comprehensive plan for clients to own real estate in Turkey. This plan includes all stages of ownership from A to Z, as it takes into account all the matters that concern investors and their families, starting from choosing the right property in the right place, passing through the home-cladding process. Pulse, the after-sale phase receiving the Turkish passport, and enrolling the children in universities and schools in Turkey.
Imtilak Real Estate also opened a special platform to help students register in Turkish universities, called the Aldirasa platform, and took upon itself the task of finding the appropriate university admission for Arab students in Turkey.
Edited by Imtilak Real Estate©
Did you like this topic? You can share it with your friends now.