The Wonderful Buyukcekmece Beach in Istanbul 2022
Istanbul is divided into 39 municipalities, distributed between the two banks of the city on both sides of the continent of Asia and Europe 2019-08-28
Last update
2022-09-06
The Wonderful Buyukcekmece Beach in Istanbul 2022
Istanbul is divided into 39 municipalities, distributed between the two banks of the city on both sides of the continent of Asia and Europe. Büyükçekmece is an independent municipality on the European side of the city. The special features that have made it a distinct destination for investment and stability, and a good hot spot for tourism and recreation. We mention the magnificent Büyükçekmece beach and its facilities with beautiful views



Buyukcekmece District Location in Istanbul
Büyükçekmece is located on the shores of the Marmara Sea in the European part of Istanbul. Bordered by Beylikduzu and Esenyurt in the east, Silivri famous for its luxury villas in the west, and Arnavutkoy in the north.
The area is home to a lake called in its name, which connects to the Marmara Seahorse, giving it a great advantage.
While this area is expanding in Istanbul, it is not considered a densely populated area, with an estimated population of 683 thousand people.


The Büyükçekmece area is rich with the highways that connect it to the city center and other areas, with both E5 in the south and E80 in the north, the lifeblood of Istanbul and its two major arteries.
Through Highways, the journey to Istanbul new airport takes only 30 minutes away from Buyukcekmece.
The Exquisite Buyukcekmece Landmarks in Istanbul
Like the rest of Istanbul, Buyukcekmece is rich in its landmarks, but the area has a long coastline, making it an important area for summer holidays, leisure trips and tourism. The well-known Büyükçekmece Lake within the region also offers an additional coastal environment, a large water surface, providing a breathtaking view of the lake and fertile ground for outstanding real estate projects.
Moreover, the area has many attractions, such as the Sultan Suleiman the Magnificent Bridge, Khan Kursunlu, Sokollo Mehmet Pasha Mosque, and the Sultan Suleiman the Magnificent Way.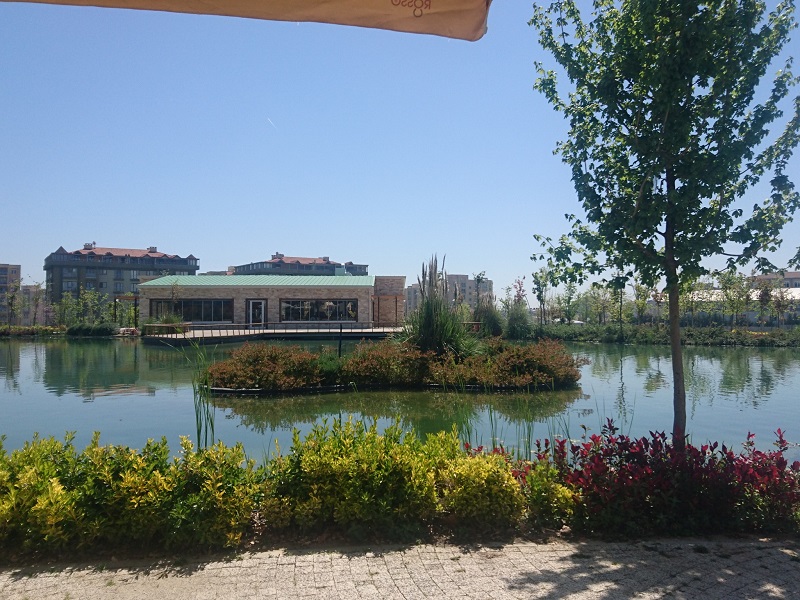 Information About Buyukcekmece Unique Beaches
Büyükçekmece has a range of swimming-friendly beaches, which are increasingly popular with lovers of recreation and beauty.
The most important of these beaches are:
1. Splendid Buyukckmece Beach- Buyukcekmece Sahil
Close to Ataturk Avenue at the eastern end of Büyükçekmece municipality, which overlooks the Marmara Sea in a bay-like location, giving the place a splendid look.
2. Mimar Sinan Beach in Buyukcekmece Istanbul
Büyükçekmece Mimar Sinan Beach is also located in Büyükçekmece Bay, close to the E5 highway and near Mimar Sinan College. The site includes a range of restaurants overlooking the bay with beautiful views.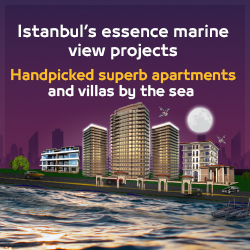 3. Albatros Beach in Buyukcekmece 
A nice beach located at the right end of Büyükçekmece Bay, with a beautiful view of the tip of the second bay.
The beach has walking paths and swimming areas in the Albatross area. The site also has a range of restaurants with direct views of the bay and a host of other leisure facilities.
Urban Real Estate Projects in Buyukcekmece
Büyükçekmece is experiencing an unmistakable urban renaissance, paralleled by the real estate revolution in Turkey and the turnout of investors from all over the world to stay, invest or get Turkish citizenship. Thus, the region has gained importance and popularity of its properties and beauty and is affected by its surroundings, such as the Silivri region, Esenyurt area, and Beylikduzu.
IMT-75 Life Complex- Istanbul Buyukcekmece Properties
Life complex is located within a garden area of 30 000 m2 overlooking the Sea of Marmara, and BüyükçekmeLake.
It will not take time to reach Ataturk Airport with only half an hour, while the beach is approximately 3 km.
The complex is surrounded by many shopping centers, schools, universities, and hospitals.
Thanks to the system of smart apartments, you will be able to control your apartment even if you're outside!
The complex is located near the Beylikdüzüdistrict, its gardens area is about 30,000 m2, and it is customized for walking and terrace is to enjoy nature.
Life complex consists of six buildings, one of which is a 5-stars hotel, and the remaining five buildings are 379 apartments and 39 commercial units, the construction area is 110,000 m2.
In the complex, we took advantage of every millimeter of the house and all the points in it, to provide the best for you to use.
The apartments in the complex are designed to save power through smart home systems and control both light, refrigeration, air conditioning systems, and audio warning through touch screens. As well as parking services, health services, and other essential services that are available.
Apartment's finishing is on a high degree of luxury and is using European and global brands.
Life complex includes an indoor and outdoor swimming pool, with tennis courts, basketball, volleyball, sauna, cool steam room, and also includes a fitness center that offers diet services, with a hall for billiards.
There is a residential unit in the project, sports, health centers, and shopping equipped with the latest technologies.
Gardens designed perfectly, as well as bridges decorated over the lakes and waterfalls, walking tracks.
Nearby schools.
Earthquake-resistance.
Advanced 24-hour Security system.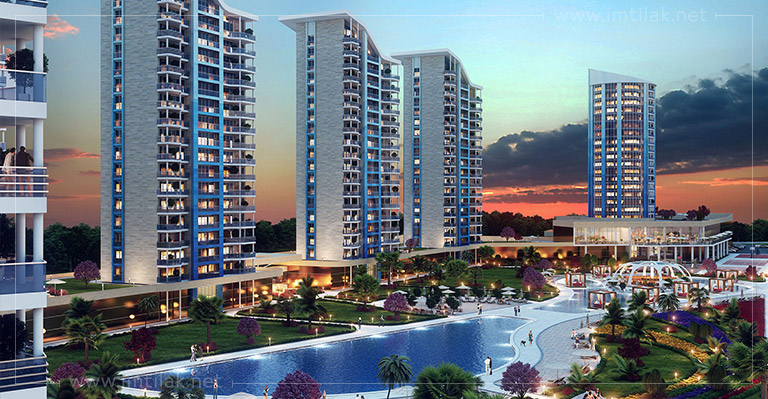 | | | | | |
| --- | --- | --- | --- | --- |
| Number of rooms  | Minimum space | Number of bathrooms | Parking | The Minimum price in dollars |
| 1+1 | 79 | 1 | 1 | 96.000 |
| 2+1 | 125 | 2 | 1 | 155.000 |
| 3+1 | 140 | 2 | 2 | 215.000 |
| 4+1 | 201 | 2 | 2 | 244.000 |
| 5+1 | 313 | 2 | 2 | 351.000 |
Edited by: Imtilak Real Estate ©
Did you like our topic? You can share it with your friends now!