Everything you want to know about European Istanbul
Detailed information on European Istanbul: Its size, its borders, its main areas, Istanbul's European map of living and investing in it and other information. Table Of Contents
Information on European Istanbul
Istanbul is Turkey's biggest and most important city, its economic, tourist and cultural capital, and its European section has some famous tourist spots, important features and ancient fences. In addition to its urban development, the new residential areas, as formerly Atatürk Airport, and Istanbul New Airport, are also one of the largest organized urban agglomerations in Europe.
Istanbul European Map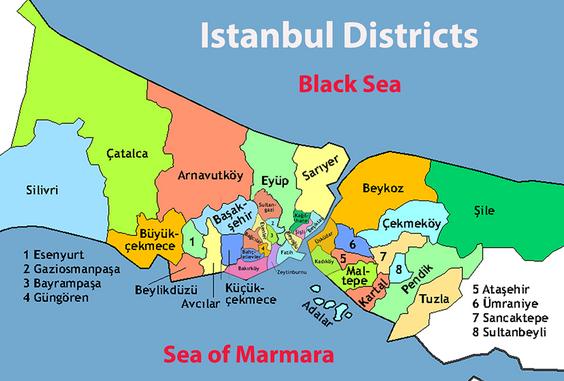 What are Istanbul's European regions?
Istanbul Europe is divided into several main areas with sub-towns, namely, Eyup, Avcilar, overlooking the coast of Kucukdekmece Lake, there is the area of Besiktas on the Bosphorus Strait, the area of Kucukcekmece, and there is the area of Beyoglu, where the famous Taksim Square is located. There is also the Sultan Gazi area, the Esenler area, there are many residential complexes, there are Bahcelievler, Beylikduzu, Basaksehir famous for its beauty, flats, and land, there are the Catalca, Bagcilar, Bakirkoy and famous Fatih area; where heritage and business movements. As well as the logic of Bayrampasa and Esenyurt filled with apartment blocks and other sub-areas.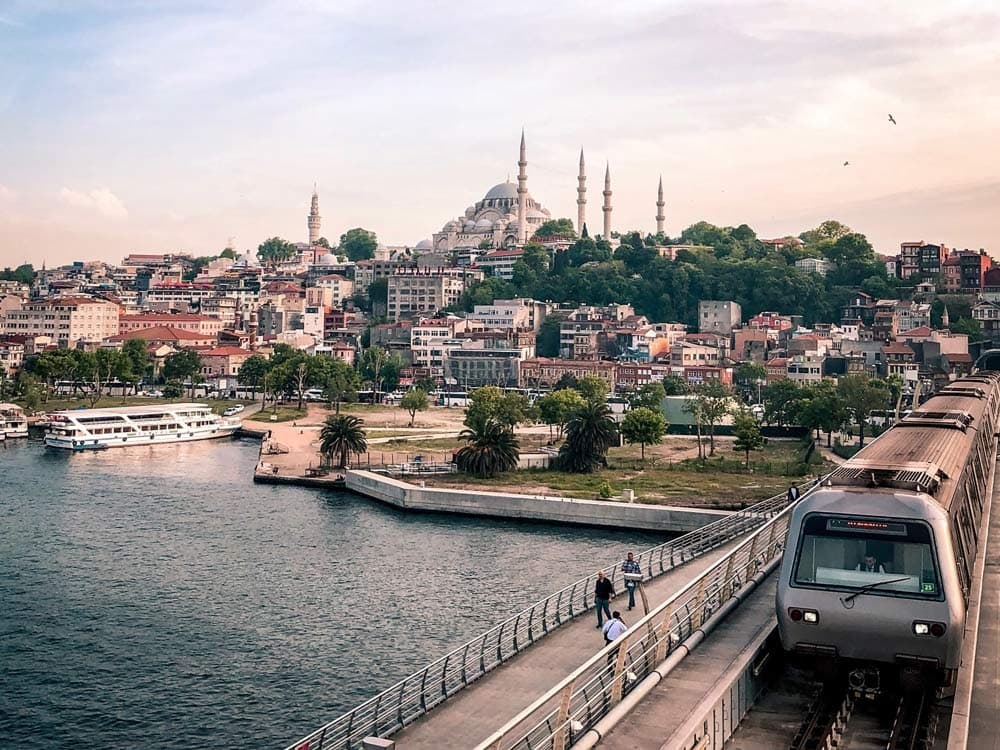 What are the infrastructure features of Istanbul's European section?
Europian Istanbul is characterized by its sophisticated greeting structure. There is an ongoing modernization of the infrastructure of railway lines, roads and transport in general. It also has a Metrobus that serves thousands of people every day, as well as trams, public buses, ferries and ships. It also has gardens, service centers everywhere, and shopping centers, universities, schools and mosques are distributed with enough space and population.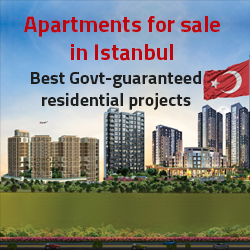 The characteristics of living and owning in European Istanbul
Europian Istanbul is characterized by the factors of beautiful life and diverse movement, from modern and evolving history. Owning is an ideal option, finding countless options, between luxury apartments and distinctive real estate, among the newest and most glamorous buildings and fixtures, and the most beautiful luxury interiors. You find your various options when looking for luxury apartments for sale in Turkey, and this section of Istanbul is the first urban gathering in Europe, but it's cheaper in comparison.
We make special offers to those looking for apartments for sale in European Istanbul, learning about prices and details.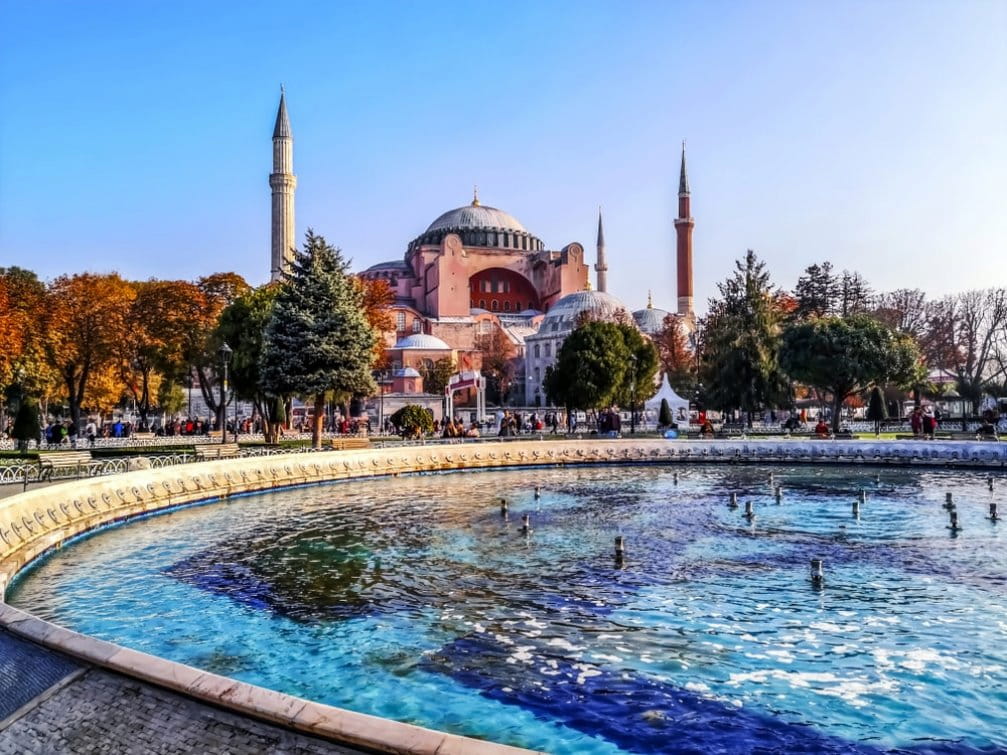 Investment features in European Istanbul
Many are the advantages of investing in European Istanbul, such as ensuring the profit returns and commercial mobility of the population's density, tourism and economic superiority, and integrated infrastructure and investment in it are diverse to be a real force, including industrial, agricultural, food and real estate investment with broad options. Istanbul is the city with the largest apartment sales in Turkey, the acquisition of apartments in Istanbul is also reported to be an easy process, and the ongoing expansion of Istanbul has constantly created high-end real estate areas with frequent markets and commercial parks that are close to the vital city center, as well as other areas of investment in Istanbul.
For more, we recommend reading our article on the advantages of real estate investment in Istanbul.
FAQs about European Istanbul
Istanbul province has a total area of 5461 square kilometers, 5343 square kilometers of land area, while the central city has an area of 1830 square kilometers, of which the European side occupies a large amount.
The high-end regions of European Istanbul, are diverse for many reasons, some are of natural beauty, others are of an urban and economic renaissance, various projects are successful and distinctive, and Basaksehir has a famous modern infrastructure with distinctive services, such as high-rise complexes and towers, and geographical location near bridges and airports. The Atakoy area of the Bakirkoy region also overlooks the Sea of Marmara and has vast green areas, with remarkable engineering coordination; Which makes it Istanbul's finest European revival. Kagithane reflecting the art of modern Turkish architecture, characterized by calm and high-quality services, a series of buildings and houses surrounded by public and private gardens. The Halkali region is also characterized by a significant acceleration in investment growth. It magically oversees its inhabitants, Lake Kucukcekmece, and its real estate projects are modern. The district of Bahcesehir also has many luxury residential complexes, with the highest comfort and safety facilities, as well as social and health facilities, and many shops and businesses. The Beylikduzu area is characterized by the long stretch of its beach on the Sea of Marmara, the development of its services and the containment of historic places.
There are multiple housing projects in Istanbul Europe. There's the Blue Garden project in the vital Kucukcekmece area, and there's the Europe Park IMT-205 complex. In Bahcesehir Istanbul, there is the Star of the famous IMT-97 project, there are Emircan Hills IMT-245, there are projects in Sariyer Istanbul on the European side suited to citizenship requirements, near the Bosphorus and from the Emircan Park, there are projects in Bahcesehir within the Garden City complex, there are projects in Basaksehir, and other areas.
It is the Bosphorus Bridge, known as the 15 July Martyrs Bridge, one of the three suspended bridges on the Bosphorus Strait in Istanbul, Turkey, with the Sultan Mehmet Fatih Bridge and the Sultan Salim I Bridge.
Other important information and topics:
Detailed information on the Besiktas district of Istanbul.
All you want to know to get Turkish citizenship.
Edited by Imtilak Real Estate
Did you like this topic? You can share it with your friends now.