A Study on the Real Estate Market in Turkey
All you need to know about the Turkish real estate sector, the strengths, the most important Turkish cities for real estate investment, real estate taxes, government facilities, and investment laws. 2016-03-03
Last update
2022-06-30
A Study on the Real Estate Market in Turkey

The Prosperity of Real Estate Market in Turkey

Starting from 2012, the Turkish real estate sector witnessed a huge boom in real estate market activity following the structural changes made by the Turkish government to allow citizens of 183 countries to buy real estate inside Turkey in order to attract more foreign buyers. This was reflected in the definition of the real estate sector itself where wide prospects for investment in Turkey has been opened!
Following these measures, foreign investors have come to Turkey to own properties, taking a large share of their purchases, increasing sales five times between 2012 and 2015!
What are the strengths of the real estate sector in Turkey?
Of course, factors related to real estate play a large role in determining the success of real estate investment and thus determine the price of the property, such as the quality of materials used, and the luxury of furnishing...
But for sure the real estate sector in Turkey is also influenced by objective factors that transcend the real estate sector itself, and here we mean the infrastructure of the country in its comprehensive concept of roads, bridges, water resources, sewage, electrical networks, and communications...
It is well known that Turkey has achieved much in this respect, and from the world's unique infrastructure projects:
Istanbul New Airport
and Istanbul Canal Project.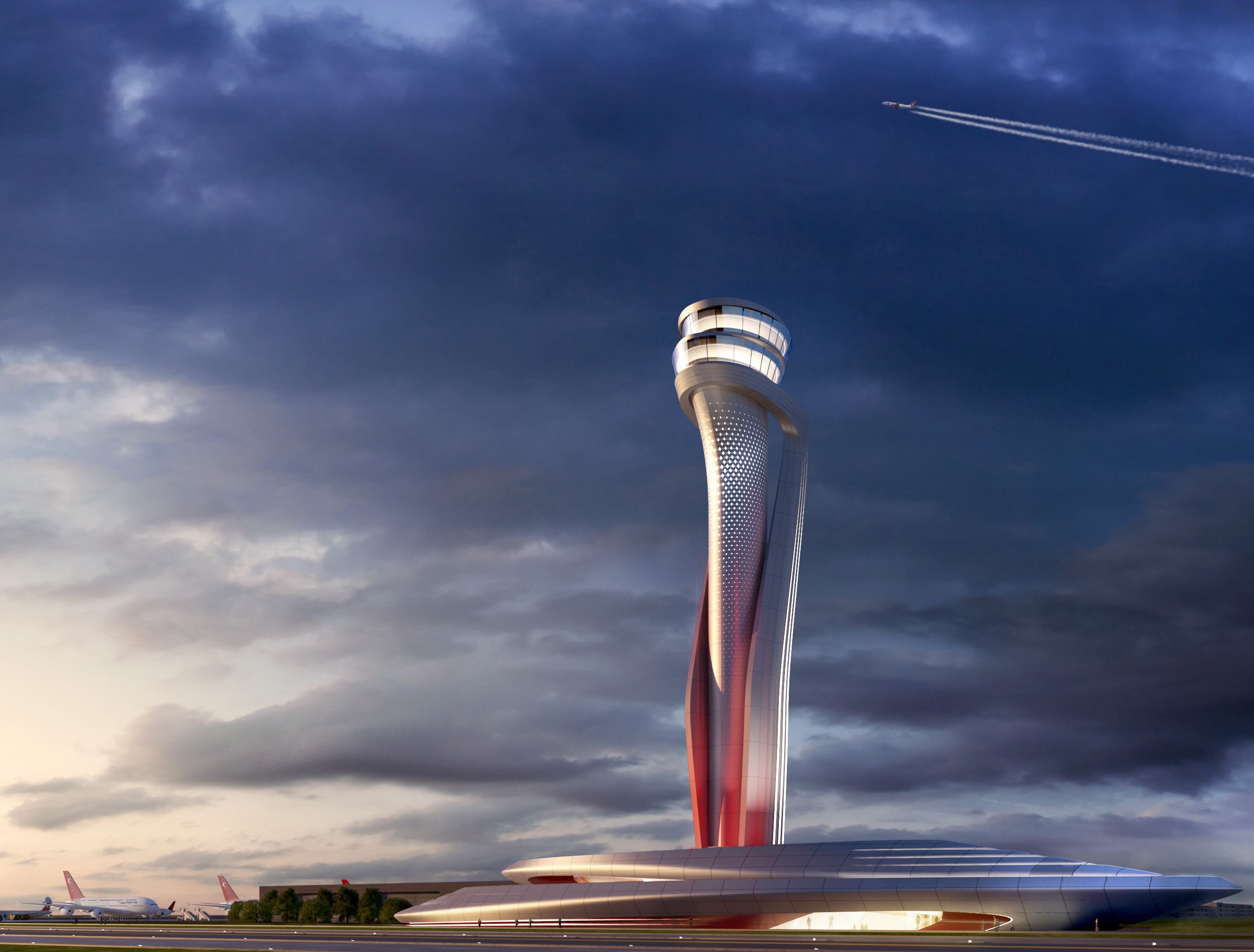 The development of the real estate sector concept has been based on several factors, including:
Strong and sophisticated infrastructure in Turkey.
Appropriate legislation, investment, and banking.
Continuous government support for foreign investors.
Turkey's high population (over 82 million).
Turkey's Rank as one of the world's most attractive tourist destinations.
Urban renewal projects are on the agenda of the near future for the government and municipalities.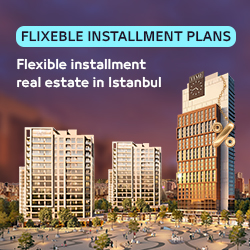 The Advantages of Real Estate Investment in Turkey
The Turkish economy has seen leaps that made it in 18th place among the world's economies with GDP exceeding 900 billion dollars, and the real estate sector represents one-fifth of the total GDP!
While the decline of the exchange rate of the Turkish lira against the other currencies gave many purchasing advantages for foreigners, both in consumer spending or productive, for example, Those who spent one dollar last year took 3.5 Turkish liras, the same person who can now get about 5.2 lira for that dollar. While the value of the hard currency has doubled, real estate prices have remained constant or almost constant in Turkish lira, allowing for strong investment entry points in this sector during that period!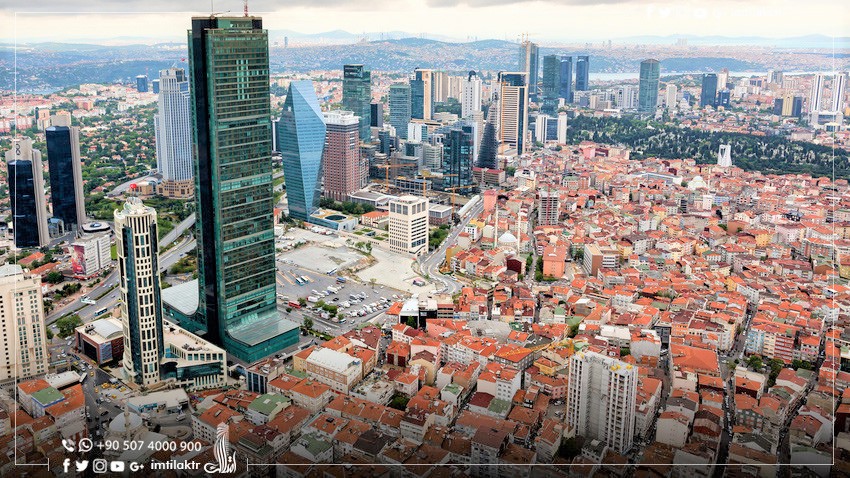 There are many reasons that support the timing of the Turkish real estate market entry now, in addition to the fact that the real estate sector is not affected by repeated crises that hit the economy from time to time. Investment in the real estate market is characterized by long-term investment. As you can benefit from buying property for many years, while those who follow the crisis experienced by the Turkish economy can see it that it's a temporary period.
Demand for real estate remains high by Arabs, contributing to the continued vitality of the Turkish real estate sector as the closest safe havens of capital.
What are the best Turkish cities for real estate investment?
In 2018,
Istanbul
topped the list of the best-selling Turkish states with 235,000 apartments and 55 apartments, accounting for 17 percent of total real estate sales.
Ankara came second with 131,161 apartments, 9.5 percent of total sales across Turkey.
The state of Izmir ranked third in the list of best-selling residential apartments, with 75 thousand and 672 apartments, and by 5.5 %.
Illustration on The Real Estate Investment for Foreigners in Turkey 
According to data from the Turkish Statistics Center, foreign buyers' purchases of real estate in Turkey for 2018 have grown by 78.4% over 2017.
Indicating that the total number of sales amounted to 39 thousand and 663 properties in 2018.
Iraqis
topped the list of foreigners who bought houses from Turkey last year, where the number of homes sold to Iraqis 8 thousand and 205 houses, and Iranians with 3 thousand and 652 apartments, then
Saudis
with 718 houses...
| | |
| --- | --- |
| Nationality | Number of houses sold to foreigners |
| Iraq | 8,205   |
| Iran | 3,652   |
| Saudi Arabia | 2,718   |
| Russia | 2,297   |
| Kuwait | 2,199   |
Real Estate Taxes System in Turkey
1. Property tax
The
real estate tax
is taken by calculating the value of the property and determining the ratio of the property tax to which it belongs.
These percentages vary between big and normal cities in Turkey, reaching 2 per thousand in major cities and 1 per thousand in normal cities. 4 per thousand shops in major cities, and 2 per thousand
shops
in normal cities.
2. Corporate Profits Tax
If the owner of the property a company, this tax is imposed on the net profits of companies that are obtained from real estate transactions and rental income with a ratio of 20%. This includes capital gains.


3. Income Tax
If the landlord is an individual, individuals who earn income from rental property are required to pay an income tax that gradually increases from 15% to 35%.


4. VAT on Real Estate
The VAT
is imposed on the type of products or services provided, varying in percentages from 1%, 8%, and 18% according to specific segments.
And 1% imposed on the real estate used for housing, which is less than 150 square meters, while the rest of the property 18%.


Real Estate Ownership Fees in Turkey
Which is paid in the form of
property purchase costs
in Turkey and imposed on both parties (seller and buyer) by 2%.
Turkish citizenship by property investment
Investment gains, in general, are limited to direct financial income, but what distinguishes investment in the Turkish real estate sector is gains with a completely different dimension.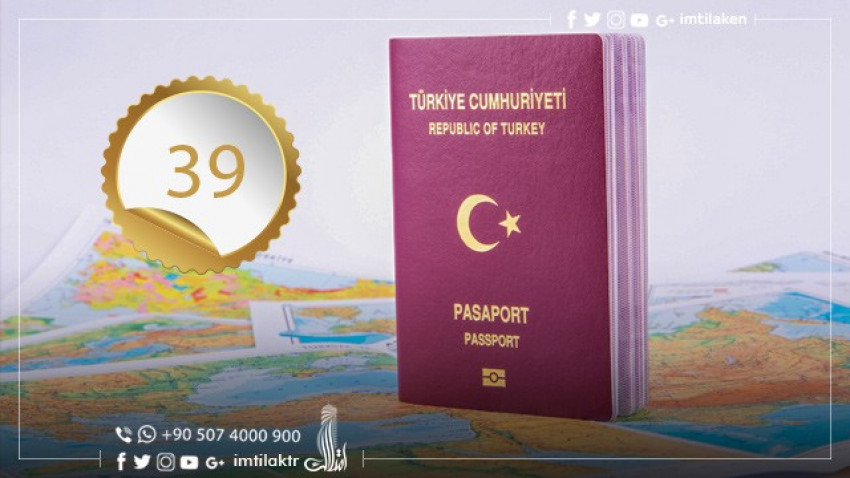 After issuing the amendment the
Turkish nationality
granting law to investors in 2018, it became possible to obtain Turkish citizenship and getting a strong passport such as Turkish passport in return for a real estate investment in Turkey, by buying a property worth at least 250 thousand dollars, and pledge not to sell for three years, instead of a million dollars in the previous resolution.
The Turkish passport occupies an advanced global position, ranking 39th globally, registering 114 points on the Visa Free Travel Index, and allows its holder to enter more than 72 countries without a prior visa!
The Turkish passport holder can also enter more than 42 countries with an entry visa issued immediately upon arrival. More than 7 countries with Turkish passports are granted an online visa.
In the following exclusive video, we show you the steps to get Turkish citizenship in return for buying a property of US $ 250 thousand, provided by Mr. Abdullah Al-Hammad CEO of Imtilak Real Estate.



Edited by: Imtilak Real Estate
  Sources:
Investment Office of the Presidency of the Republic of Turkey
Turkish Statistics Center
Anadolu Agency
Al Jazeera Network
Midan Website
Turk Press