Detailed information on Bodrum Turkey - living, owning and investing
Your comprehensive guide to Bodrum, its location and how far away from Istanbul, what is the nature of living and weather in it, what are the most important places in it, and whether or not investing in it is profitable and more. 2021-01-19
Last update
2022-07-26
Detailed information on Bodrum Turkey - living, owning and investing
Table Of Contents
Information on Bodrum
Bodrum is one of Turkey's most important coastal tourism areas, it is one of the most important cities to enjoy urban and investment mobility. Because of its location, it has enjoyed many tourists, visitors and residents to study or enjoy its beauty. Its features play the main role in putting the city on the global tourism map, and Bodrum is the city of many famous philosophers and intellectuals, including Herodot.
Where's Bodrum?
The western Turkish city of Bodrum is located along the Aegean Sea and has a distinct location, specifically in southwestern Turkey, making it accessible through many means, and is also characterized by its proximity to the rest of Turkey's tourist areas.
Also, read the advantages of ownership and real estate investment in Bodrum
Distance between Bodrum and Istanbul
Bodrum is about seven to eight hours from Istanbul. It is approximately seven to eight hundred kilometers from Istanbul. Bodrum is one hour away from Istanbul by plane, and Bodrum is a long way away from Istanbul by train, as there are no direct flights, making passengers prefer to travel by car or by plane in order to avoid moving between cities.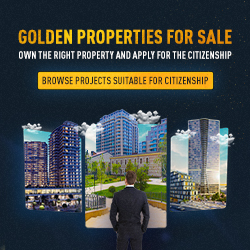 Weather in Bodrum
The weather of Bodrum is included in the weather of the medium climate, being cold in winter and warm in summer, with some moisture, but the sun in it, mixed with the shadows of landmarks, prints its magic in the eyes of residents and visitors.
Bodrum in summer
The summer climate is characterized by average temperatures of up to 34 degrees Celsius, so the summer temperature in Bodrum is the highest in August.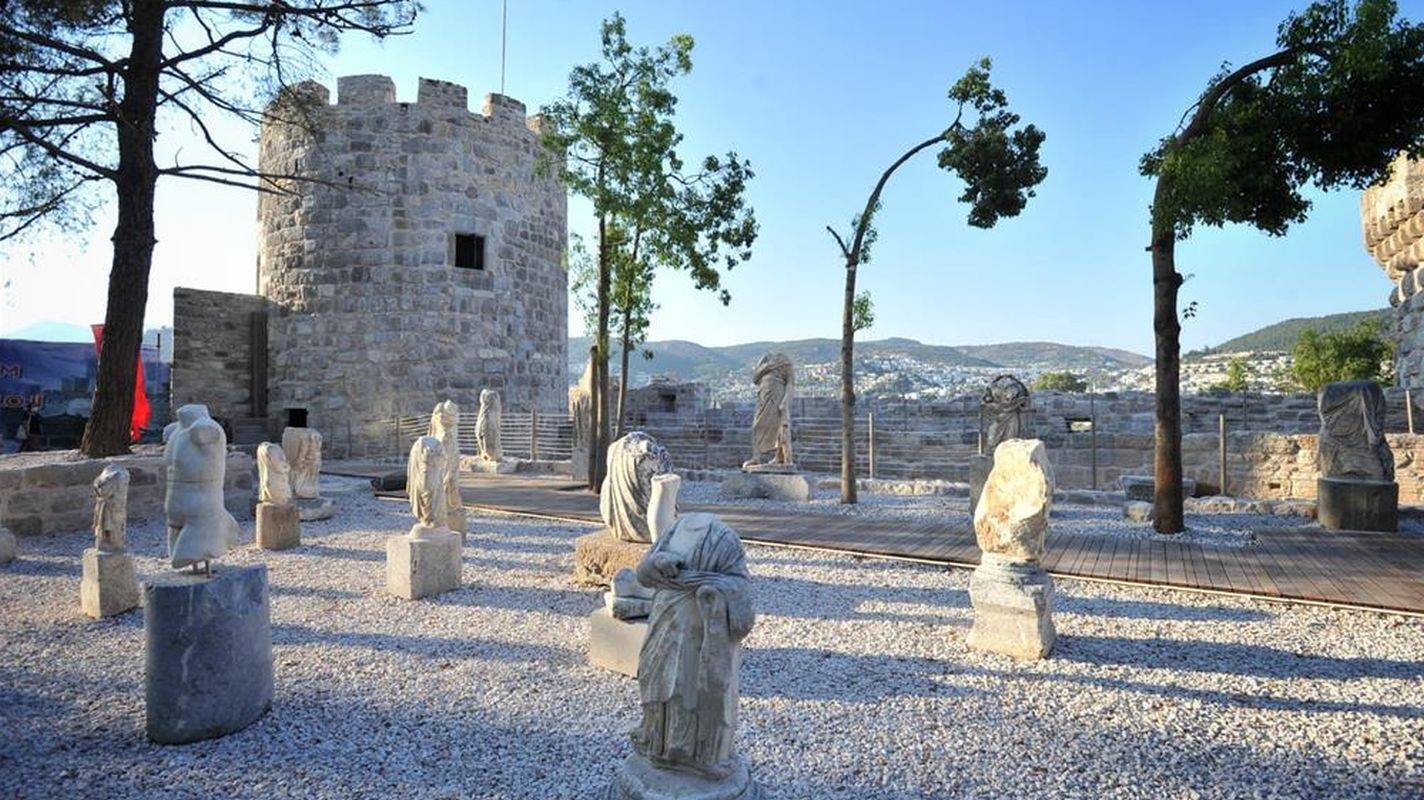 Bodrum in winter
The temperature in Bodrum in winter is moderate; Winter is characterized by a mild and humid climate, with average temperatures of fifteen degrees Celsius and the lowest winter temperature of four degrees Celsius below zero.
Get to know more about the city by reading our article about living in Bodrum
Tourist places in Bodrum
Bodrum has many tourist sites, including the Musoulos Shrine or the Halikarnasos Shrine, a shrine of an ancient Greek king BC in four hundred years. In addition to Bodrum Antik Tiyatro, it is located on a hill overlooking the port and famous castle of Bodrum, one of the most beautiful tourism features in the world. There is a village of Gumusluk, about 25 kilometers from Bodrum, located on the ruins of the ancient city of Myndos. Bodrum also includes Tafsan Island Bodrum, one of the city's most famous areas, with its golden sand reflected in sunlight besides its clear blue water. Not to mention the Myndos Gate west of the city of Bodrum, one of the most important features of the tourist city of Bodrum, and the gate alone remaining from the city's old gates and walls.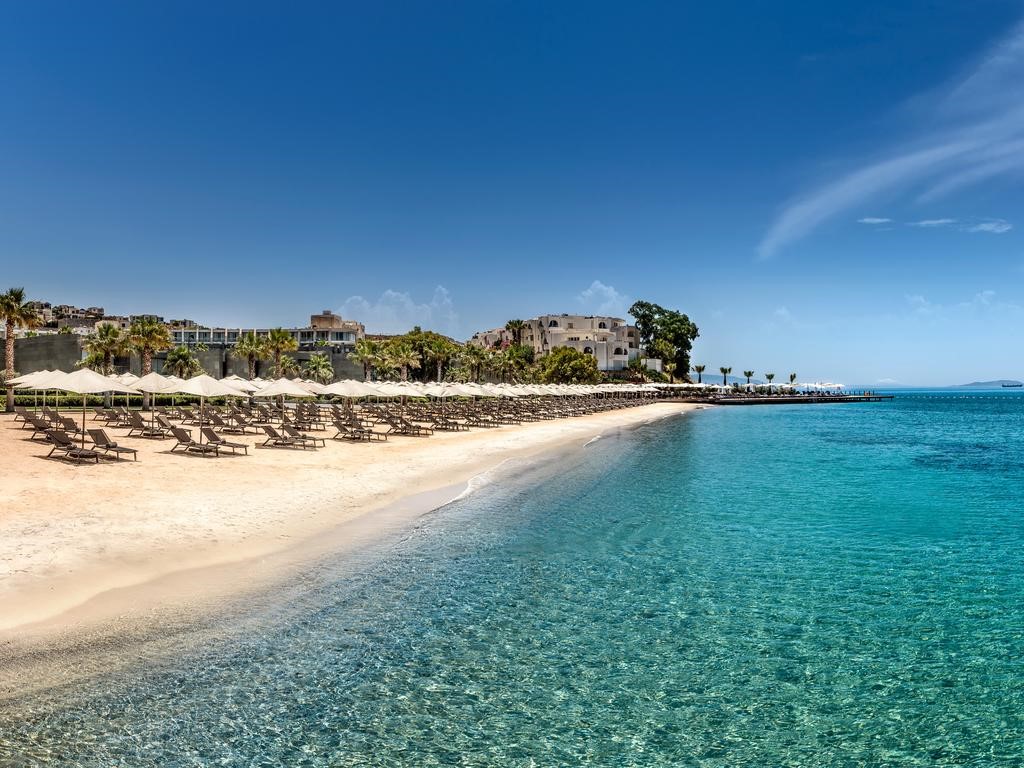 Beaches in Bodrum
Turkey's Bodrum has the world's most beautiful beaches, including Camel Beach on the coast of the Aegean Sea. It combines the greenery of forests with the blue of turquoise water. The Camel Beach is about 15 kilometers from Bodrum city center, in addition to Gumbet beach, with its beautiful location and clean beach. Three kilometers away from the city center, there is a Fink Bodrum beach, where the blue flag is raised; a reference to its achievement of the necessary environmental standards. It offers a number of water sports, such as water skiing, as well as a spa. It has a club that falls within thirty-six thousand square meters of its size, besides a sensory beach, and provides parachutes and areas for sitting, relaxing, and enjoying a charming nature.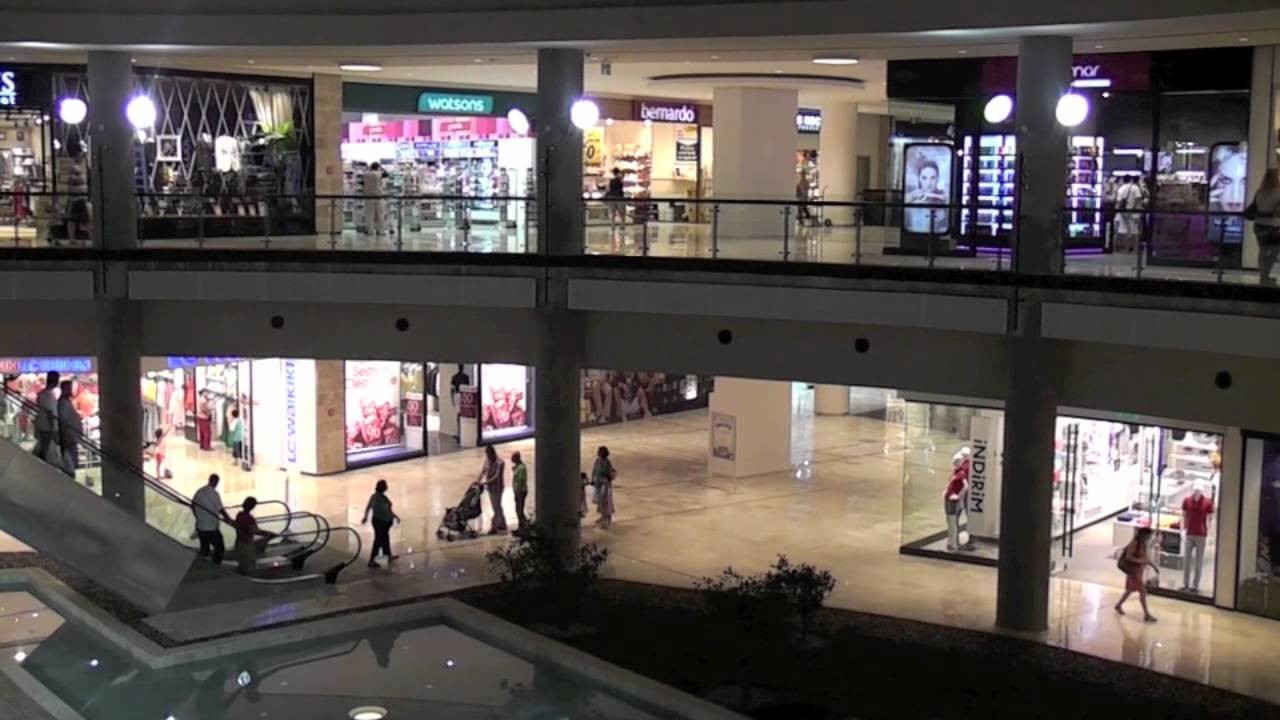 Shopping in Bodrum
Shopping in the Turkish city of Bodrum is one of the best shopping places in Turkey, featuring a number of diverse markets, such as Midtown Mall, one of the most famous, and providing visitors with all the men's and women's clothing, shoes, leather bags and jewelry they need. In addition to furniture and the existence of the world's most famous brand, there's Bodrum Bazaar, a popular Bodrum market with a charming view of the sea. Midtown Mall; a huge mall with stores for the world's best brands, with some Turkish local goods. It also includes a number of cafes and restaurants, as well as the Oasis Mall, an open-air building and a range of stores for various local and global brands. Not to mention Turgutreis Bazaar, called street markets for likening it to the itinerant system, and it contains most of the needs that meet the visitor's ambition.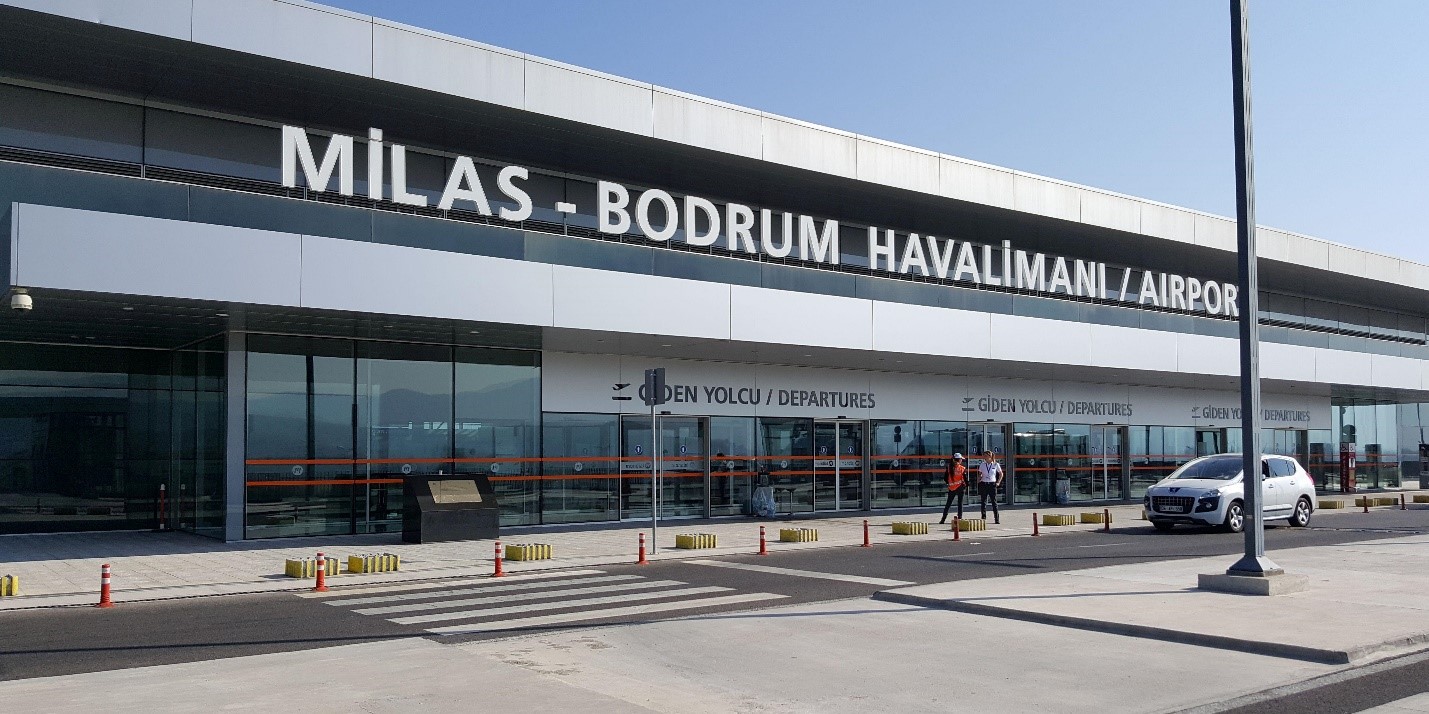 Bodrum Airport
Bodrum contains Milas–Bodrum Airport, an international airport located in Bodrum in southwestern Turkey, serving the cities of Bodrum and Melas, thirty-six kilometers northeast of Bodrum, and has various types of services for passengers, such as cafes and currency exchange places.
Check one of Turkey's best villa projects: Residence Country Bodrum IMT-850
A group of other Turkish cities is known in detail as follows:
Get to know about Bursa Turkey
Information on Antalya Turkey
Most important information on Trabzon Turkey
Edited by Imtilak Real Estate
Did you like this topic? You can share it with your friends now.