All you want to know about the Kepez region of Antalya
Detailed information on the Kepez region of Antalya and the most beautiful tourist places and also on the nature of living, owning and investing in them. 2021-01-27
Last update
2021-07-30
All you want to know about the Kepez region of Antalya
Information on Kepez, Antalya
The existence of attractive and distinctive tourist spaces has made Kepez a focus for the Turkish government, by making it a central area, the second-largest suburb in Antalya, characterized by a modern and desirable residential and stable structure.
Location of Kepez: Where is Kepez in Antalya?
Kepez is located 15 km north of Antalya city center, the second-largest suburb in Antalya in terms of population after Muratpasa. The area includes 60 territories and 7 villages, with a population of about half a million people, which, although not bordering the Mediterranean Sea, have wonderful tourist spots that we will review in this article.
Housing features in Kepez Antalya
The Kepez region is far from Antalya which gives it a rest from the city's noise, so it's a very desirable area for quiet seekers, as well as the availability of newly built housing projects and complexes at very convenient prices. Especially with a good transport network, which contributes to reducing traffic congestion, as well as industrial parks and an electric power plant. It also contains many public parks, natural forest areas, hiking areas, green spaces, beautiful scenery and even waterfalls.
Check the most important housing projects within apartments for sale in Antalya and communicate with us for more details and information.
The most beautiful places in Kepez Antalya
Kepez Forest
The Kepez Forest is one of the tourist destinations for tourists from every corner, given its beauty and its many recreational activities of play and sport, horseback riding, and entertaining by watching various bird fairs where it is displayed to tourists for excitement and pleasure.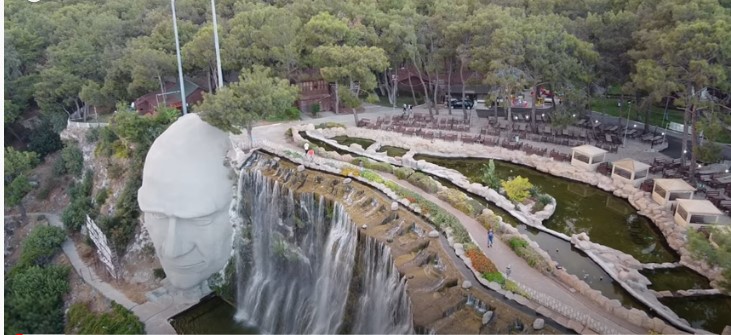 Kent Orman Park
The park is characterized by a wide and spectacular view of Kepez, as it is located 1000 meters above ground level, and by various sports activities for children and young people, most notably for climbing trees in the summer.
Duden Waterfalls
Duden Waterfalls are strategically located on the northeastern side of Antalya and are among the most impressive places to attract tourists to watch the flow of water in calm and peaceful environments, take commemorative photos, and take a warm meal at a high-quality restaurant.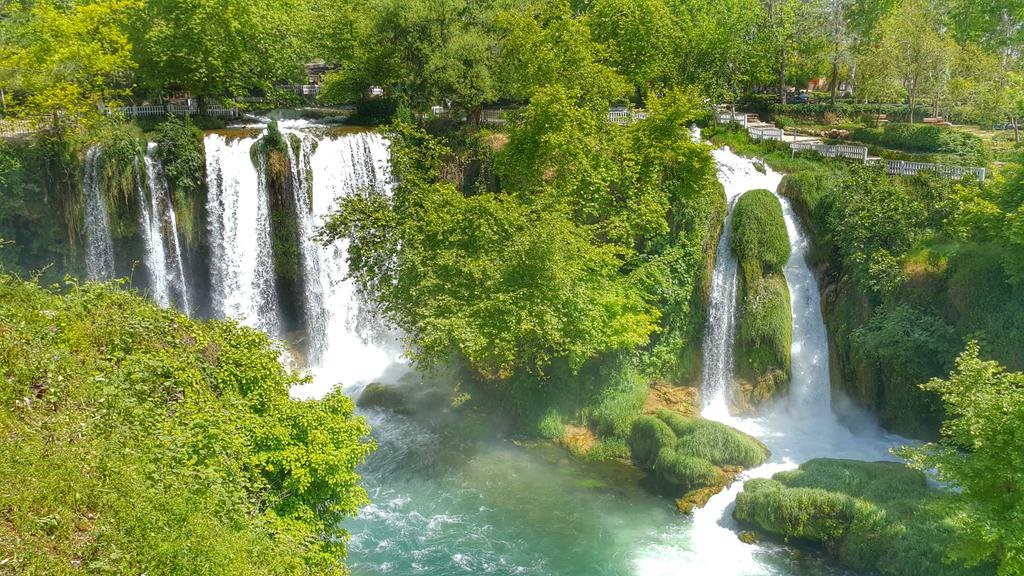 Schools and universities in the Kepez region
Kepez contains many educational institutions, and its educational process includes stages (kindergarten, primary and preparatory), divided into state and private schools, while there are a number of nearby state universities such as Akdeniz State University.
Get to know more by reading our article on living in Antalya Turkey; advantages, disadvantages and costs.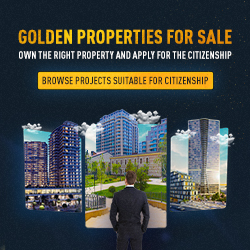 Hospitals and health services in the Kepez region
The Kepez region has several state hospitals and health centers, which provide comprehensive and diverse medical services to the population. A state hospital with a capacity of more than 300 patients has been established, while a number of health projects are under construction there.
Infrastructure in the Kepez region
Kepez is one of Antalya's most rapidly growing and developing regions, with the rapid establishment of integrated social and service facilities that meet all the requirements of the modern life of the population. Especially with great competition in residential complexes, the region has a strong infrastructure that helps to establish many enterprises and institutions, as well as a flexible and modern transportation network, main roads, health centers, schools and markets.
Shopping in Kepez
Kepez is filled with many markets and commercial malls, which give the population a vibrant and modern life, full of activities and shopping on all occasions with family and friends, for example, Mall of Antalya, Deepo Outlet Center, Ikea, Metro Mall and Agora Shopping Center.
Investment features in Kepez Antalya
Over the past 10 years, the municipality of Kepez has paid great attention to the vital nature of the country and has adopted the method of urbanization, which has destroyed the squatter areas and made the areas run on modern urban foundations. It has significantly increased the real estate importance of the region, as well as the interest of investors in all areas.
You can see the most important housing projects and offers of ownership in apartments for sale in Kepez Antalya on our website, and to learn more inquiries you can contact us for additional details.
Here, it must be noted that the investment citizenship program in Turkey has made one of the most appropriate offers to obtain Turkish citizenship through real estate ownership. The investor can obtain a Turkish passport within 3 months through an investment of $250,000. In addition, the landlord's ability to invest in the property by leasing it, or resale it after a period of 3 years, with rewarding financial profits.
For more, we'd recommend reading our article on the best investment and real estate investment opportunities in Antalya.
Features of buying an apartment in Kepez Antalya
It's 18 km from Antalya Airport.
Natural and cultural features, vital facilities, schools, markets and hospitals
Tourist spots are an attraction for tourists from around the world.
The region tends to be Antalya's most important real estate center.
There are many large-scale projects under construction in the region.
The apartments are in accordance with Turkish citizenship requirements and laws.
See our best offers of ownership within Turkey's real estate, and communicate with us for more details and offers.
Other important information and topics:
Detailed information on the city of

Bodrum Turkey

 - living, owning and investing.
Edited by Imtilak Real Estate
Did you like this topic? You can share it with your friends now.