Get to know the Maslak area of Istanbul and its most important features in 2023
Important information about Maslak, Istanbul identifying its location and the advantages of investing and living in it? Besides the most beautiful places and more in this article. 2021-01-15
Last update
2023-01-11
Get to know the Maslak area of Istanbul and its most important features in 2023
Information on the Maslak area in Istanbul
The Maslak region is the most important commercial center only in Istanbul, but in Turkey in general, and is one of the brightest in terms of investment and high financial returns, thanks to its vitality and intermediate position between the Asian and European sides of the city. This has made it a certified trading hub for major global companies and hotels, thanks to their rich infrastructure with skyscrapers and large commercial towers, distinctive with modern and contemporary designs that facilitate business traffic for entrepreneurs. Today, it is called "The City of the Rich," and home to the stability of traders and businessmen.
Where is Maslak in Istanbul?
It is located within the Sariyer region, one of Istanbul's most prestigious neighborhoods, overlooking the Sariyer forests in the northeastern part of European Istanbul. It is about 5 minutes away from the famous Bosphorus, which separates the European and Asian parts of Istanbul, making it a special strategic location, as it is from the famous Taksim Square, 10 km away, from the Sabiha Gokcen Airport at the Asian end, 46 km away, and from the new Istanbul airport, 35 km away. To date, it is the first attraction of the high castes, merchants, celebrities and businessmen, all stemming from the civilizational dimension of the region, which has been home to Ottoman nobles, princes and sultans since the 17th century, and which you see for yourself if you visit their museums and historical palaces.
Advantages of housing in Maslak
The region is one of Istanbul's most prestigious and elegant, undisputed areas. You read about an area that brings civilization together with remarkable urban evolution, from skyscrapers and apartment complexes that are creative for big and giant companies and for housing and stability, by the beautiful, fun, light and vibrant life classes all in once. The region is thus based on a long history of regeneration and prosperity, so that today it became the first investment center in Istanbul, and one of the largest real estate development areas in the city as a whole. In addition to hosting large shopping centers, markets, a transportation network, hospitals, schools and universities, they make investment and housing opportunities a viable and viable option for the future.
Check our offers within properties and apartments for sale in Sariyer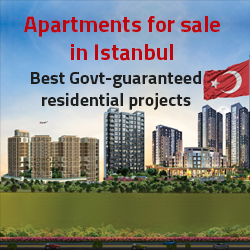 The best places in the region of Maslak
Maslak is viewed as a tourist with distinction, earned by its buildings and the aesthetic of its age, and gives its visitors an atmosphere of comfort and a sense of constant upliftment, with its shopping malls, cafes, markets, vibrant streets, as well as its location near famous Istanbul landmarks, such as:
Fatih Sultan Mehmet bridge over the Bosphorus is one of the outstanding bridges linking Istanbul Europe to Asia.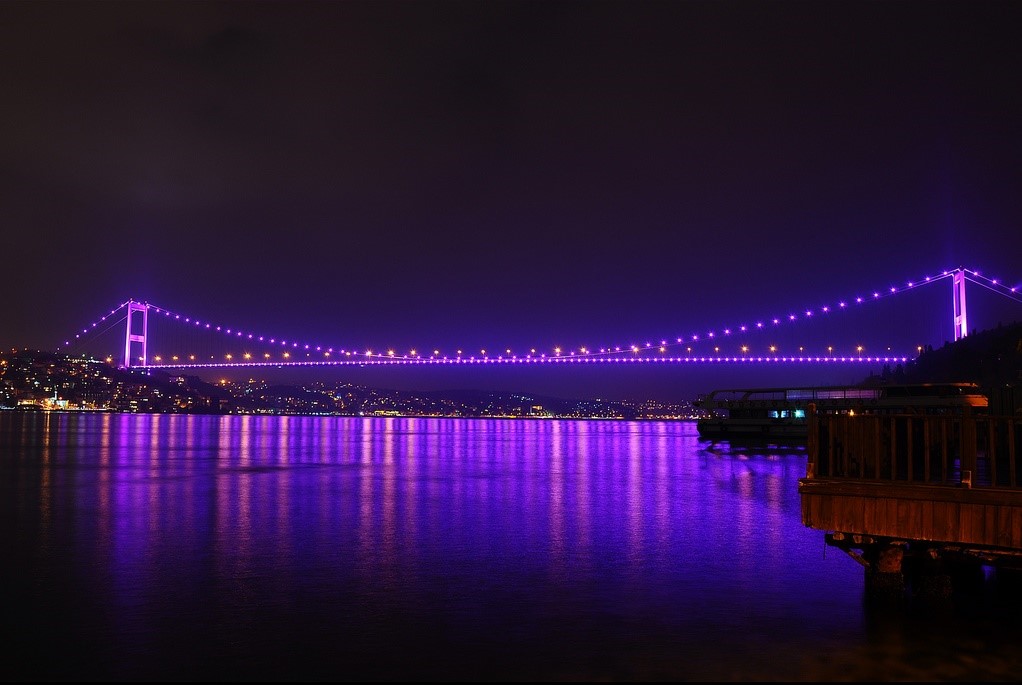 Maslak Pavilion was built under Sultan Mahmut II and completed under Sultan Abdulaziz to take its present form.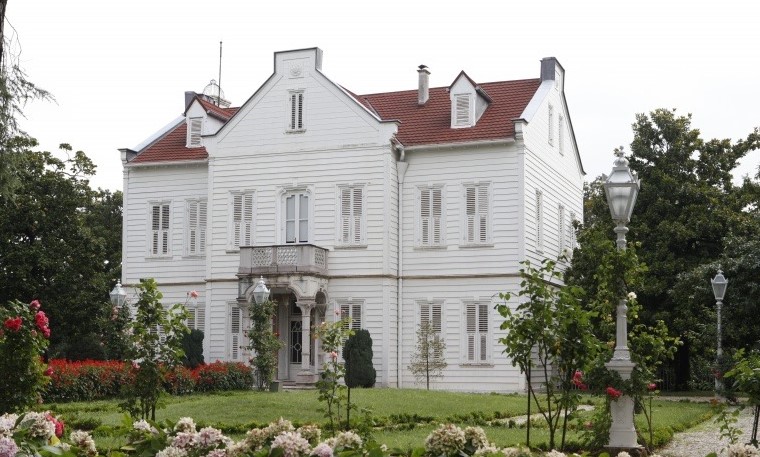 Belgrad Forest: The forests of Belgrade are one of Istanbul's most beautiful parks, and one of the most attractive tourist places is the local population, and tourists from everywhere, with its scenic nature that encourages recreation and tranquillity through dense vegetation and wildlife, giving visitors daily full of barbecues, and recreation.
Vadistanbul Shopping Mall: one of Istanbul's most important commercial markets, due to its loftiness, crowded by residents and tourists, has an area of 103,000 square meters and has many global business names and brands.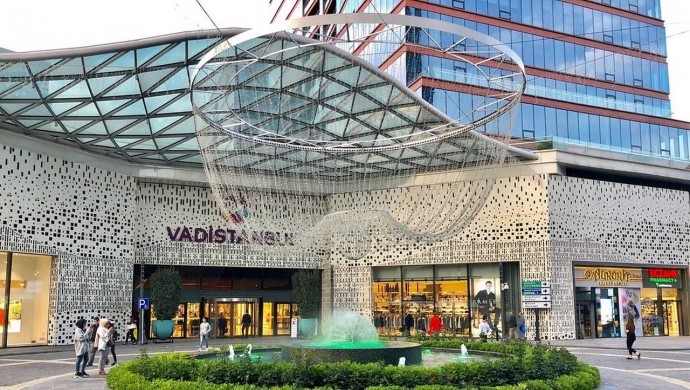 Schools and universities in Maslak
The region has many educational institutions, from schools, institutes and universities, and the educational process includes stages (kindergarten, primary and preparatory), divided into public and private schools, imam schools, kindergartens and nurseries for children. One of the two most famous international schools in Maslak, the Bosphorus School and the British School in Istanbul, Istanbul Technical University; one of Istanbul's oldest and most prestigious universities.
There are famous universities 9 km away, the most famous of these is the private university of Bahcesehir University, founded in 1998 and one of the best-known universities in Turkey, preferred by students in more than 45 countries in the world.
Infrastructure in the Maslak area
The Turkish Government's interest in modern projects and infrastructure development in the Maslak area gave it special advantages, as it contains important transport nodes as the M2 metro line, as the E80 highway passes through it, which is an important factor in real estate investment. Especially at the rental, sale and purchase level, benefiting from the presence of the highest-quality service facilities, hospitals, schools, universities, trade and shopping centers.
Hospitals and health centers in Maslak
There are several state and private hospitals and health centers, which provide comprehensive and diverse medical services to the population, Acibadem Hospital is one of the most important hospitals in Istanbul.
Markets in Istanbul's Maslak region
There is no area in Istanbul like Maslak in the diversity of its markets and its richness with shopping malls that give it a kind of life such as Vadistanbul Shopping Mall.
And Kanyon Shopping Mall, especially it's the destination of wealthy people who are looking for a luxurious life full of housing, lifestyle and high-end daily routines that suit this segment of society.
Investment Features in the region of Maslak in Istanbul
Today, investment in Maslak, in particular, is seen as the guarantee of the real estate future, which has nothing to do with the region's growing vitality at other economic levels, such as tourism and its embrace of the Istanbul Trade Center. This prompted the construction companies responsible for the construction of residential and commercial complexes, giving the designs an attractive creative spin in the distinctive engineering form of construction, with huge competition between construction companies within the region to gain the satisfaction of buyers and investors.
You can check the projects and the apartment blocks in the offers of apartments for sale in Istanbul, and to learn more inquiries you can contact us for additional details.
Here, it should be noted that the investment citizenship program in Turkey has made one of the most appropriate offers, in order to obtain Turkish citizenship through real estate ownership. The investor can obtain a Turkish passport within 3 months by investing $250,000, adding that the landlord's ability to invest in the property by leasing it or reselling it after a period of 3 years, with rewarding financial profits.
Advantages of buying an apartment in Maslak, Istanbul
The existence of super-ideal residential complexes in services to ensure the highest standard of well-being and comfort of the population.
Expectations that it will sit upon the best place to own real estate in Istanbul in the future.
Comprehensive vital facilities from hospitals, universities and markets.
A permanent destination for business and capital investment.
Permanent address for those seeking comfort, well-being and tranquillity.
Its proximity to all of Istanbul's vital areas.
The availability of all the high-profit indicators that those who think about buying real estate in Maslak.
Istanbul has many other distinct areas, such as:
Edited by Imtilak Real Estate
Did you like this topic? You can share it with your friends now.