The Rent Law in Turkey- Payment & Non Payment Obligations
An Investment Study on the facts related to property rent payment law in Turkey by Imtilak real Estate, and the leasing obligations for foreigners and locals. 2017-05-20
Last update
2021-06-07
The Rent Law in Turkey- Payment & Non Payment Obligations
Table of Content

Rent Payment Role in Property Leasing Contract Continuity
Leasing is an important part of local and foreign real estate investments in Turkey, Therefore, the subject of paying the full amount of rent is crucial for the tenant so that he does not have to vacate the leased properties because the laws allow the owner of the property to use this right.
It is known that leasing contracts are organized between the parties in the case of renting apartments or shops, lands and various types of real estate, and many mutual responsibilities are generated between the parties based on these contracts.
The Legal Processes for not Paying the Rent in Turkey
The legal stages are in case of non-payment or incomplete payment by sending written notice by the landlord or property to the tenant and giving him a legal period to pay the rent. In the event of non-payment, the right to terminate the contract will be used unilaterally and will be required to vacate the place immediately.
The decision of the Supreme Court of the Republic of Turkey, No. 2004 / 3-718 and resolution 2004/644 dated 31/3/2004, indicates this matter clearly and explicitly.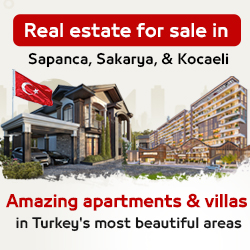 Edited by: Imtilak Real Estate ©
Source: Turkish Law and other sources