The Grand Palace : A New Architectural Concept
The Grand Palace project is a new architectural concept inspired by Istanbul's history, with stunning views of the Marmara Sea and exceptional interior finishing 2021-01-08
Last update
2022-08-26
The Grand Palace : A New Architectural Concept
Explore one of Istanbul's most luxurious and attractive residential projects, the Buyukyali project or, as it is known in English, the Grand Palace. The project is designed by creative design geniuses, with charming views of the Marmara Sea, giving residents a limitless ideal lifestyle.
Table Of Contents
The Grand Palace project in Istanbul: A New Accommodation Concept
The project is located on the coastal road of Kazlicesme, in Zeytinburnu, inspired by Istanbul's history and civilization, with a contemporary design, where nature's greenness meets with the Marmara Sea's blueness making a charming painting.
The Turkish word "Buyukyali," meaning "the Grand Sea Palace," is the project's chosen name, implemented in cooperation with giant construction enterprises such as Emlak Konut, the government's real estate investment partner.
Emlak Konut company is a pioneer in residential complexes worldwide. Other names for the project are "Sea Neighborhood" and "New City."
Explore Zeytinburnu in detail.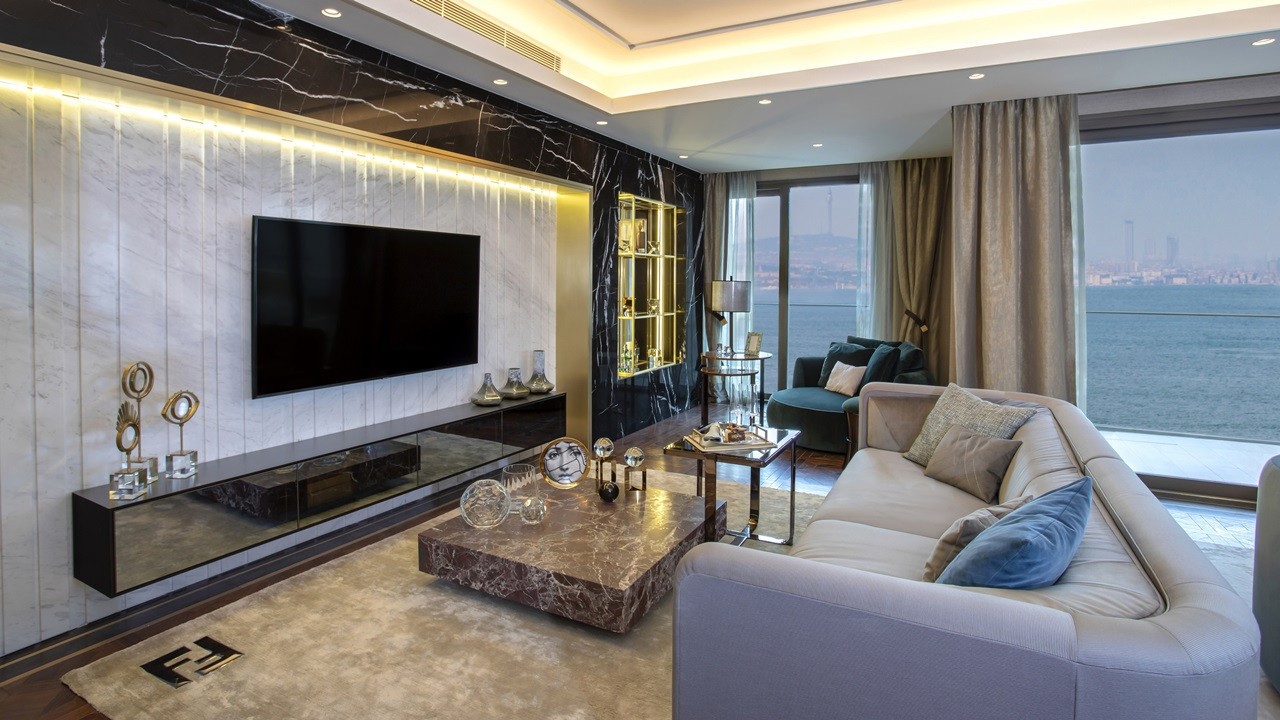 We will tackle the most specifications that this project has.
Spectacular Constructing by Skilful Hands
The Buyukyali project is designed by the English architect Chapman Taylor, who had more than 200 international prizes in design and construction. A professional team, including more than 40 architects, contributed to the project's success.
A group of the specialized academic elite in architecture devoted their efforts to making the Grand Palace project in Istanbul a pioneer in Turkey and worldwide.


Inspired by Istanbul's spirit, which preserved its status and origin among cities over time and passing civilizations, the design team tried to make Büyükyalı Istanbul project a model, following Istanbul's ancient culture harmonizing with the modern community nowadays.
The design team sought to take into consideration residents' luxury and comfort at every corner of the project.
Finest construction materials were used for high-quality finishing in making durable and charming apartments.
Apart from the most refined interior details, the design team devoted efforts to designing green spaces of plants and trees, giving a sense of relaxation, not to mention the tracks leading to the sea.
Grand Palace Project: The Most Luxurious Modern Life
The Grand Palace project was designed conveniently, in the shape of an integrated city, residents can easily access their needs, having leisure facilities, restaurants, and impressive cafes.
Moreover, there is a big market including brand-new trademarks, finest vegetables and fruit, high-tech cinema halls, a fascinating swimming pool, and children's playgrounds, as well as social facilities, making it the best place for luxurious living.
The project is located near the most parks in Istanbul, with the best restaurants and cafes that smell of Turkish coffee, not to mention the cultural centers, theaters, and event centers.
Houses are designed for a pleasant lifestyle, giving residents ease of mind and heart, with luxurious finishing and high-end technology.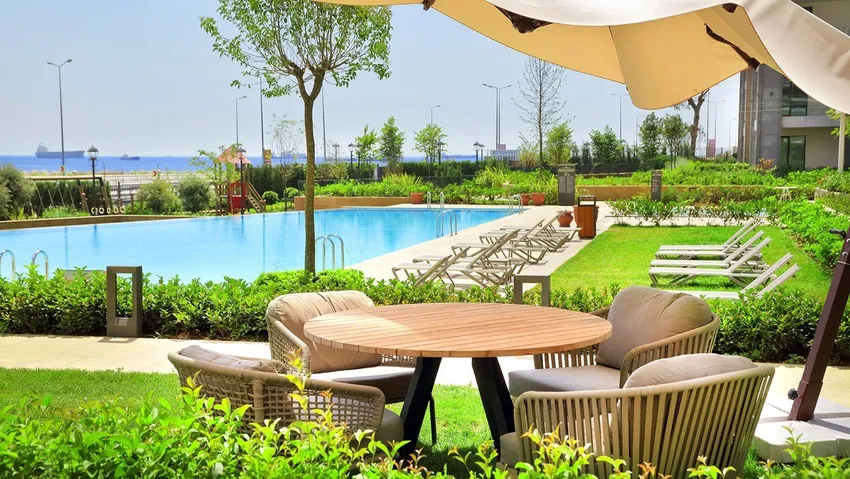 The Grand Palace Project: History's Smell
The Grand Palace project was established on Istanbul's historic land, where many historical monuments tell the city's history, restoring them and keeping their originality. Here is a list of the most important monuments:
Water Tower: It was built in 1845 as a chimney for a factory during the Ottoman Empire, one of Istanbul's Ottoman history's witnessing monuments. It will be one of the historical monuments within the Buyukyali project after being restored.
Bath: It is a Turkish bath, built in the 19th century with a traditional architectural Ottoman style and one of the project's social facilities.
Armored vehicle repair workshop: It is one of the Ottoman civilization's remaining monuments. Buyukyali will be a commercial center and a square for cafes, restaurants, and exhibitions.
Professional workshops and stores: They were some of the Ottoman architecture heritages in the 19th century and the beginning of the 20th.
Apart from residential buildings, there are commercial offices.
Edited by Imtilak Real Estate
Sources: Dunya Newspaper, Milliyet, and Buyukyali
Did you like our topic? You can share it with your friends.